You'll Never Believe Where People's Most Beautiful Women From the '90s Are Now
At a time when women are taking Hollywood by storm and holding men accountable for their actions, it's fantastic to look back and see some of the female stars who came before them. With its teen flicks, thrillers, epic music, and beloved dramas, the '90s was a pivotal time in the entertainment industry.
Looking back some 20-plus years later, it's incredible to see what some of PEOPLE's most beautiful women have accomplished, and what they've been up to these days.
Michelle Pfeiffer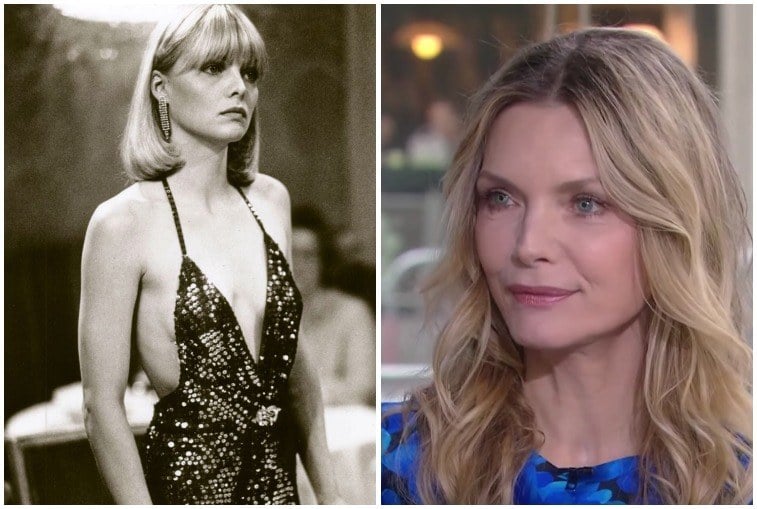 In 1990, when she was crowned PEOPLE Magazine's most beautiful person, Michelle Pfieffer was 32. Stunning the world with her roles in Scarface and The Fabulous Baker Boys, the California native was just getting her stride.
Since then, Pfieffer has been in everything from One Fine Day to What Lies Beneath. Most recently, she starred in the controversial film Mother! and is set to appear in the Ant-Man sequel, Ant-Man and the Wasp.
Next: America's sweetheart
Julia Roberts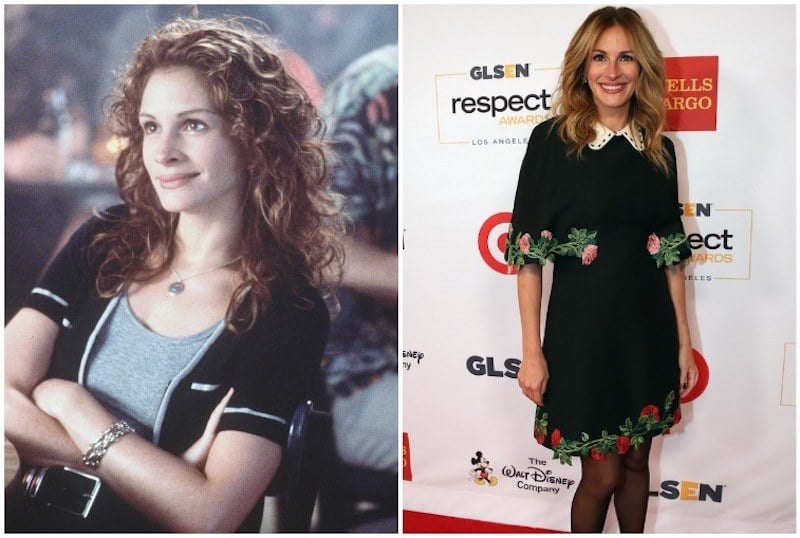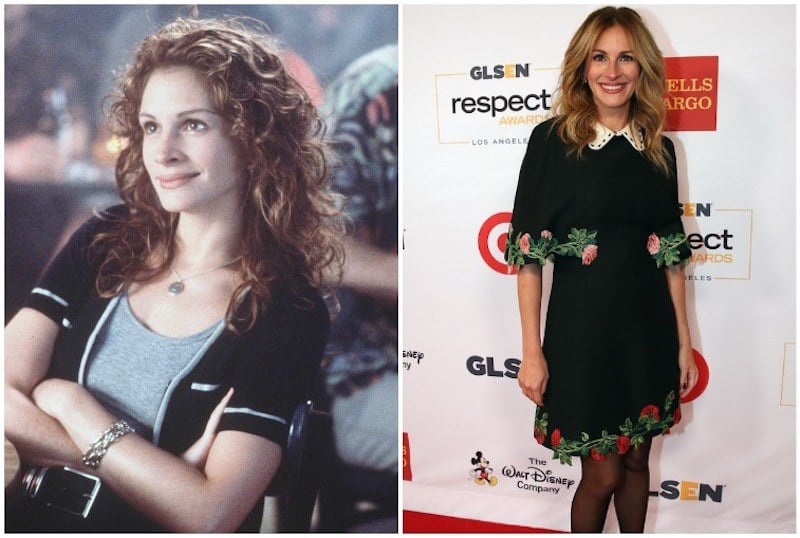 At 23, Julia Roberts was fresh-faced and ready to take on the world a year after her stunning performance in Pretty Woman. Roberts would dominate the '90s starring in at least one film per year, including My Best Friend's Wedding and Erin Brockovich.
Roberts slowed down some in the early '00s to raise a family, but with August: Osage County, Wonder, and her upcoming first-ever television series Homecoming, Roberts has proved that the years have only made her better.
Next: One member of Wilson Phillips
Chynna Phillips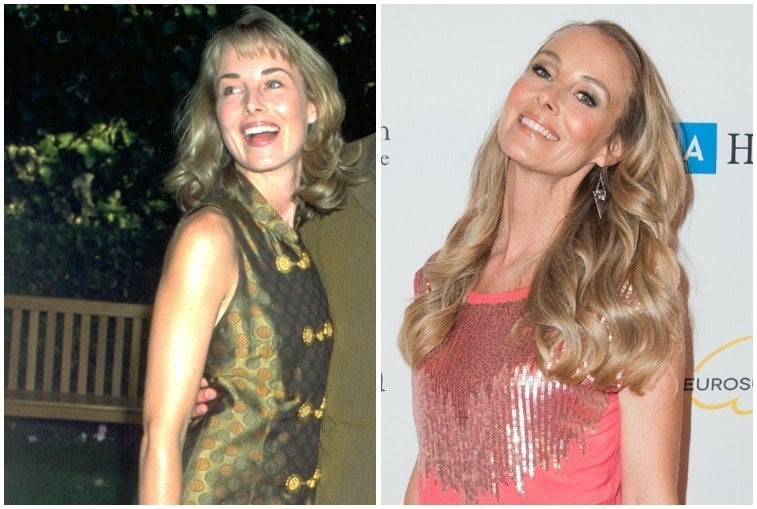 If you were alive and aware in the '90s or if you've seen the movie Bridesmaids, then you should know who Chynna Phillips is. The Wilson Phillips singer was just 23 when she got a little shine on the Julia Roberts' PEOPLE Magazine cover. Phillips would leave the group shortly after the debut of their second album.
Since then, she has participated on Dancing with the Stars and lent her voice to the Nickelodeon cartoon, Danny Phantom.
Next: A star from 'The Silence of the Lambs'
Jodie Foster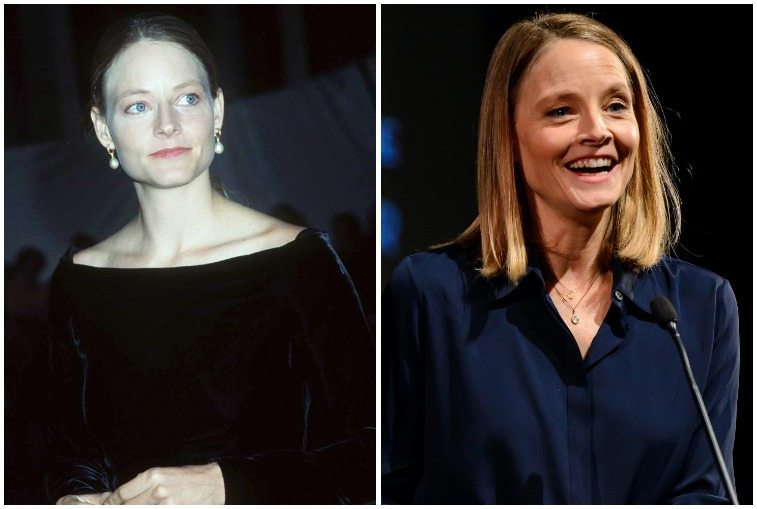 Jodie Foster had already been in Hollywood for quite some time when she graced PEOPLE Magazine's Most Beautiful cover in 1992. At 29, she was snagging her second Oscar for her thrilling role in The Silence of the Lambs. Foster slowed down considerably in the latter half of the '90s.
The LGBTQ activist came out in 2013 and has been more visible since. Her next film, Hostel Artemis, is due out in 2019 and stars Sterling K. Brown, Jenny Slate, and Jeff Goldblum among others.
Next: One of the greatest supermodels of all time
Cindy Crawford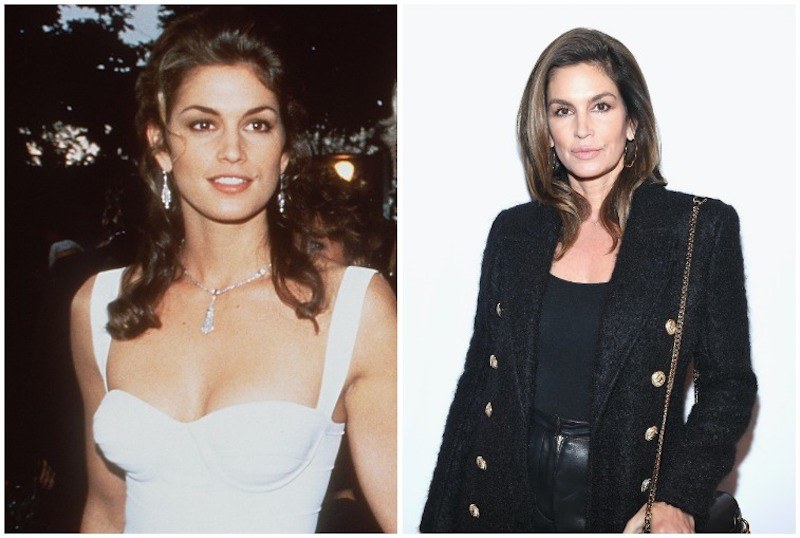 Cindy Crawford was one of the biggest supermodels in the world when she appeared on PEOPLE's Most Beautiful cover in 1993. Her SuperBowl commercial with Pepsi the previous year had broken world records.
Crawford retired from modeling full-time in 2000 and has since started a home furniture collection and a skincare line.
Next: The mega-star they called 'The Voice'
Whitney Houston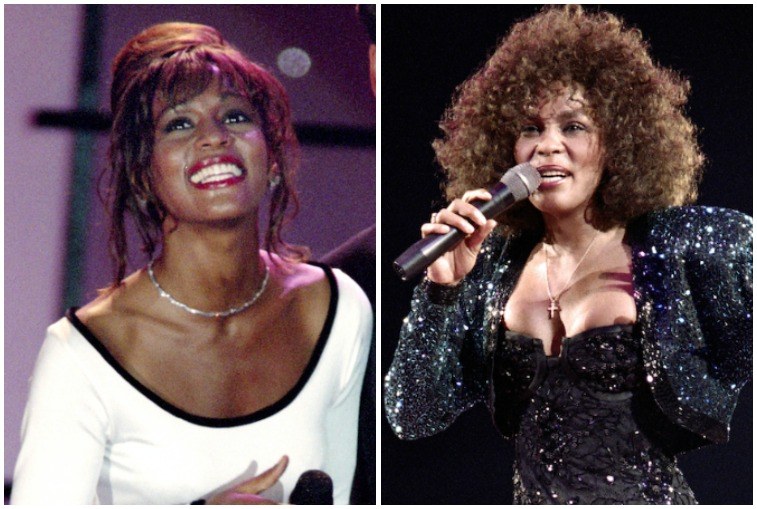 Fresh off the stellar success of The Bodyguard (the film and the album) Whitney Houston was the talk of the town in 1993, sharing a PEOPLE's Most Beautiful cover with Cindy Crawford, Andrew Shue, and Catherine Deneuve.
The late legend was 30 at the time and would go on to star in Waiting to Exhale, Cinderella, and The Preacher's Wife. She would also put out more top-selling albums.
Houston died in February 2012, just a few months before her last film, Sparkle, debuted.
Next: The '90s rom-com queen
Meg Ryan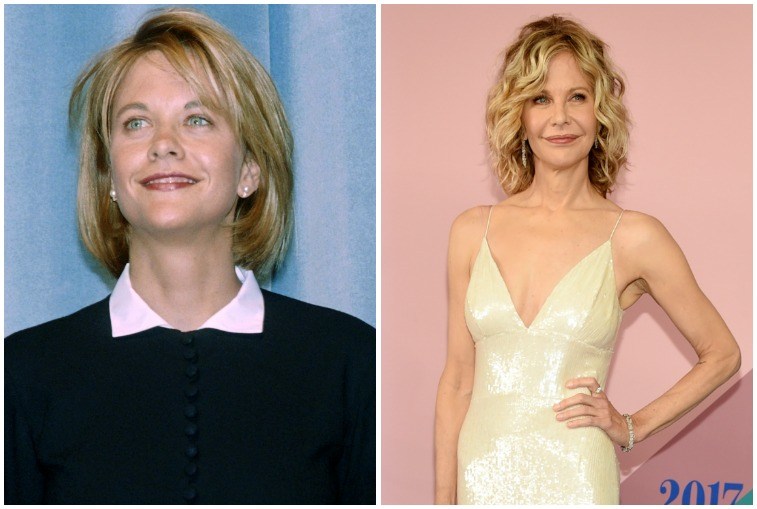 Looking back on the '90s, it's hard to recall any movies that Meg Ryan wasn't in. From Sleepless in Seattle to You've Got Mail, the When Harry Met Sally actress was everywhere.  Ryan was 32 when she stunned on the cover of PEOPLE in 1994, and her star would only keep rising.
Since the early '00s, Ryan has stepped away from acting to raise her son, Jack Quaid, whom she has with her ex-husband Dennis Quaid. She's set to star in the upcoming TV pilot, Picture Paris.
Next: An iconic singer
Toni Braxton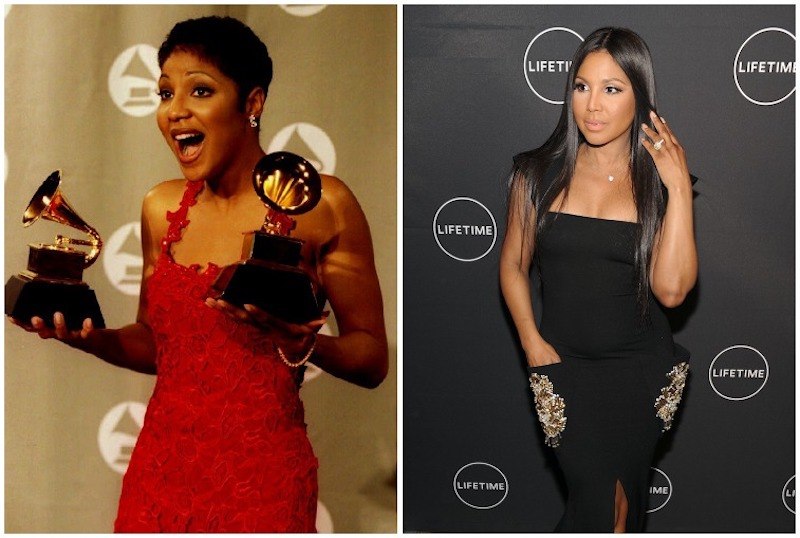 Though the legendary Toni Braxton has never had her own PEOPLE's Most Beautiful cover, she did grace the inside pages of the 1994 issue. The then 27-year old's debut album Toni Braxton had just won her several Grammys. Her follow-up albums, Secrets and The Heat, won her equivalent acclaim. Despite some financial issues and health scares, Braxton has been shining.
She stars in her own reality series Braxton Family Values with her mother and sisters, and she also stars in the Lifetime film, Faith Under Fire.
Next: One of the six friends. 
Courteney Cox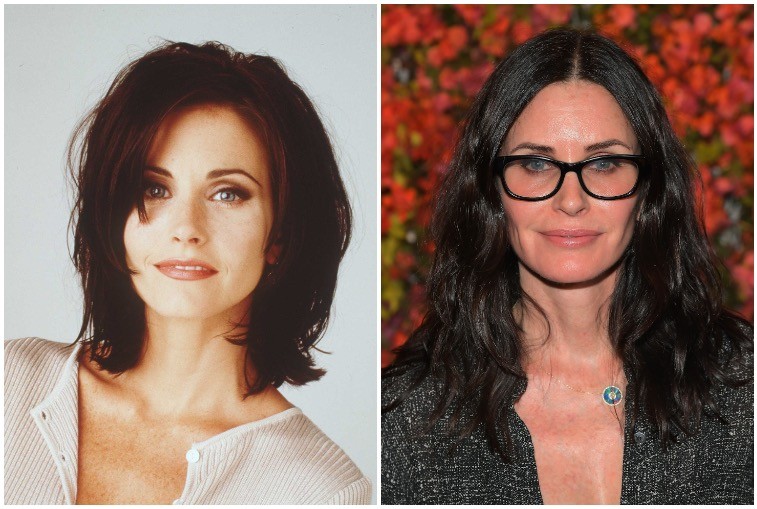 Only a year into the TV phenomenon Friends, Courteney Cox was just 30 years old in 1995 when she covered PEOPLE's Most Beautiful issue. Friends would continue on for nearly a decade with Cox and her co-stars dominating TV.
During Friends, she also found time to star in the cult classic Scream franchize. Post-Friends, Cox would appear in the beloved series, Cougar Town.
Next: The woman who played Storm and a Bond girl
Halle Berry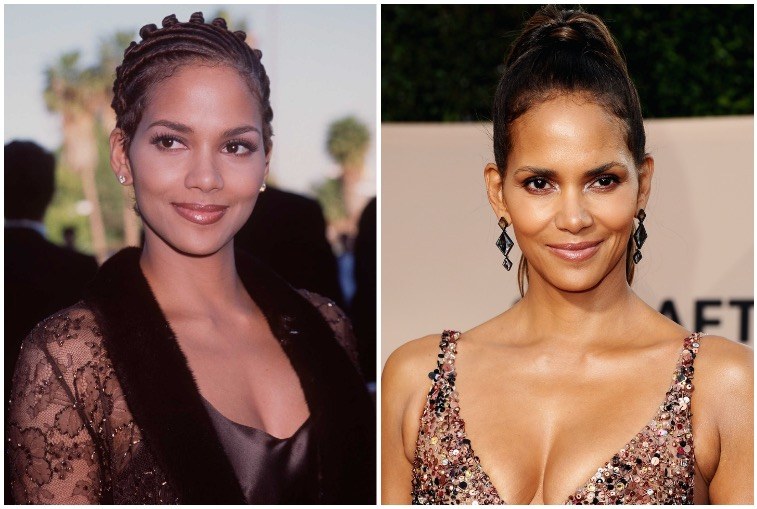 Though she shared the spotlight with Courteney Cox, Halle Berry also graced the 1995 cover of PEOPLE Mag's Most Beautiful. The then 29-year-old had just starred in Losing Isiah and would go on to star in Bulworth, X-Men, and eventually win an Oscar for her role in Monster's Ball.
Since then, Berry has gone on to star in subsequent X-Men films and was most recently in Kingsman: The Golden Circle.
Next: One of the biggest teen stars of the '90s
Brandy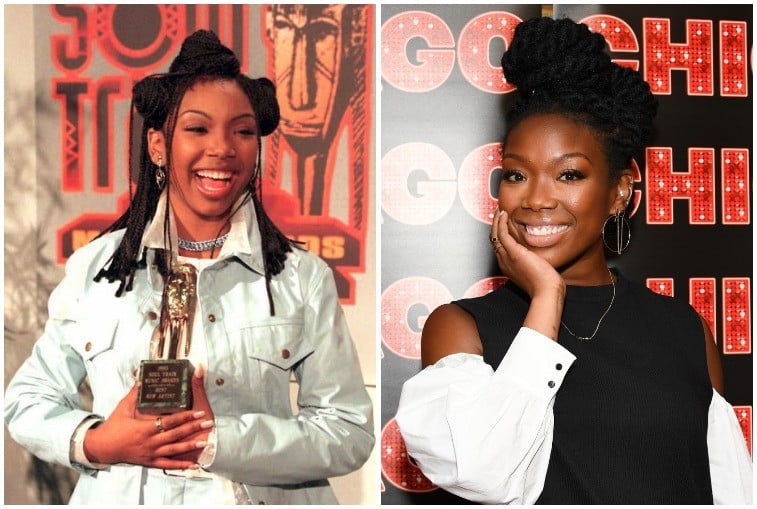 Though Mel Gibson graced the PEOPLE's Most Beautiful cover back in '96, he also shared the spotlight with Brandy and Michelle Pfeiffer. Brandy was only 17 at the time, but she had just snagged the starring role on the long-running sitcom Moesha.
She would go on to star alongside Whitney Houston in Cinderella and in the teen flick, I Still Know What You Did Last Summer. Most recently, she starred in the BET series Zoey Ever After. She's also still making music.
Next: A starlet who made the ultimate comeback. 
Drew Barrymore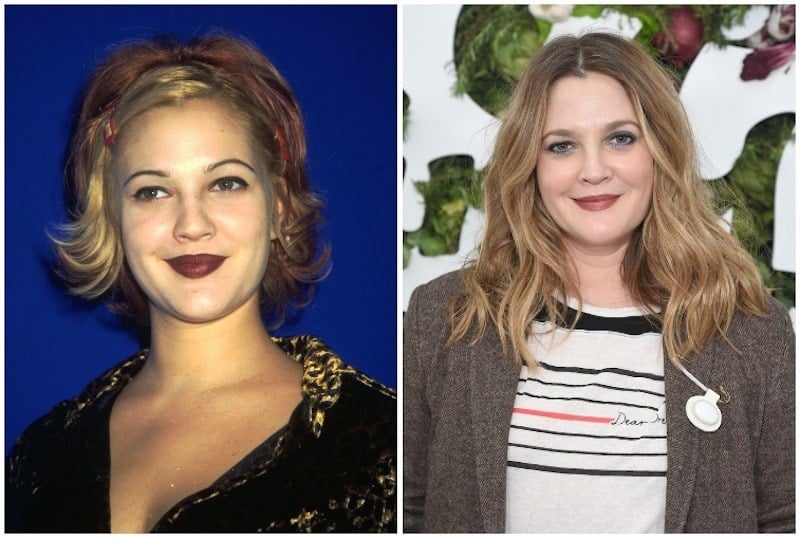 We've been rocking with Drew Barrymore since her adorable role in 1982's ET: Extra-Terrestrial. In 1997, Barrymore shared the PEOPLE's Most Beautiful cover with Tom Cruise. At 22, the actress had just finished up Scream and was about to take on Hollywood once more with The Wedding Singer, Never Been Kissed, Ever After, and Fever Pitch.
Most recently, Barrymore starred in and executive produced the Netflix series, Santa Clarita Diet.
Next: The woman behind Goop.
Gwyneth Paltrow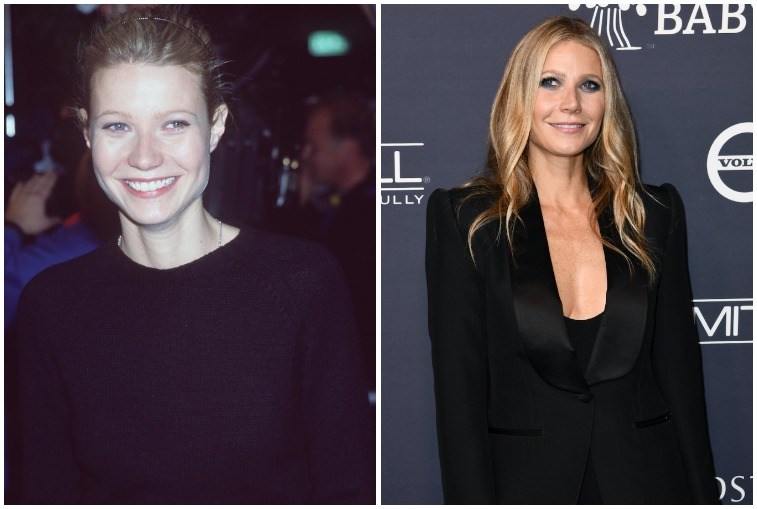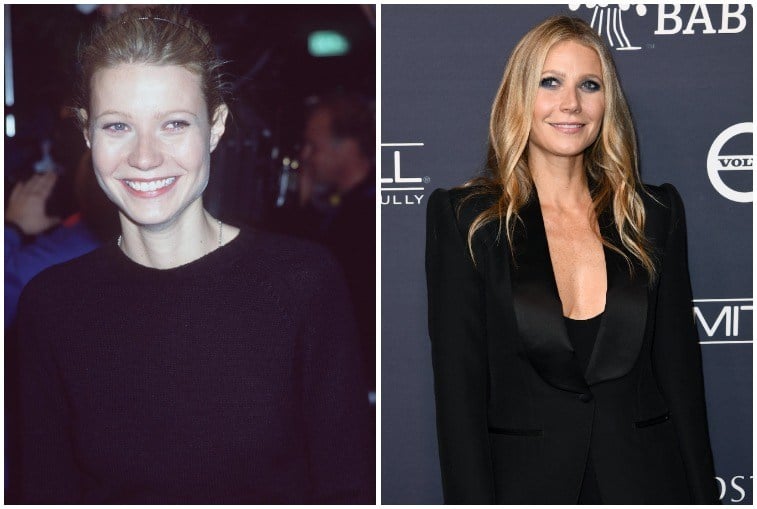 Leonardo DiCaprio was PEOPLE's Most Beautiful Person in 1998, but Gwyneth Paltrow was a runner-up. The actress would win an Oscar for her role in Shakespeare in Love the same year and would go on to star in The Talented Mr. Ripley, the Iron Man franchise and of course, Glee.
Up next, it looks like Paltrow is all about the Marvel Cinematic Universe. According to her IMDB, she is going to be in at least two more of the upcoming superhero films.
Next: Our most beloved Veep
Julia Louis-Dreyfus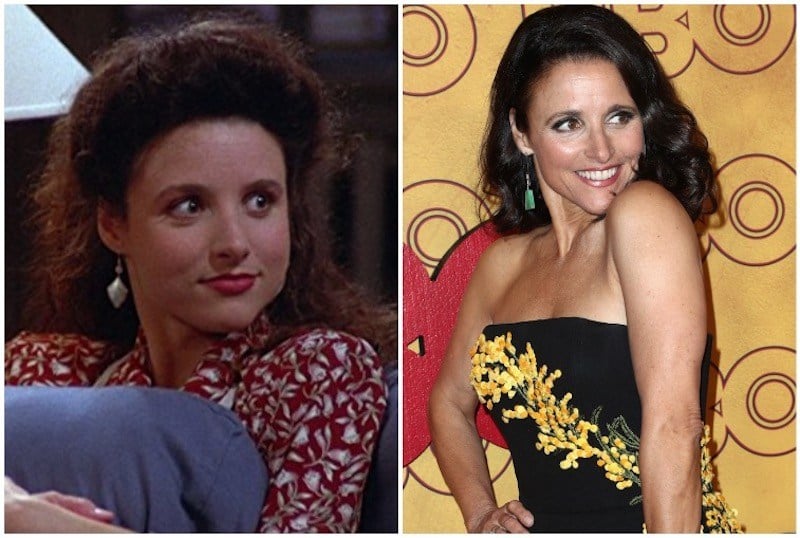 Though Julia Louis-Dreyfus had been on Seinfeld for nearly a decade by 1998, she was just getting her due on a shared PEOPLE's Most Beautiful cover. It was also the last year the show aired.
Louis-Dreyfus would go on to star in The New Adventures of Old Christine, Arrested Development, and of course the critically acclaimed Veep. Currently, the 57-year-old is battling breast cancer and gearing up for the final season of the hit HBO show.
Next: Our favorite Miss Congeniality
Sandra Bullock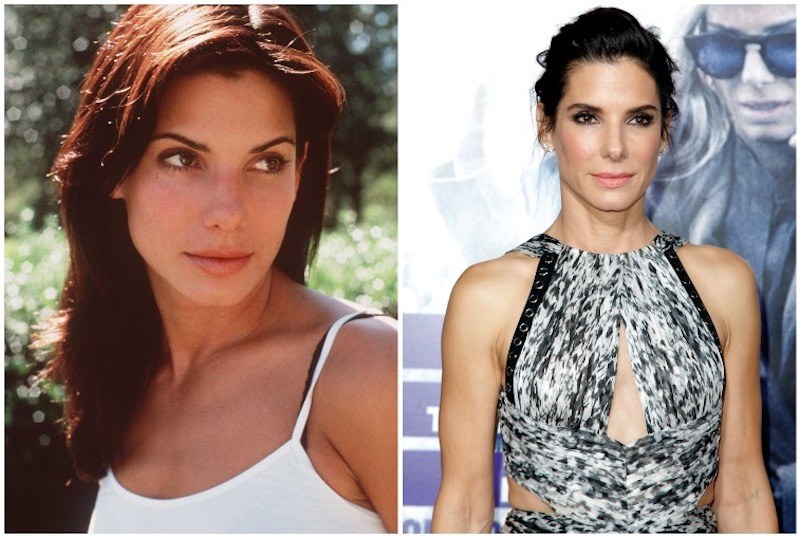 In 1999, Michelle Pfieffer graced the cover of PEOPLEs Most Beautiful People for the second time, but Sandra Bullock and Ben Affleck also had a bit of shine. Bullock had starred in adorable films like Hope Floats and While You Were Sleeping, but the new millennium would be a turning point for her.
In 2000, she starred in Miss Congeniality and 28 Days. She would go on to snag an Oscar for her work in the 2009 flick, The Blind Side. Next, she will be starring in the all-female reboot of Oceans 11, Ocean's 8.
Follow Aramide Tinubu on Twitter @midnightrami.
Read more: 10 Actresses With the Most Box Office Power
Check out The Cheat Sheet on Facebook!