You'll Never Believe Which Scene in 'Mrs. Doubtfire' Robin Williams Ad-Libbed
Robin Williams was known for his ad-libbing, but did you know this iconic 'Mrs. Doubtfire' scene didn't exist in the script?
Before his 2014 death, Robin Williams amassed more than 100 acting credits. One of his most defining roles came in 1993 when he appeared in Mrs. Doubtfire as both Daniel Hillard and Mrs. Doubtfire. While most fans know Williams spent much of the film adding his spin to lines, it might surprise you that one of the movie's most iconic scenes was completely improvised.
There were several different cuts of Mrs. Doubtfire
Mrs. Doubtfire opened in theaters in 1993 as a PG-13 flick. The truth is that director, Chris Columbus, technically had enough footage for several different film versions. He worked with Williams to film made-up scenes, as well as takes of the scenes as they were written in the script.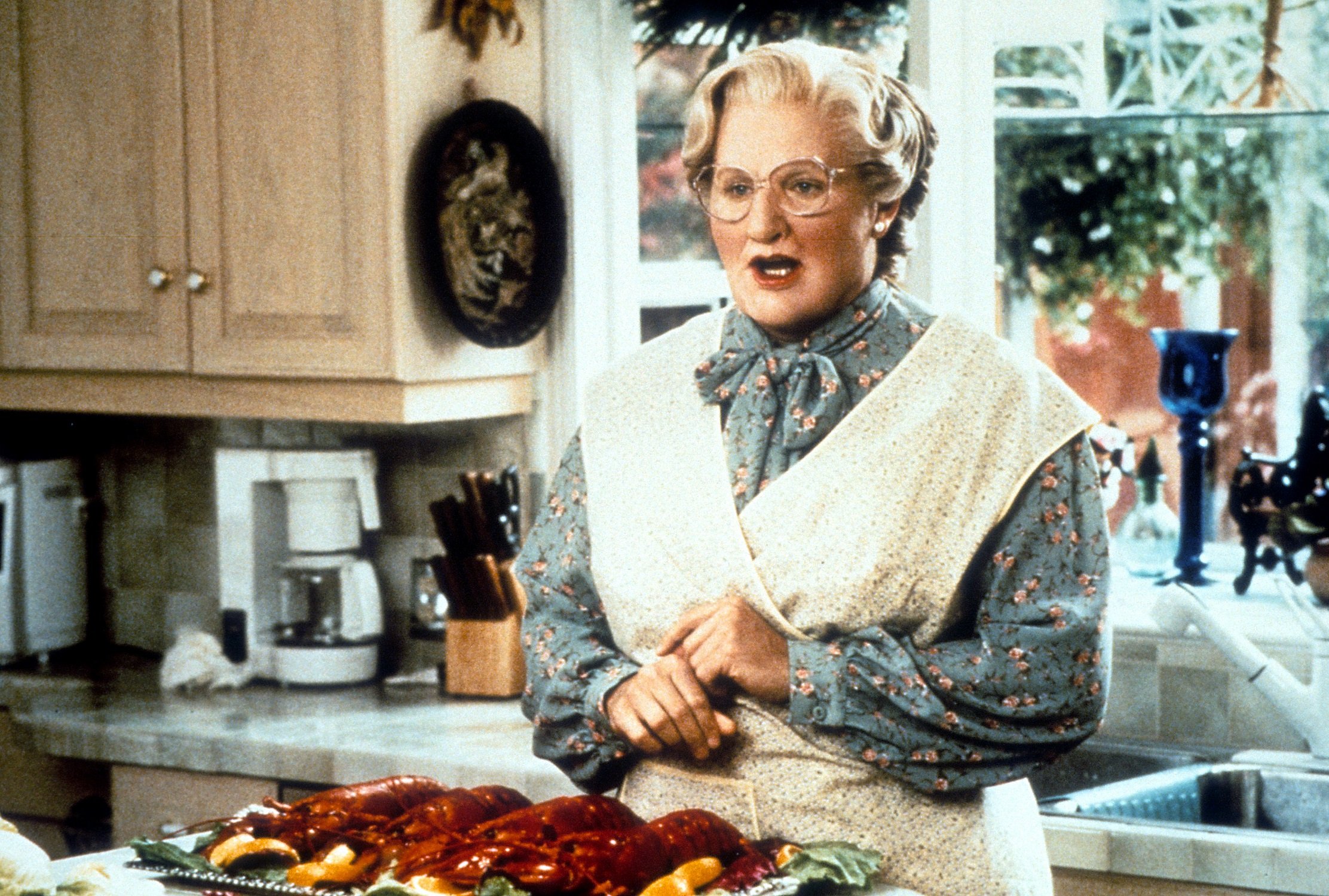 Columbus even set up multiple cameras to ensure he captured the other actors' reactions, as they generally didn't know what Williams was going to say. In an interview with Yahoo, Columbus noted Williams completely improvised the final dinner scene.
Robin Williams' meringue face mask wasn't supposed to drip into the cup of tea
In one hilarious scene, Williams was tasked with playing both Daniel and Mrs. Doubtfire when a social worker shows up at his apartment to speak to him. Complicating the situation was a debacle with his mask. The mask flew out of the window leading Daniel to figure out a way to improvise a covering that could convince Mrs. Sellner that Mrs. Doubtfire exists. He chooses to shove his face into a cake. In one memorable moment, the cake frosting that was fooling Mrs. Sellner drips directly into a mug of tea.
The scene seemed so natural that no one would have guessed it was ad-libbed. According to The Daily News, that's exactly what happened, though. According to the publication, the set lights' began melting Mrs. Doubtfire's makeshift, meringue face mask, sending some of the frosting spilling into the cup of tea on the table. Williams, never one to break character, went with it. It created the classic moment that fans still quote.
Williams wasn't the only actor who improvised on the script
Williams might be best known for producing many of his own lines during Mrs. Doubtfire and other films, but his co-stars also threw in some of their own moments. According to Mental Floss, Mara Wilson also improvised during the filming of the movie. Reportedly, it was Wilson's idea to ask her father to call her mother a princess.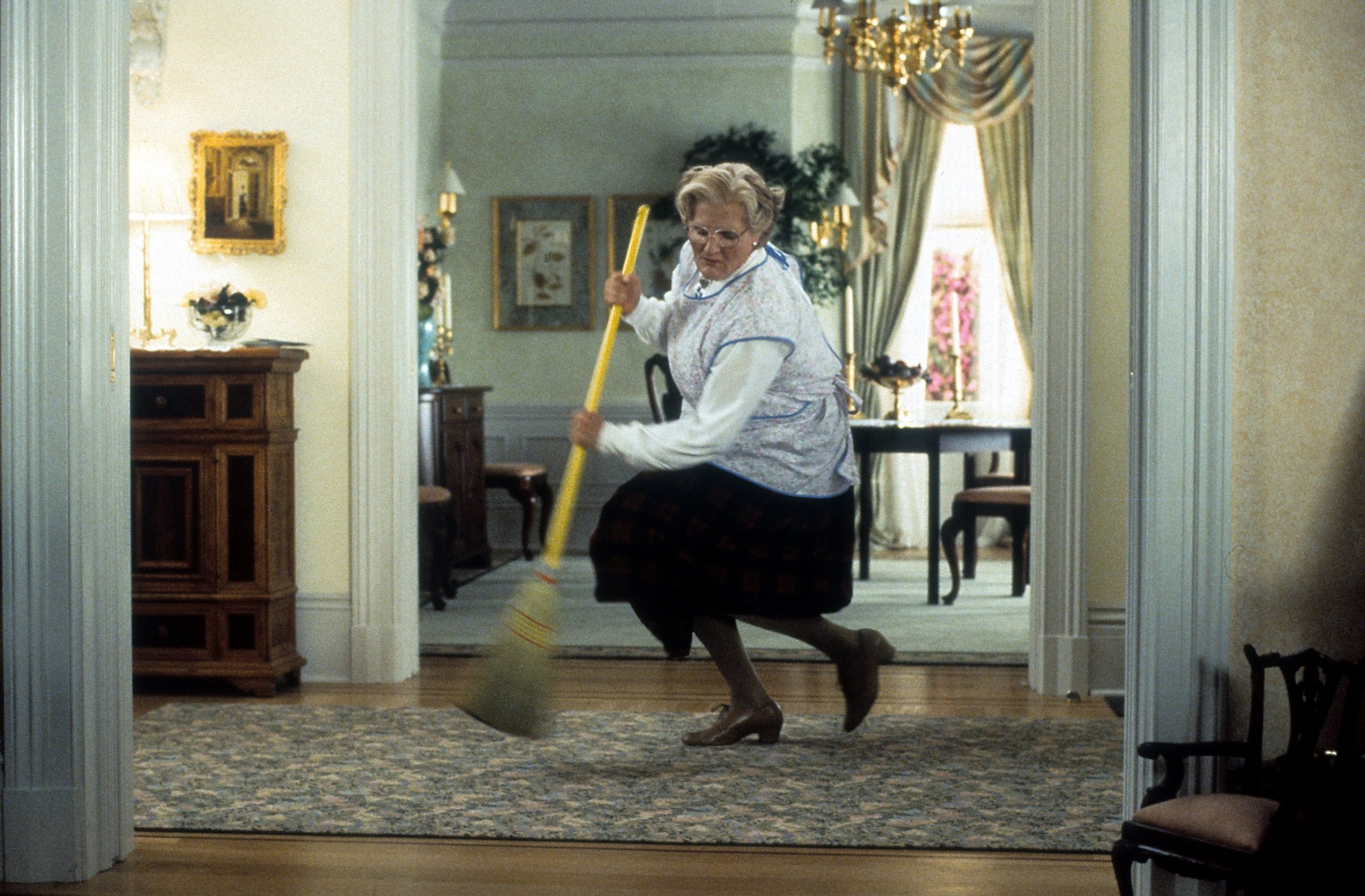 Wilson was only 7 when she starred in the film. She later went on to star in Matilda and several other productions before giving up acting. Eventually, Wilson returned to Hollywood, but as a voice actor instead. She voiced Jill Pill in BoJack Horseman and later joined the cast of Big Hero 6: The Series for voice work.