'Young and the Restless' and 'Bold and the Beautiful' Are on Hiatus
When the coronavirus hit the United States, life as you knew it changed almost overnight. Not only are you likely stuck at home trying to figure out how to fill your time, but one of America's pastimes has found itself on hold as well. Before TV shows could even finish their seasons, many had to cancel production for the remaining episodes to adhere to social distancing rules. As celebrities began testing positive for coronavirus, it proved to be a smart decision.
Social distancing for soap operas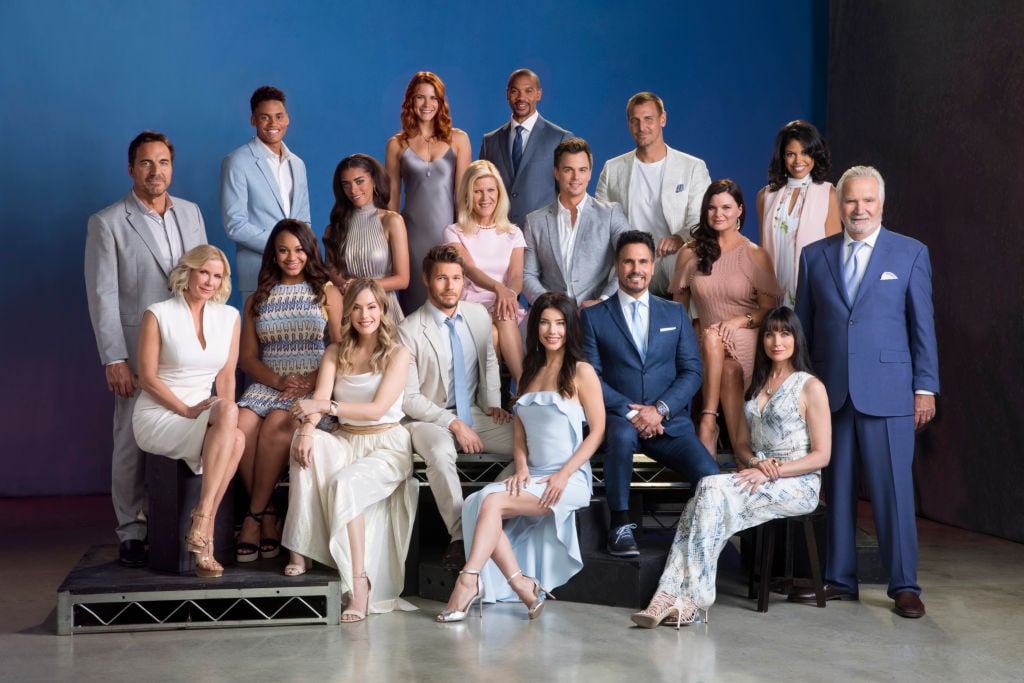 The same rules apply to soaps, but they have a trick up their sleeve that not all shows have. Two CBS soaps, The Young & the Restless and The Bold & the Beautiful, are both now on hiatus, joining ABC's General Hospital as the latest shows to make this decision. It makes sense, especially with one The Young & the Restless star testing positive soon after. Here's what it means for fans.
The Young & the Restless and The Bold & the Beautiful will still air
Because soaps tape well in advance and usually have a backlog of four to six weeks of shows filmed, fans won't notice a disruption in their daily viewing as long as the hiatus ends before the backlog is used up. This cushion is there for a reason, and you're getting to see a perfect use for it right now.
If the cushion gets burned through, there will be a period of time where fans will have to go without their daily soap opera fix. Until production can start up again and episodes can begin filming, those time slots will likely be filled with repeats or something new. There is good news if this happens, though.
Things are still running in the background
Even if the backlog of episodes runs out, production can pick up faster than it would typically because only the filming is on hiatus. The writers and other background pieces are still in play. The story is most likely continuing to be written, with edits and adjustments being made to get it ready for the actors, who may even be practicing their lines from home. This way, everything can pick back up as quickly as possible, even if it just means they fill up a new backlog for another time.
Fans need not worry, though. The shows aren't canceled, they're just on hiatus. The Bold and the Beautiful was just renewed for four more years, while The Young & the Restless will run until at least 2022. That means that as soon as the social distancing rules loosen up enough for production to begin again, it will.
What the actors and actresses are saying
During a live tweet session on March 26th, actress Katherine Kelly Lang responded to a fan to assure them that the show would go on. Along with telling fans to stay safe, she tweeted, "We are on our hiatus right now. There are plenty of shows that we already filmed."
The Bold and the Beautiful cast also put together a video that was posted on Twitter. The video helped fans feel connected to the stars and made sure fans knew that everyone was in this together. You can see the video here. If you're a The Young & the Restless fan, they've got a video for you as well, featured below.
Moving forward
Hopefully, the coronavirus will be a thing of the past soon, and everyone can get back to their lives. Perhaps even a few lessons might be learned. And hopefully, the time away from your normal, everyday life will have given you time to catch up on your to-do list, with family and friends, and your reading!