'Young and the Restless' Fans Are Touched by Sharon Case This Season
While part of the appeal of soap operas is the over-the-top plot lines that make them escapes from real life, the best among them know how to draw fans in with a touch of heartfelt reality. This is exactly the balance that The Young and the Restless has brought to their storyline with character Sharon Newman's battle with breast cancer. 
Fans are incredibly touched by Sharon's journey through this difficult time, and actress Sharon Case is doing a phenomenal job of bringing this sensitive subject to the screen with grace and humanity.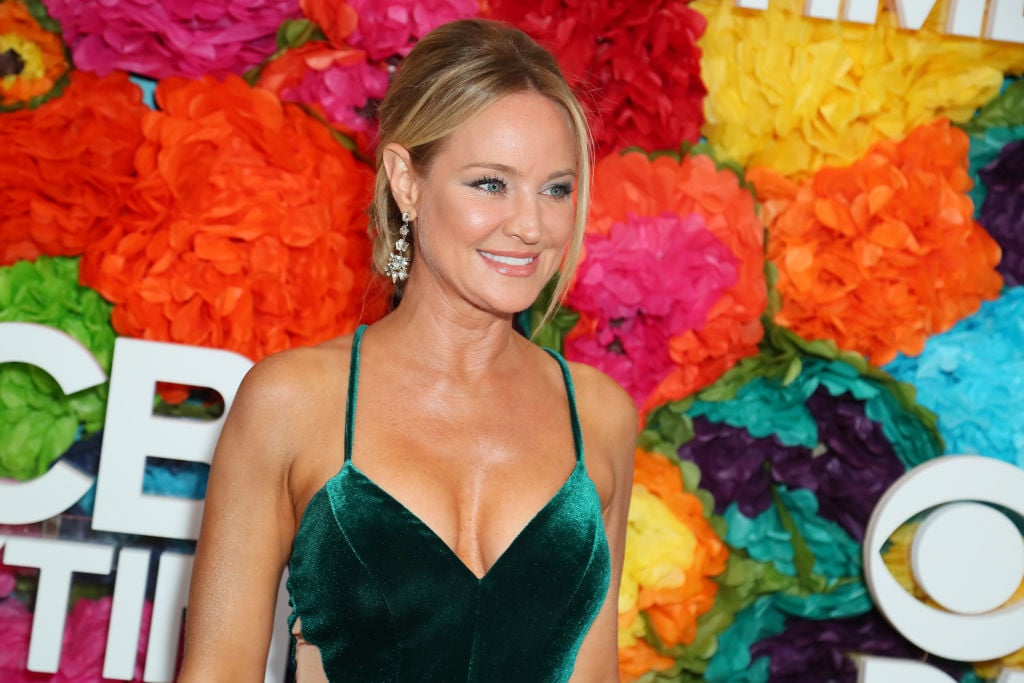 Sharon Case has been playing Sharon Newman for years
Sharon Case came onto the cast of The Young and the Restless in 1994. She started as Sharon Collins, before becoming Sharon Newman, and was the high school sweetheart of Nicholas Newman, the son of the show's staple character, Victor Newman. The character was initially portrayed by actress Monica Potter and then by Heidi Mark.
In a Los Angeles Times article dated way back in 1995, Case discussed her then-new role on the show: "Not only is this my third soap" Case explained, "but I'm also the third actress to play the role of Sharon Collins." She added that she was hopeful about the new role, "So if three times is the charm, this should be it." While Case was optimistic at the time, it's hard to imagine she could have predicted just how long-running her time playing Sharon Newman would be. She's now been playing the complex character for more than two decades!
The breast cancer plotline is impressing fans
Sharon Newman has been a character with a lot of ups and downs. Between the tragic loss of a child she had as a teenager, cheating scandals that rocked her marriage to Nick, an eventual divorce rooted in a controversial love child, having her own baby kidnapped, murder accusations, and keeping a series of twisted secrets, Sharon is no stranger to heartbreak.
The breast cancer story, however, feels different to fans. In January of 2020, Sharon discovered a lump in her breast, and she soon received the devastating news that it is breast cancer. While she tried to keep the diagnosis a secret, she was found out, and now she has tearfully told her family that she will fight and overcome this terrible disease.
Many fans are so impressed by the way Case is handling the story that they think she deserves an Emmy for her performance.
Sharon Case is excited to portray something so important
At this point, Case is a true professional when it comes to the soap opera world, and she has spent decades portraying Sharon on-screen. "I was very flattered that anyone thought of me when this story came up in the writer's meeting and that I'd be trusted to take it to where it needs [to] go," Case explains in an interview with TV Insider. 
While she is pleased that fans are so happy with the way she is handling a difficult plot line that hits close to home for many viewers, she gives credit to the writers for creating the complexity and depth of emotion. "It's really dictated by the writers. My performance is following through with what's written. I could do a lot of research, but [I don't think] it's going to matter. I do what the writers write. And they're doing a great job!" Case continued.
While there are plenty of questions about what this diagnosis and battle against the disease mean for Sharon and her relationships with both new beau Rey and ex-husband Nick, Case is mostly interested in seeing how fans engage with the information: "I love that the audience watches to see if it's going where they think it is. They want to see if they were right or wrong. It keeps people engaged in the story. I hope that they enjoy the journey."