'Young and the Restless' Fans Loved Christine and Paul the Best When Phyllis Ran Them Over
The Young and the Restless is one soap opera that has been on millions of people's must-watch list for years.
Since 1973, fans have been tuning in on a daily basis to see what sort of drama unfolds and the show never seems to disappoint. Over the years, we have seen a number of characters come and go, so if you were to ask fans periodically, their opinions would likely change from time to time regarding who their favorites are.
The storylines are full of surprises, and it is often difficult to predict exactly what will happen next. Even so, that doesn't stop viewers from constantly craving more. Focusing mainly on glitz and glamour, the show is entertaining and engaging, and there are many discussions amongst fans who enjoy talking about everything that has happened recently.
As we know, Christine and Paul are two of the most popular characters on The Young and the Restless, and they have had many memorable moments. Let's talk about how The Young and the Restless'  fans loved Christine and Paul the best when Phyllis ran them over. 
All about Christine and Paul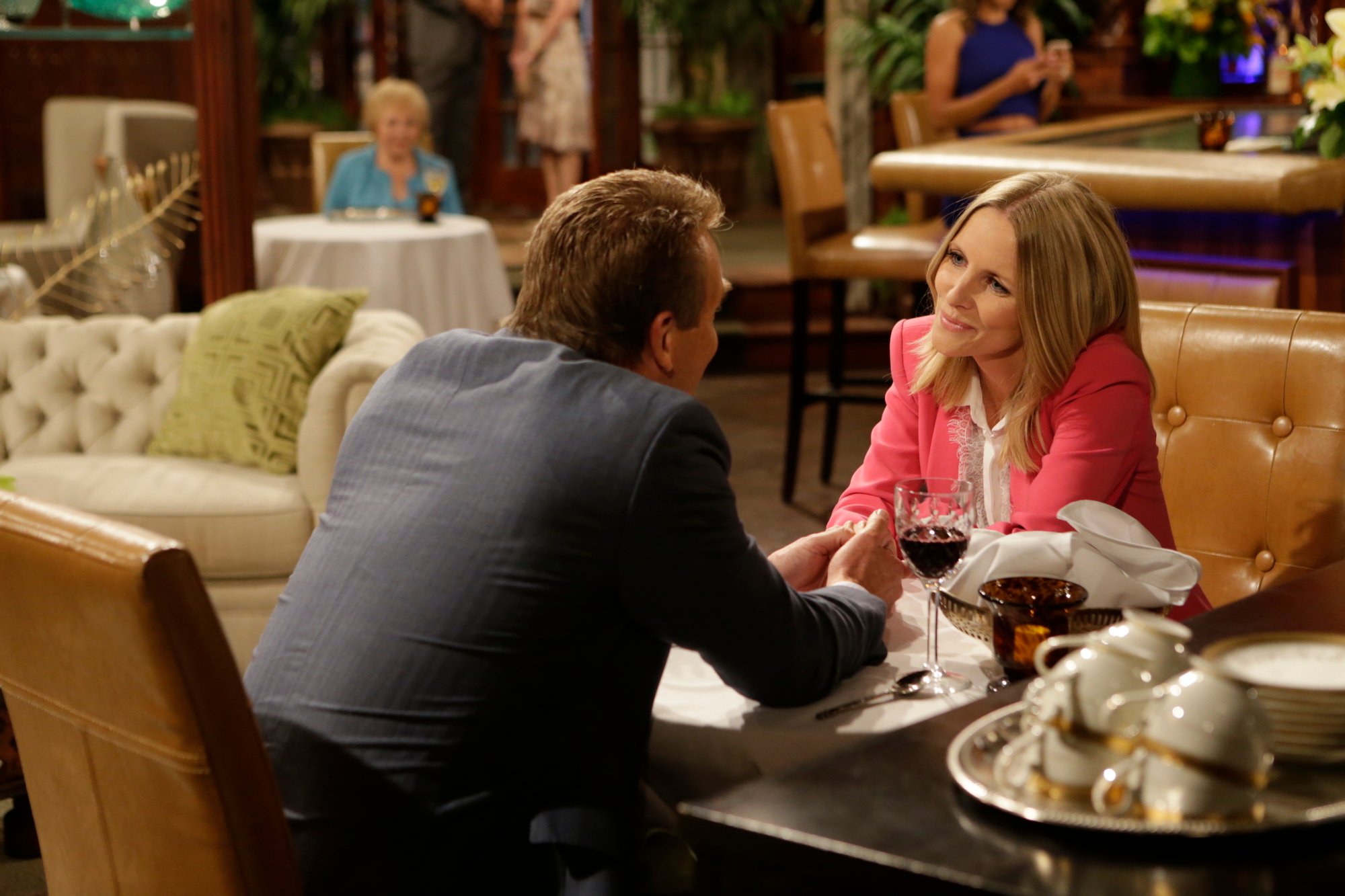 Christine has been a fixture on the show for years, so it is no wonder that fans feel that they know her pretty well. The character, portrayed by Lauralee Bell, has definitely seen her ups and downs in the past few decades and has experienced things such as infidelity, rape, and of course, heartbreak.
According to Soaps In Depth, Christine once worked as a lawyer, and her job definitely did not come without its share of drama. As for Paul? He has been played by actor Doug Davidson for over 40 years and has definitely made his mark in Genoa City. He is the son of a police detective, and also has a daughter named Heather.
Although Davidson left the show for a short period of time, he eventually decided to return, leaving fans absolutely delighted. Coming back as the police chief, the actor was able to continue upholding Paul's popularity, and fans have never looked back.
Fans loved Christine and Paul the best when Phyllis ran them over
RELATED: 'Young and the Restless' Fans are Loving the Episodes With Christine and Paul Filmed in Pittsburgh
Fans are surely well aware that after Paul and Christine got married, their honeymoon was full of adventure. It was back in 1996 when they got married, and naturally, Phyllis jumped at the opportunity to try to ruin their honeymoon thereafter. This is definitely not all that Phyllis has done to cause trouble in Genoa City, and her antics have been enjoyed by fans for quite some time. What has she done?
In addition to drugging rock star Danny Romalotti, she also deviously decided to switch the DNA results after discovering she was pregnant in order to make it appear that Danny fathered the child. In addition to Romalotti, she has had a few other relationships, including Malcolm Winters and Jack Abbott.
Despite her scandals, she has always been adored by viewers, and now, fans on Twitter are saying that they loved Christine and Paul the best when Phyllis ran them over.
The fate of the three characters
So, for those who aren't familiar with the popular daytime soap, why did Phyllis run over Paul and Christine?
According to CelebDirtyLaundry, she did it purely out of revenge, committing the infamous hit-and-run crime as they were exiting a building. For a while, it was unknown that Phyllis was the driver of the car, and naturally, their wedding was postponed due to the circumstances.
Phyllis, however, faced charges for the crime several years later and continued to cause calamity whenever possible. Looks like The Young and the Restless is a favorite of many for good reason, and the drama caused by Phyllis is a major factor in everything.