'The Young and the Restless': Will the Role of Lola Be Recast?
The Young and the Restless has its list of long-time cast members, but some characters only make it a short time.
The Young and the Restless has its list of long-time cast members, but circumstances typically call for characters to only make it a short time in the series. Considering Daytime soap stars don't make nearly as much as you'd expect, many stars use it for experience until they land bigger roles in film, primetime TV, or on a streaming platform. 
This is the case with Sasha Calle, the actor playing Lola in Y&R, making fans wonder if her exit will include a recast or see the character leave the screens for good.
Sasha Calle, the actor playing Lola, just secured the role of Supergirl
Becoming the first Latina Supergirl in DC history, Calle got a much-anticipated video call from The Flash director Andy Muschietti, who will be debuting Supergirl in the 2022 film.
The director posted the video to social media on February 19th, announcing the good news to DC fans worldwide.
After chatting it up with slight implications of Calle being a new DC addition, Muschietti started asking about Calle's ability to fly (physically) to wherever she needs to be to play the part just before pulling out a red and blue Supergirl suit with the iconic 'S' emblem printed on it.
Responding to her shocked look, Muschietti adds, "Okay, well then, maybe you will need this. You're Supergirl. Felicitaciones!"
Does this mean Lola is leaving 'Y&R'?
Lola leaving Y&R has been the center of conversation since the wonderful announcement that Calle was moving her talents to DC and taking on a new adventure as Supergirl in the upcoming film The Flash. 
Following this news, Soaps reported that the show wrote a farewell statement to the up-and-coming star, leaving out a concrete good-bye that leaves room for future possibilities. Although it's likely they'll at least send Lola Rosales off for the time being while the actor gets comfortable with her new role.
"On behalf of everyone at The Young and the Restless, we'd like to congratulate Sasha Calle on making history and being chosen to play the first Latina Supergirl," read a joint statement from executive producer Anthony Morina and co-executive producer/head writer Josh Griffith. "The role of Supergirl is a perfect fit for someone of Sasha's immense talent, and we wish her all the best as she takes on this groundbreaking role."
It appears she may just leave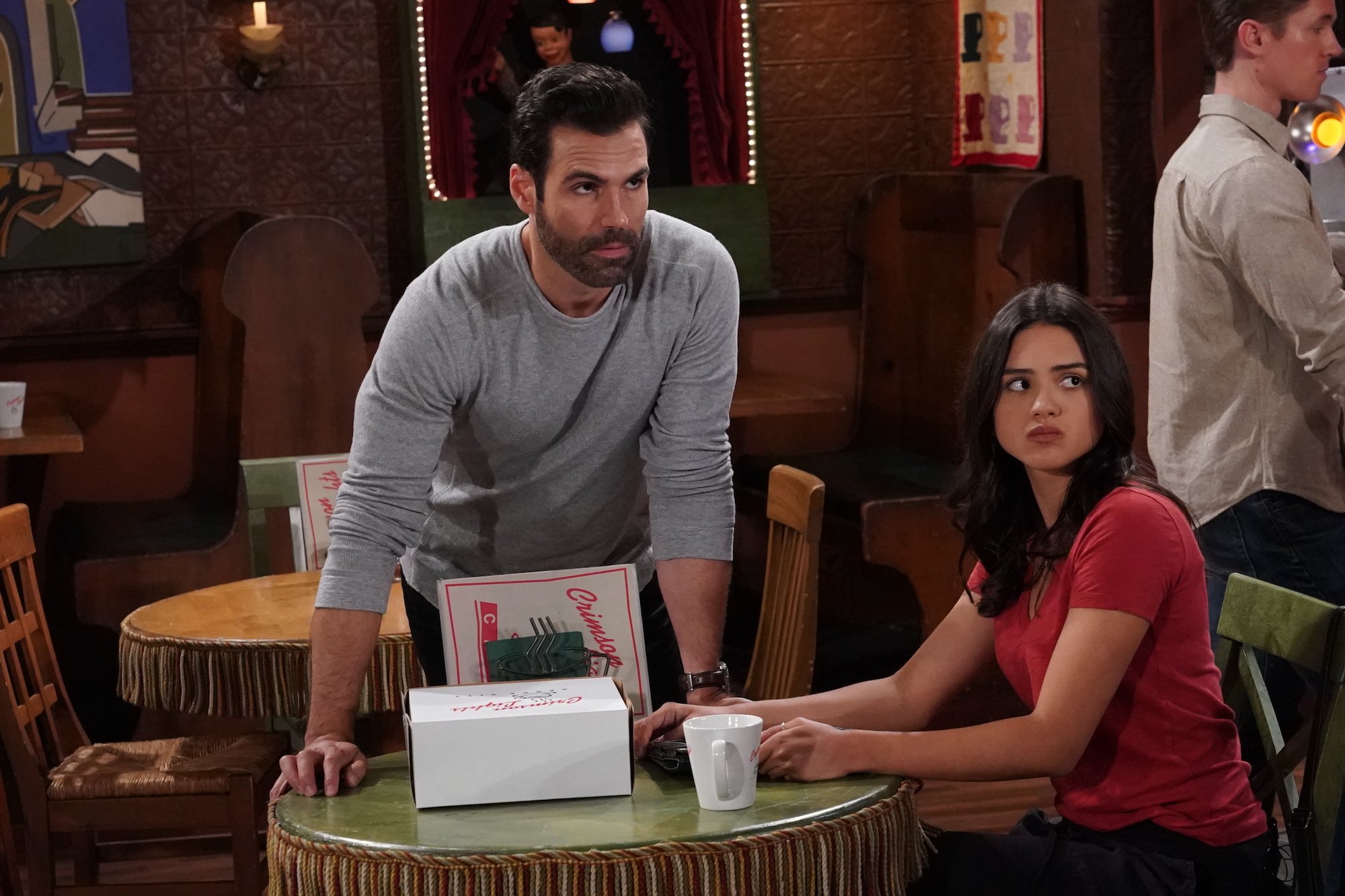 Following a discussion about her love triangle with Kyle and Summer, Abby and Lola started talking about Rosale's recent getaway to Miami. In their conversation, Lola brings up wanting to do more, beginning with opening a new restaurant in Miami.
Abby is heartbroken and determined to convince her otherwise — even offering to ban Kyle and Summer from society if they're the problem — but Lola swears they're not the reason for her latest decision.
The idea seemed a little rushed at the time, considering she just got divorced, but it's likely an unexpected change following the real-time actor's recent casting. Lola mentioned staying in Genoa City while managing another restaurant in Miami. However, it's much more likely that this is the start of her exit from the show.
While it is suggested that Lola is transitioning into a move away from Genoa City, there has not been any confirmation from the soap opera star or anyone over at The Young and the Restless on whether that is a real possibility. There is still potential with Lola's storyline, but many fans are fine with Rosales stepping out of the scene for now and keeping the option open for future appearances.