Young Dolly Parton Fans Are Just Realizing She Always Wears Gloves
Dolly Parton is one of the most timeless artists in the music industry. Parton has been releasing music and performing for decades, and each year it seems she gains new fans. With more young fans discovering Parton, fans are also realizing that Parton is always seen wearing gloves.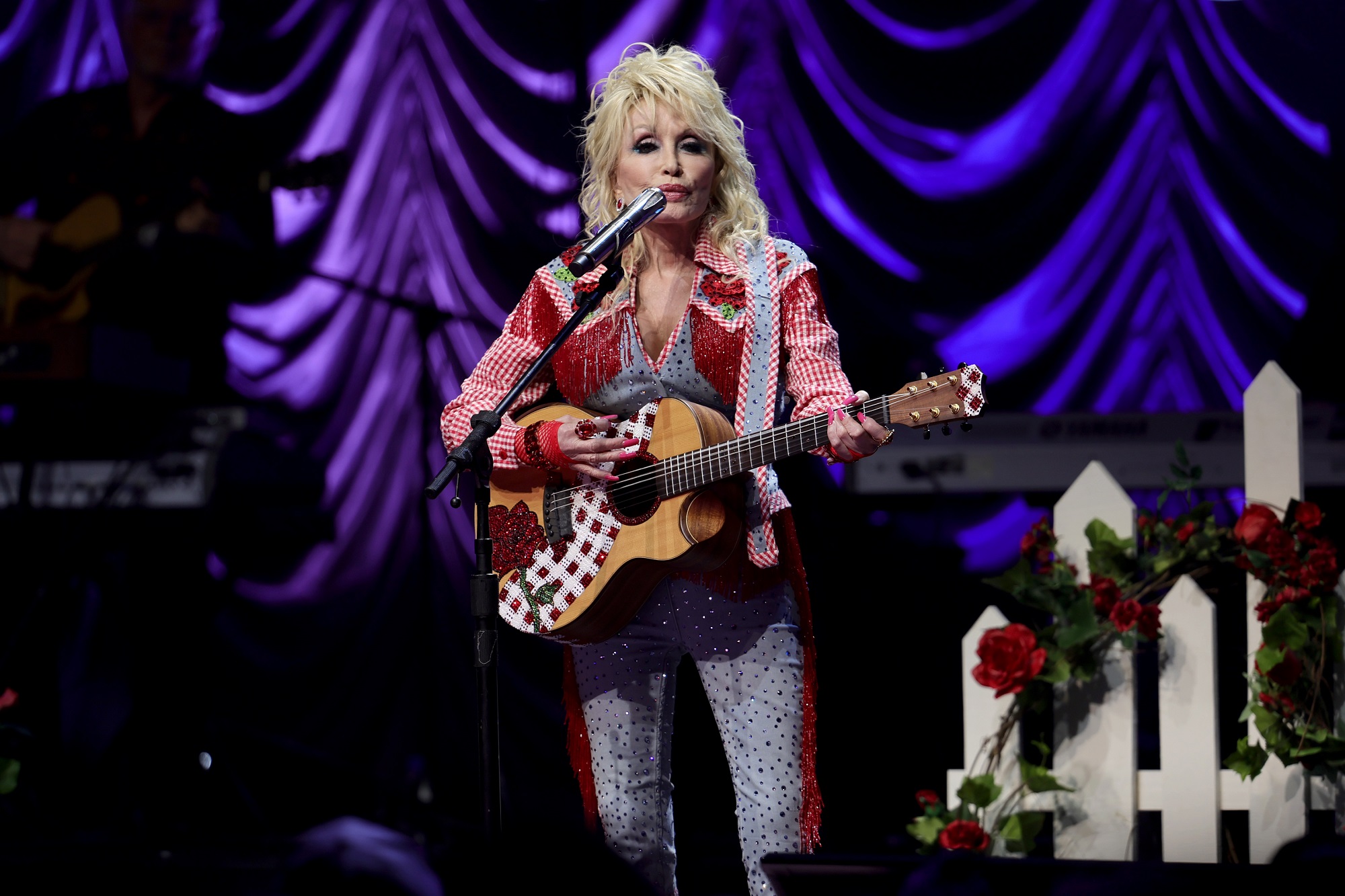 Some fans realized Dolly Parton always wears gloves
On Nov. 5, the 2022 Rock & Roll Hall of Fame Induction Ceremony took place at the Microsoft Theater in Los Angeles. That night, Parton was inducted into the Performer Category and performed.
During her performance, the singer debuted a new song called "Rockin'" which Parton is expected to release on her upcoming rock album.
After her performance, PopSugar reported that a TikTok account published a video about Parton's gloves while duetting the opening of Parton's performance at the 2022 Rock & Roll Hall of Fame Induction Ceremony.
"If I'm gonna be in the Rock and Roll Hall of Fame, I'm gonna have to earn it!" Parton says before playing the guitar.
Why Dolly Parton wears gloves
Thanks to the TikTok, a new wave of fans have caught on to the fact that Parton frequently wears skin-colored gloves when in public. However, this was not a secret.
According to The Sun, Parton began wearing the gloves around 2010. In an interview with InStyle, Parton's creative director Steve Summers explained why Parton chooses to cover up her hands.
"People always ask why she always wears sleeves — well, she's 73-years-old, and she doesn't like her elbows," Summers told InStyle. "[They ask] 'what's wrong with her hands?' She's 73, and she doesn't like them! It's a normal woman thing."
Dolly Parton also has tattoos
While wearing the gloves as a personal preference is the official reason given, there is also speculation that Parton wears the gloves to cover up tattoos on her hand.
In 2017, Parton was interviewed by Vanity Fair. In the interview, Parton revealed that she got tattoos to cover up scars she has.
"I don't really like to make a big to-do of [the tattoos] because people make such a big d*** deal over every little thing," Parton said. "But most of the tattoos, when I first started, I was covering up some scars that I had, 'cause I have a tendency to have keloid scar tissue, and I have a tendency where if I have any kind of scars anywhere then they kind of have a purple tinge that I can never get rid of."
She explained, "So mine are all pastels, what few that I have, and they're meant to cover some scars. I'm not trying to make some big, bold statement."
Like her reasoning for wearing gloves, Parton has kept the designs of the tattoos she has private.
Recently, Parton co-hosted Miley's New Year's Eve Party with Miley Cyrus on NBC, performing multiple hit songs including "Jolene," "Wrecking Ball," and "I Will Always Love You." Based on the online reaction to the holiday special, it's clear Parton has earned even more new fans.