'The Young and the Restless' Camryn Grimes Has a Famous Uncle
The Young and the Restless fans have watched Camryn Grimes grow up before their very eyes. The actor joined the CBS soap opera in March 1997 when she was seven years old. Grimes played Cassie Newman, the daughter Sharon Newman(Sharon Case) gave up for adoption. Grimes continued to play Cassie until 2007. In 2013, Grimes would return to the show, but playing a different character, Mariah Copeland.
Whether she's playing Cassie or Mariah, Grimes has been applauded for her work. As it turned out, she's not the only actor in her family. Read on to learn more about Camryn's famous uncle.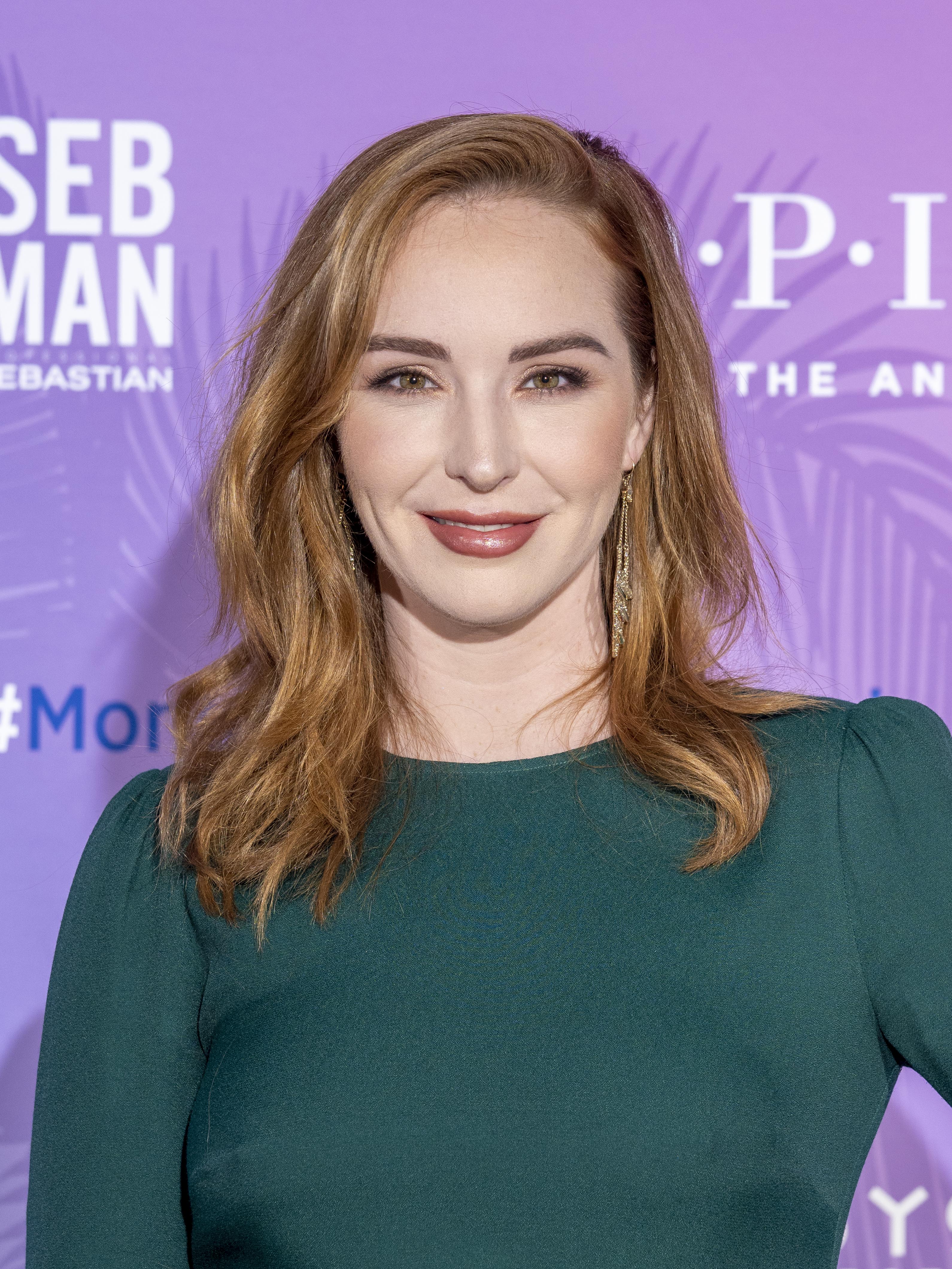 Camryn Grimes famous uncle is Scott Grimes
Camryn's uncle is actor Scott Grimes of American Dad fame. Scott is the brother of Camryn's mother, Heather Grimes, who also briefly worked as an actor. Just like his niece, Scott's acting journey began when he was a kid. Scott's early work consisted of roles in television movies such as The Night They Saved Christmas.
His acting career continued to grow as he was cast in more television and film roles. In 2005, he landed the role he'd become famous for. Fans know Scott mainly from his voiceover work as Steve Smith on American Dad. The character Steve is a fan favorite due to his nerdy personality and his habit of breaking into song. Aside from fans, Scott's American Dad role is also a hit with his niece. Camryn has a close bond with her uncle, and she's been known to visit the studio to see Scott's recording.
Scott Grimes other acting credits
Aside from American Dad, Scott has several other acting credits to his resume. He's teamed with his good friend and fellow actor for three films. Their first movie together was the 1999 comedy Mystery, Alaska. Nearly a decade later, they'd co-star in 2010 Robin Hood. They would then follow that up with 2014's Winter's Tale.
Although Scott has film credits to his name, TV is where he's found most of his success. He continues his voiceover work on American Dad, which is now in its 18th season on TBS. In 2017, Scott would team up with American Dad creator and co-star Seth MacFarlane for The Orville's sci-fi series. After two seasons, the show was canceled by Fox but quickly picked up by Hulu. The coronavirus pandemic delayed production for The Orville. But as reported by Deadline, the show finished filming for season three. However, no premiere date has been announced.
Camryn Grimes is a top actor 'The Young and the Restless'
Like her famous uncle, Camryn is cementing herself as a popular actor. Her roles on The Young and the Restless have garnered her legions of fans. Camryn was first introduced as Cassie, the biological daughter of Sharon. Cassie was adopted by Alice Johnson (Tamara Clatterbuck), who was an absentee mother. Sharon's friend Grace Turner (Jennifer Gareis) tracks down Cassie when it is believed Sharon's premature son Noah Newman (Robert Adamson) may not survive.
Alices' mother lets Grace take Cassie; however, they learn Noah survived when they arrive back in Genoa City. Grace keeps Cassie for herself and raises her as her own daughter. However, the truth is later revealed, and Cassie lives with Sharon and her husband, Nick Newman (Joshua Morrow). But things become complicated when Alice comes to town and fights the couple for custody of Cassie. A long battle ensues, which results in Nick and Sharon winning custody.
Cassie has a good life with the Newmans; however, in 2007, tragedy strikes. Cassie is injured in a car crash while driving a passed-out Daniel Romalotti (Michael Graziadei) home. Her injuries are fatal, and despite the doctor's best efforts, she dies. The character Cassie would make several appearances afterward, with her spirit visiting her parents.
In 2013, Camryn returned to The Young and the Restless as Mariah. The character is hired by Victor Newman (Eric Braeden) to gaslight Sharon. After their scheme is busted, Mariah stays in town, later learned she is Cassie's twin. Mariah has become a central focus due to her relationship with Tessa Porter (Cait Fairbanks). Recently, Mariah's storyline has her being a surrogate for Abby Newman (Melissa Ordway). But Mariah found herself in danger when a mystery person kidnapped her.
Although Mariah's latest storyline has been criticized by fans, Camryn's putting in some of her best performances. Then again, what else do you expect from a two-time Daytime Emmy winner?