'The Young and the Restless': Fans Have No Interest In Jack and Sally Getting Together
The Young and the Restless is never short on romantic relationships. Peter Bergman, who has been playing Jack Abbott since 1989, has had his fair share of marriages, divorces, steamy romances, and more. This time around, it looks like Abbott might be hooking up with the new girl in town, Sally Spectra. The problem is that he is 36 years her senior, and fans want no part of it. Most viewers find the age difference too much to swallow, but only time will tell if the long-running character ends up with a new young lover.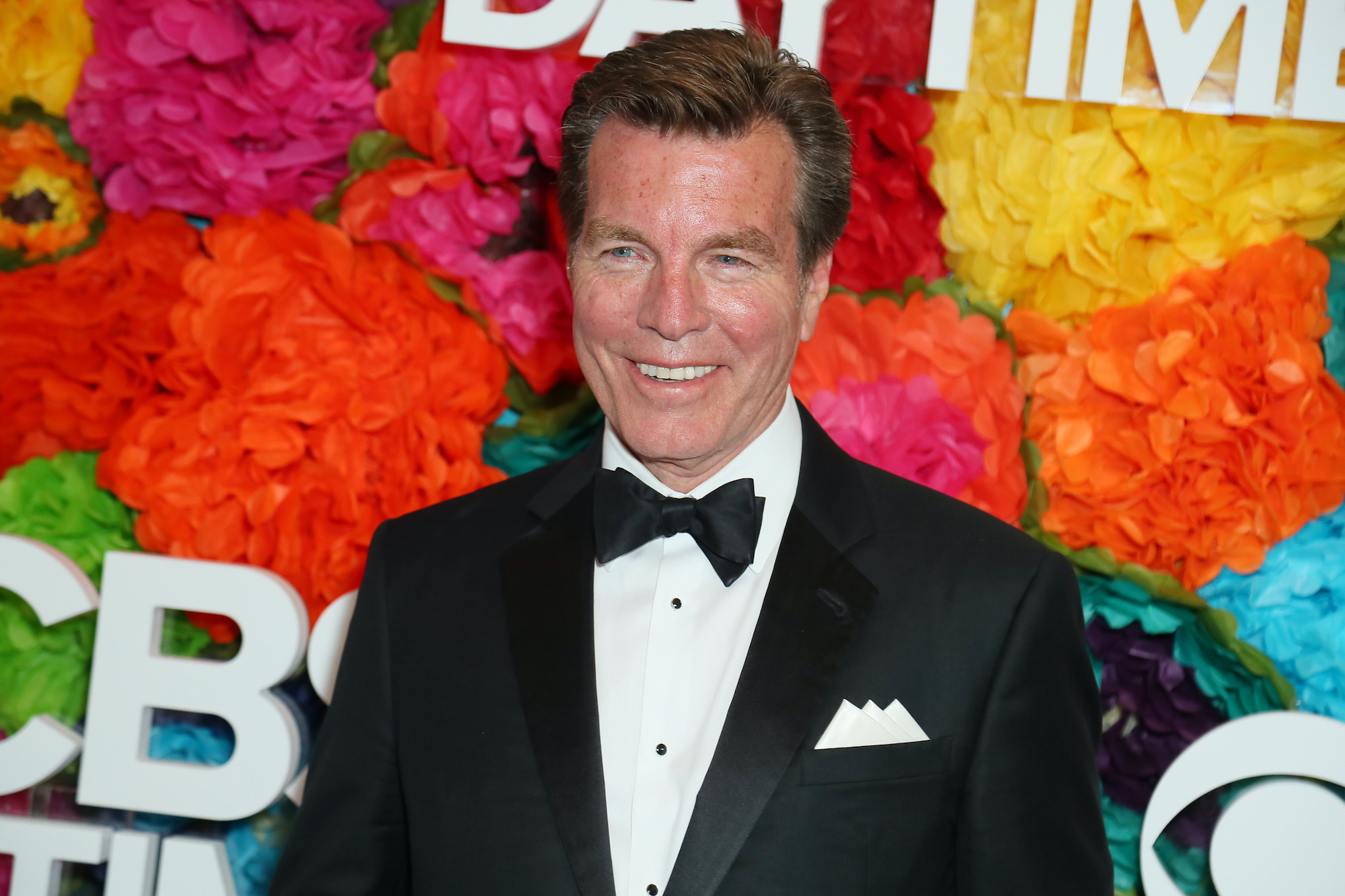 Who is Sally Spectra?
For viewers not familiar with Sally Spectra (Courtney Hope), she is the newest resident of Genoa City. The red-headed beauty relocated from Los Angeles, California, after faking a terminal illness. She was attempting to lure her ex back out of pity, which seriously backfired. If the story sounds vaguely familiar, it's because her character was established in 2017 on the CBS soap opera The Bold and the Beautiful. 
This character crossover was a seamless transition since both shows frequently intertwine storylines. Lauren Fenmore (Tracey Bregman) welcomed Spectra with open arms and even gave her a job at Jabot Cosmetics. Soap Opera Spy reported that Abbott "has taken Sally under his wing." They are predicting that the characters may become "Y&R's next great couple."
A romance could be brewing between Jack and Sally
It seems inevitable that "Jally" may soon come to fruition. After spending some alone time together during a winter storm, the pair are beginning to cozy up to one another. They had their first dinner date, and a romance might be in the works, despite the drastic age difference of more than 30 years.
Meanwhile, Kyle and Summer think Spectra is up to no good and has ulterior motives for her interest in the elderly bachelor. According to Soap Dirt, "Young and the Restless could write a full-blown romance for Jack Abbott with the younger woman. Sally might be Jack's new 'Red.'" They were cautious to note it is not a done deal, saying, "Feb sweeps spoilers say that their growing bond 'raises eyebrows' among those in Genoa City."
What fans have to say about the possible relationship
There has been a lot of social media chatter about the possibility of a Jack and Sally romance. Many suggest he is way too old and more of a father figure to the young beauty. A few fans were on board with the match, saying Abbott would make the perfect sugar daddy. Viewers took to Twitter, saying, "Jack is old enough to be Sally's father." Some didn't have a problem, expressing "age ain't nothing but a damn number!"
Most fans felt it was a "horrible matching." Viewers agreed that they wanted Jack "to have a love life" but definitely not with Sally. Now, it seems writers may have possibly listened to the negative feedback. There is a slight possibility that the romance is going to be squashed due to fan reactions. Daily Soap Dish reported that Abbott recently turned down Spectra over coffee, "avoiding a new couple that no one wanted."
They explained that for the last few weeks, everyone thought the duo getting together was inevitable, but "it looks like Jack has just turned Sally down." It seems that the age difference may have been too much of a reach for the writers to pull off. The amount of negative feedback on social media may have led to the end of "Jally" before it even hit the satin sheets. The next few weeks should reveal the true intentions of this controversial matchup.