'The Young and the Restless' Fans Want Victoria to Get Over Billy For Good
'The Young and the Restless' fans have watched Victoria and Billy go back and forth for years — and they're ready for it to finally end.
We all know life can be complicated. Relationships are hard whether with an immediate family member, someone you work with, or someone you are dating. But can you imagine what it must be like to be a soap opera character? The characters in The Young and the Restless have been through a lot. One relationship, between Victoria Newman (Amelia Heinle) and Billy Abbott (Jason Thompson), has particularly been tumultuous. And quite frankly, fans are getting a bit tired of it. They have been married to each other twice and had affairs, relationships, and other marriages as well.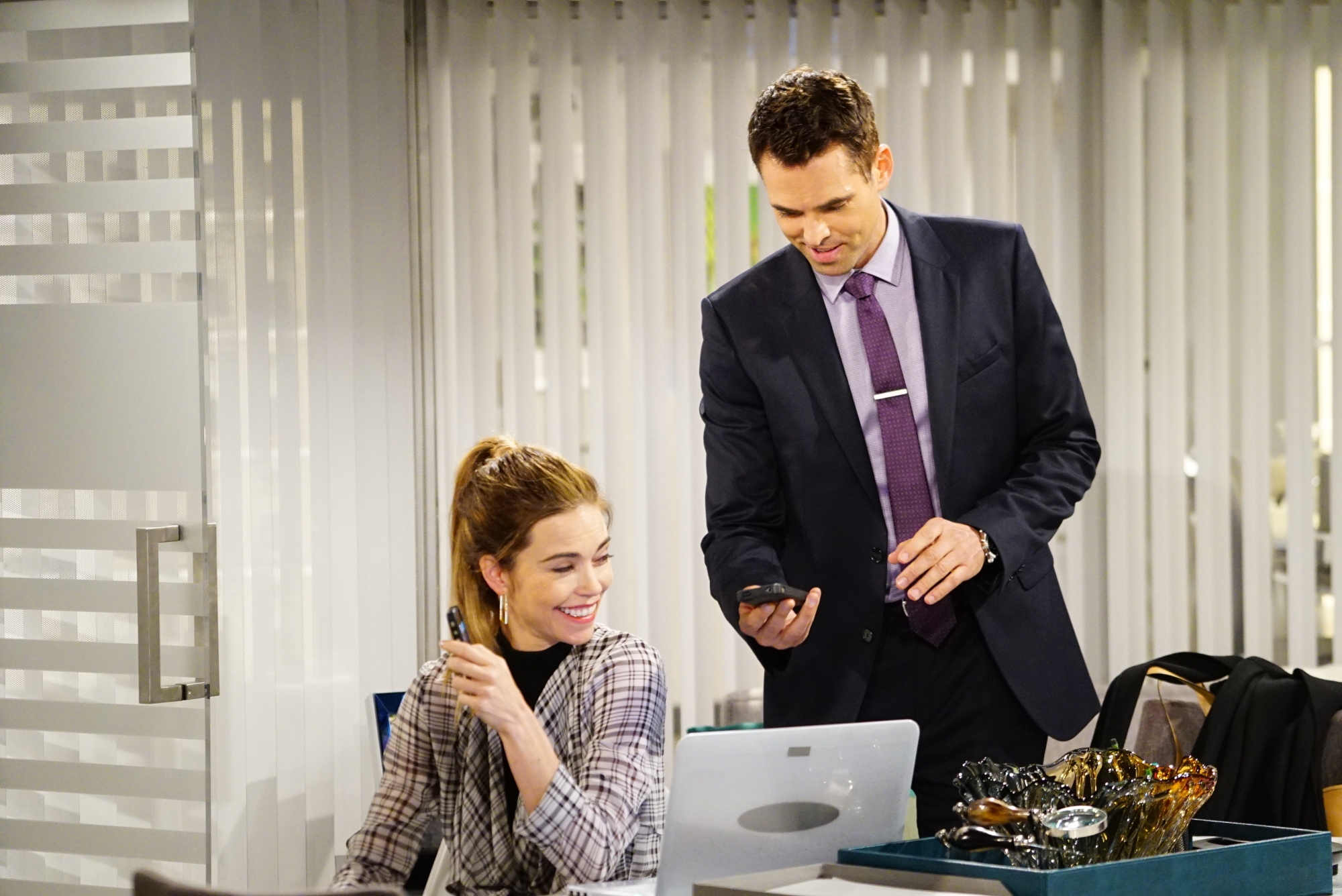 The beginnings of Victoria and Billy
The Young and the Restless first aired on CBS in 1973. Victoria, the daughter of Victor (Eric Braeden) and Nikki Newman (Melody Thomas Scott), was born on the show in 1982. Billy, the son of John (Jerry Douglas) and Jill Abbott (Jess Walton) was introduced as a child in 1993, taking on a larger role as a teenager in 1999. Their early relationship was rocky until their children wanted to play together on Thanksgiving 2009. With that things began to change.
Victoria and Billy's relationship becomes more friendly when she rescues a drunken Billy from the snow on New Year's Eve, according to Fandom. Eventually, their hormones kick in, and they start sleeping together. Following the loss of custody of her son, Billy takes Victoria on a trip to Jamaica where they end up having an unplanned quicky and what turns out to be an illegal wedding. A fight between Victoria and her father over her relationship with Billy leads the two to legally marry, and she learns she is pregnant.
The off and on relationship
Victoria loses her baby. Subsequently, they adopt. That turns out illegal, and they must give up the baby. Billy starts drinking and loses custody of his daughter. He leaves the country. Victoria's dad hires another woman, Chelsea, to drug Billy and take compromising photos. She also plants heroin on him. He ends up in a Burmese prison. Victoria tries to find Billy, but to no avail. She thinks he is dead but finds him alive in an airport bar, and they reunite. They remarry. The couple decides to adopt a second time but finding out Chelsea is pregnant with Billy's child hampers the idea. Victoria and Billy learn that Victor had hired Chelsea to break up their marriage. She gives birth to a baby boy but decides to let Billy and Victoria raise him and gives up her parental rights.
Following Billy's daughter being killed by a hit-and-run driver, he pushes Victoria away and has an affair. Eventually, she learns about it and files for legal separation. She finds comfort in a new doctor in town and finds herself pregnant not knowing whether Billy or her new man, Ben Rayburn (Brandon Larracuente), is the father. After she and Billy divorce, she gives birth to a baby girl and confirms that Billy is the father. Meanwhile, Billy has moved on with another woman, Lily Winters (Christel Khalil). Victoria has given a lot of thought to trying to break them up.
Fans want them to be done for good
While fans say she should move on and Victoria has claimed she is over Billy, "the love won't ever go away," according to Celebrating the Soaps. "Deep down she'll always love him, and he's still a big part of her life." Not too long ago we reported that fans were tired of Billy. Not letting up, fans are now saying that Victoria should turn the page and find someone else.
Fans are getting sick of Victoria seeming to only want Billy when he's occupied with someone else. Fans on Twitter made it clear they think Victoria lost her chance and needs to get a life, find a new and better relationship, and work on maintaining a good friendship with Billy. Some fans think it would be best for Victoria to take some time away from relationships and focus on her business, but it's clear fans agree: it's time for these two to separate. But could their relationship finally be over? Don't count on it.