'The Young and the Restless': Mark Grossman Believes Adam and Victoria Are 'More Adversarial' Than Ever Before
The Young and the Restless has its share of dysfunctional family relationships, and the children of Victor Newman are no exception. From the day they met, half-siblings Adam (played by Mark Grossman) and Victoria (played by Amelia Heinle) have resented each other and schemed to get ahead in the family business. Although you could hardly consider their relationship close, recently it's reached an even higher level of animosity. 
Grossman was asked about his character's relationship with his half-sister, and he had a few thoughts. He acknowledged that the siblings are more adversarial than they've ever been in their tumultuous past. And he has a theory why that's happened.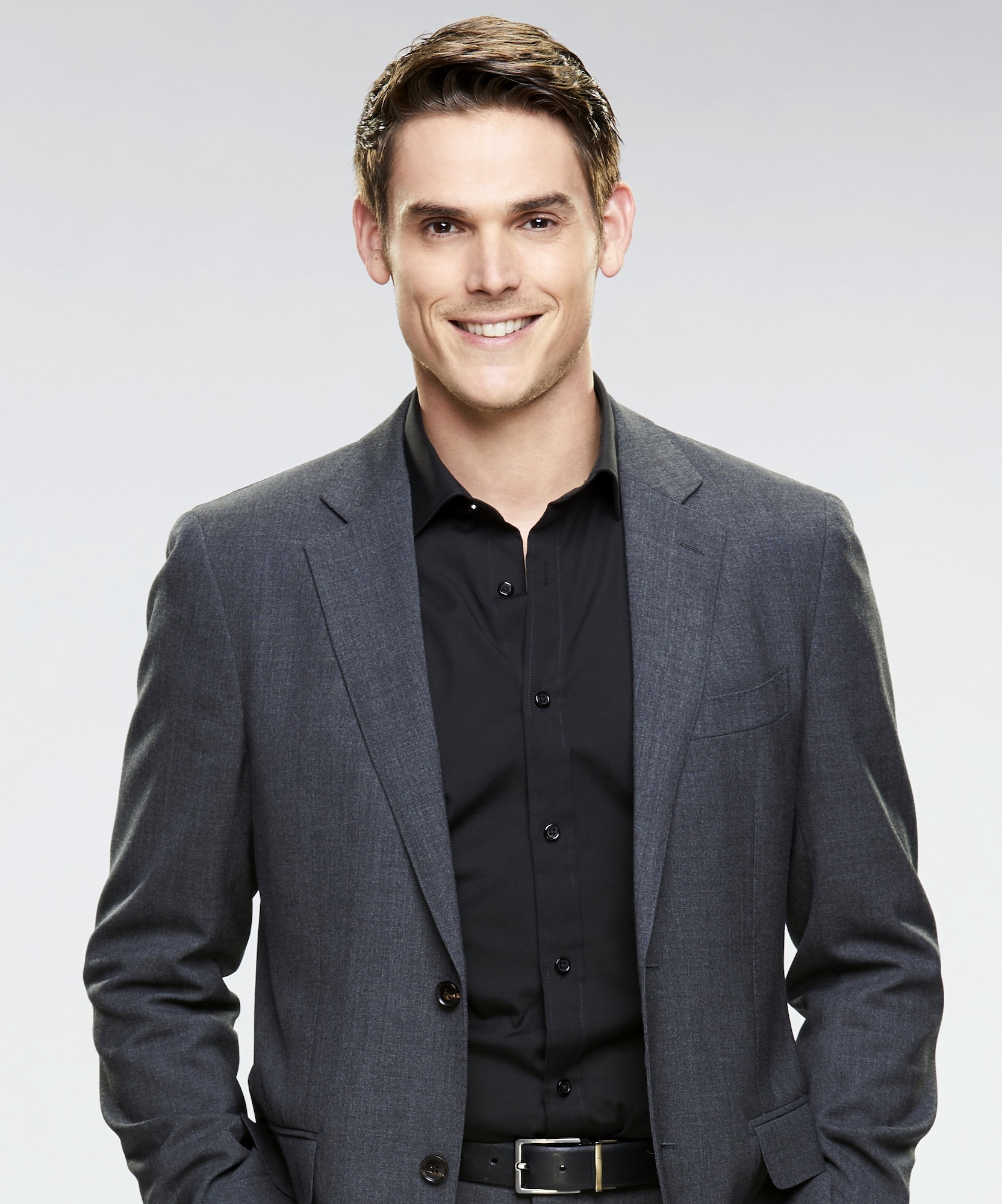 The complicated family of Victoria and Adam
Adam and Victoria may be siblings, but their relationship is far from warm. According to Soaps, Adam grew up in another family, with Hope and Cliff Wilson. He never knew that his father wasn't Cliff, but wealthy businessman Victor Newman. When Hope revealed the truth on her deathbed, Adam went to work for his father at Newman Enterprises. 
Victoria didn't exactly welcome her new half-brother with open arms. He immediately began climbing the ladder at the family business, and she wasn't happy about it. In return, Adam showed from the beginning that he intended to push Victoria out and take over Newman Enterprises himself. 
Victoria took over as CEO
According to Soap Central, Victoria grew up as her father's beloved oldest child. She was determined to follow in his footsteps at Newman Enterprises. To start her climb to the top, she even decided to start working in the mailroom instead of going to college. With her ambition and Newman-style disregard for the rules, Victoria did climb the ladder quickly. When Adam showed up it complicated her plans, and the competition between them was furious.
There were many schemes, deceptions, and back-and-forth power grabs between the two siblings. Each of them has spent their time on top, as well as on the outs, and neither has been willing to give up. But recently, Victoria has once again been tapped by her father to be CEO. She's determined to do whatever it takes to succeed at the job. And it hasn't improved her relationship with Adam one bit. 
Their relationship is worse than ever
Adam and Victoria aren't the only children of Victor who are vying for the top spot at Newman Enterprises. Another half-brother, Nick, is also determined to take over the family business, which has also been a source of strife and chaos. But when Soap Opera Digest asked Grossman which sibling his character is most challenged by, his answer was clear. 
"Definitely, Victoria," he explained. "She's running Newman now and just because of that it seems like Victoria and Adam have a more adversarial relationship now. They're both gunning for Victor's approval. With Adam and Nick it's more of a guy thing, like, 'Screw you man!' 'No, screw you!' "
Perhaps in the future, Nick will scheme his way to the top, and Adam and Victoria can turn their wrath on him instead. But for now, Victoria will need all her strength to survive in a cut-throat business world and an even more dangerously competitive family. And it seems like her brother Adam is definitely someone she'll need to look out for.