'Young Rock': Why Dwayne 'The Rock' Johnson Didn't Want His NBC Show to Have the Typical Sitcom Dad
Young Rock, the new NBC television series from Dwayne "The Rock" Johnson, is gearing up for its release. As a part of a recent panel for the show, Johnson talked about the relationship with his father that will be covered on the show and how it lines up with the relationship that he had with his dad in real-life. For the multi-hyphenate, what is shown on-screen is from a specific type of relationship and does not play into a trope.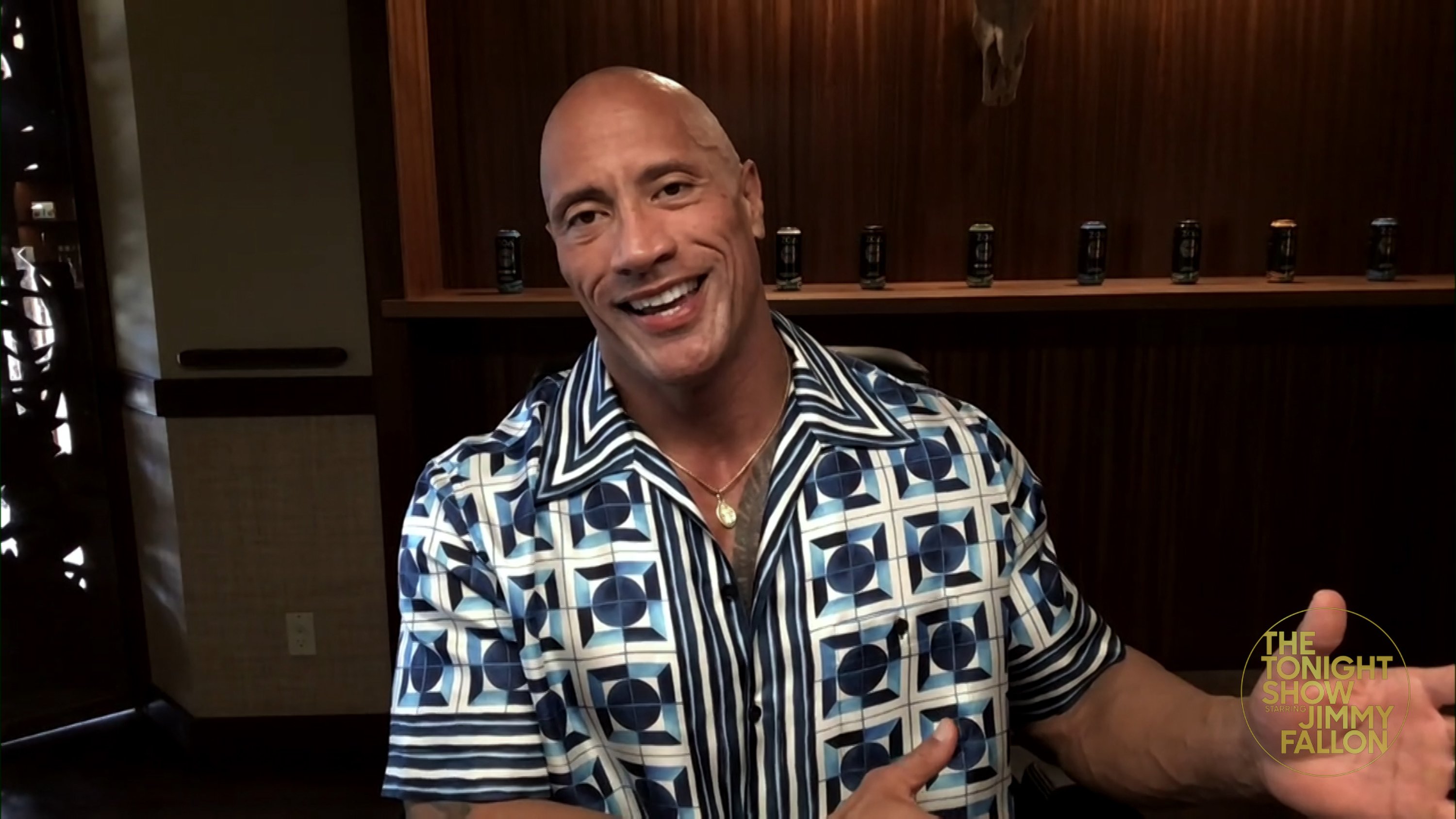 What will NBC's 'Young Rock' be about?
Young Rock, based on Johnson's life, will feature appearances from him as the narrator. He is also the producer.
The official press description from NBC reads:
From growing up in a strong and resilient family, to being surrounded by the wild characters of his professional wrestling family, to playing football at the University of Miami, the show will explore the crazy rollercoaster that has shaped Dwayne into the man he is today and the larger-than-life characters he's met along the way.
The series stars Adrian Groulx, Bradley Constant, and Uli Latukefu as Johnson at three different ages. Stacey Leilua is Ata Johnson, Dwayne's mother. Joseph Lee Anderson is his father, Rocky Johnson. Ana Tuisila is Lia Maivia, Ata's mother and Dwayne's grandmother.
Dwayne 'The Rock' Johnson talks about the father-son relationship on 'Young Rock'
During the Young Rock panel for NBC's day for the virtual Television Critics Association virtual tour attended by Showbiz Cheat Sheet, Johnson was asked about the show in regards to the father-son relationship that it portrays.
Johnson says that it was important for the series to not showcase the typical father figure that has been shown in sitcom history. Because the show was inspired by real-life, he wanted to show a complicated relationship just like his relationship with his own father was complicated.
"My life, you know, we use these terms wild and crazy and there's such — you know those are great sizzle words we use as we promote this thing, but it was incredibly complicated and it was incredibly tough growing up," he said. "And, you know, we specifically went with these timelines in my life that were very defining times at 10 years old, 15, and 18. And, again, if we are, universe willing, lucky enough to come back for another round of this thing, there's a lot of other things in between those years that took place."
Dwayne 'The Rock' Johnson says there was 'so much breadth' to his life then
He said that the complicated relationship with his father came from a good place though.
"But it was complicated, and the relationship that I had with my dad was incredibly complicated, that was fueled by tough love," he continued. "My dad was kicked out of his house at 13 and he was homeless, so that then shaped the man who then raised me. And in that complication, then came an extraordinary life that was full of travel. I lived in 13 different states by the time I was 13 years old. I also lived in New Zealand. And we have — there was so much breadth to this life that I had."
Young Rock premieres Feb. 16 at 8 p.m. on NBC.