'Young Rock': Why Is Randall Park Playing Himself in the Series?
A lot of fans were surprised when they saw Randall Park on the new television series, Young Rock. In an interesting movie for the series, he is playing himself…but why?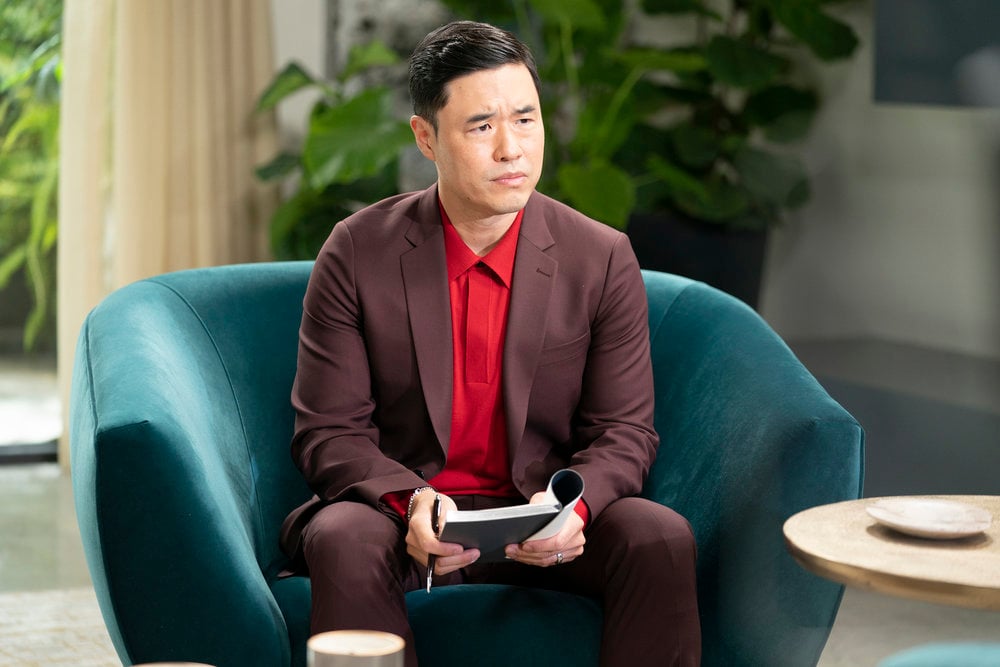 What is Young Rock' about?
The show chronicles Dwayne "The Rock" Johnson's life at several different key periods of him coming-of-age. At the center of this is the present-day story of Johnson seeking political office.
Per NBC's official press description of the series;
From growing up in a strong and resilient family, to being surrounded by the wild characters of his professional wrestling family, to playing football at the University of Miami, the show will explore the crazy rollercoaster that has shaped Dwayne into the man he is today and the larger-than-life characters he's met along the way.
Adrian Groulx, Bradley Constant, and Uli Latukefu as Johnson star in the. series as at three different ages.
Rounding out his family are actors Stacey Leilua as Ata Johnson, Dwayne's mother, Joseph Lee Anderson as his father, Rocky Johnson, and Ana Tuisila as Lia Maivia, Ata's mother and Dwayne's grandmother.
Outside of Park appearing as himself, there are an assortment of other recurring players, such as Matthew Willig as André the Giant, Brett Azar as The Iron Sheik, and Nate Jackson as Junkyard Dog, among others. Later on, Rosario Dawson will also appear in an undetermined role.
Randall Park talks about his role in 'Young Rock'
With Young Rock, Park reunites with Nahnatchka Khan, Young Rock's co-creator and showrunner. Park worked with her as she was also the co-creator and showrunner of ABC's Fresh Off the Boat and the director of the Netflix romantic comedy, Always Be My Maybe.
As reported by Entertainment Weekly, in Park is playing this alternate reality version of himself, where in this same reality, Johnson is running for president. "The actor has transitioned to journalism and is given all-access coverage to Johnson's presidential campaign, interviewing the candidate throughout the season and letting audiences (and voters) better get to know the possible future commander-in-chief," says the outlet.
"I will basically do anything for Natch," the actor told Entertainment Weekly. "She's one of my favorite people in the world, and every project we've worked on together has been an absolute delight. With her, Jeff Chiang, and some others from Fresh Off The Boat and Always Be My Maybe, I saw this as an opportunity to enjoy a mini reunion of sorts. Also, like the rest of the world, I am a huge fan of the Rock. And the prospect of hanging out with him, tossing jokes around, was something I couldn't pass up."
Randall Park wasn't playing Randall park to begin with
Park wasn't actually supposed to be playing himself in the beginning, but he brought the idea to Khan to switch the script.
"Originally, the role was a fictional news reporter with a made-up name.," he explained. "But one day, I called up Natch and pitched her the idea of me playing myself. I just thought it would be funny and weird to portray me having made the pivot from acting to news reporting, especially in contrast to Dwayne making the move from acting to running for president of the United States. Thankfully, she thought it was funny too. I guess this is also a good way for me to keep my options open for the future. I now have a news reporting reel if I ever decide to go that route!"
Young Rock airs Tuesdays on NBC at 8 p.m. EST.