Your Complete Guide to '90 Day Fiancé' Spinoffs
90 Day Fiancé has been a major hit since its debut on January 12, 2014. With seven seasons and 57 recorded episodes, the show has blossomed in its five years on the air. And it's not slowing down.

To date, 90 Day Fiancé has four spinoffs. Two of them are already in production, and the other two are planned and will be airing soon. With so many different versions of the show in the works, it can be difficult to figure out which one you should be watching to catch your favorite couple, or your favorite theme.

That's where we come in. Below, we've given a brief description of each spinoff.

'90 Day Fiancé: Happily Ever After?'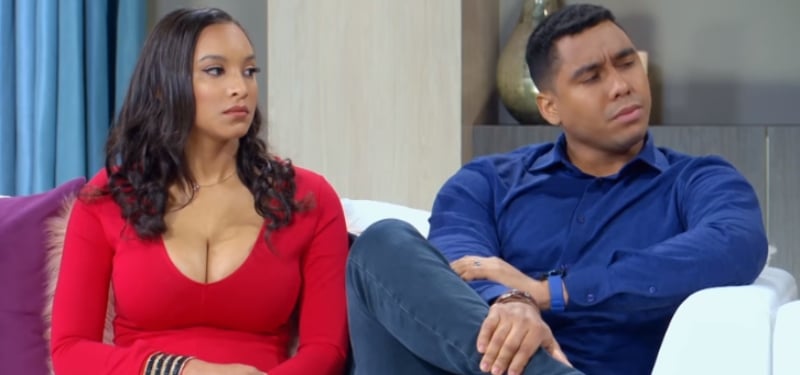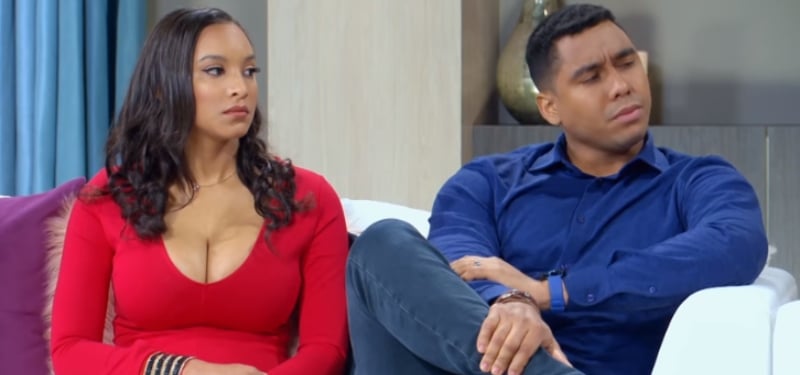 With three seasons under its belt and an ongoing fourth season currently airing, 90 Day Fiancé: Happily Ever After? has been a wildly popular spinoff for the original show.

The goal of Happily Ever After is to follow some of the more famous couples from the original show, and to document what their lives have been like since they've tied the knot. Obviously this comes with all sorts of drama, including judgment from friends and family, pregnancy efforts and issues, and the typical relationship problems one might expect.

The show features the following couples, with their respective seasons listed after their names in parentheses:

Russ & Paola (Seasons 1, 2, 3)
Danielle & Mohamed (Seasons 1, 2)
Brett & Daya (Season 1)
Melanie & Devar (Season 1)
Kyle & Noon (Season 1)
Loren & Alexei (Seasons 1, 2)
Jorge & Anfisa (Seasons 2, 3)
Chantel & Pedro (Seasons 2, 3)
Nicole & Azan (Season 3)
Molly & Luis (Season 3)
David & Annie (Season 3)
'90 Day Fiancé: Before the 90 Days'
90 Day Fiancé focuses on couples applying for K-1 visas, and 90 Day Fiancé: Happily Ever After? follows the lives of those couples who have tied the knot. But what about couples trying to find love overseas, and make their relationships work?

That's where 90 Day Fiancé: Before the 90 Days comes in. The aim of this spinoff is to focus on relationships that are still blooming, before the couples have decided to seek marriage and a visa. These couples are getting ready to meet each other in person for the first time, and anything could happen.

90 Day Fiancé: Before the 90 Days premiered in August of 2017, and currently has two seasons. It's not clear yet whether or not a third season will be airing.

The names of the participating couples are:

Paul & Karine (Seasons 1 and 2)
Darcey & Jesse (Season 1 and 2)
Larry & Jenny (Season 1)
Cortney & Antonio (Season 1)
Sean & Abby (Season 1)
Patrick & Myriam (Season 1)
Angela & Michael (Season 2)
Jon & Rachel (Season 2)
Ricky & Melissa (Season 2)
Tarik & Hazel (Season 2)
Marta & Daya (Season 2)
'90 Day Fiancé: What Now?'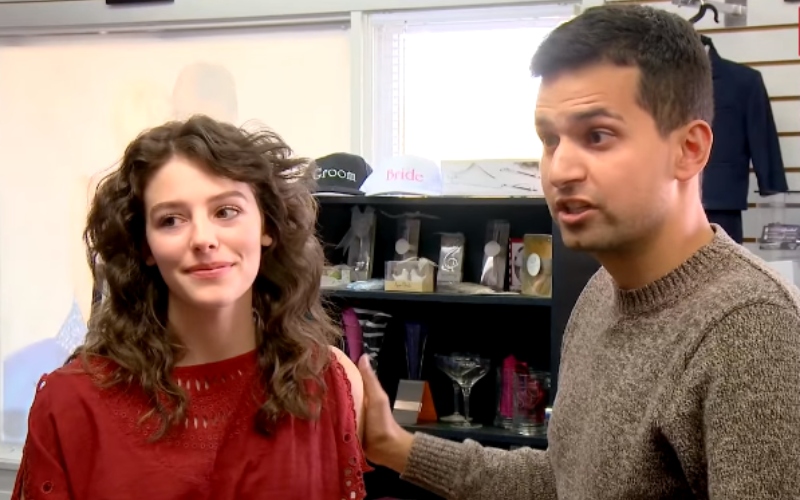 90 Day Fiancé: What Now? is a digital spinoff series featured on TLC Go. This spinoff provides updates on the relationships of several couples after their 90 Day Fiancé journey, hoping to discover whether they've stayed together, or drifted apart.

There are currently two seasons completed, with seven and three episodes respectively. A third season is airing now.

90 Day Fiancé: What Now? provides updates on the following couples:

Kirlyam & Alan
Aleksandra & Josh
Melanie & Devar
Alla & Matt
Narkyia & Olulowo
Danielle & Mohamed
Elizabeth & Andrei
Josh & Aika
Cortney & Antonio
Patrick & Myriam
'90 Day Fiancé: The Other Way'
This spinoff hasn't aired yet but is slated to debut on June 3rd, with a pre-release on TLC Go on May 27th for serious fans.

This spinoff will feature Americans who have fallen for individuals overseas — but instead of finding a way to bring them to the U.S., they intend to move to their lover's home. Essentially, these people will be giving up everything they know and love in order to join their loved ones. Expect culture shock, the stress and drama of relocation, and the discomfort of meeting international potential in-laws.

'The Family Chantel'
Chantel Everett and Pedro Jimeno, one of 90 Day Fiancé's most dramatic and controversial couples, will be bringing their families to your television screens this year. The couple famously lied to their family about their engagement, and the show follows their ups and downs since then.

Howard Lee, general manager of TLC, had this to say, "Our fans can't get enough of Pedro, Chantel and their larger-than-life families. For a brand known as the destination for love, relationships and family shows, The Family Chantel hits the bullseye."
You'll be able to catch the exploits of Everett and Jimeno July 2019 on Monday nights.