YouTube Drama: Jeffree Star Announces He Is Not Cool With Tati Westbrook
Last year, beauty vlogger, Tati Westbrook, uploaded a 40-minute video that kicked off a YouTube feud that captivated the internet for weeks. In the video, she took aim at James Charles, who, once upon a time, was Tati's mentee. Within 48 hours, Charles had uploaded a response video and promptly began to lose subscribers by the millions. There were live trackers, plenty of YouTube commentary, and national headlines about the bitter battle. The internet is a fickle thing, though, and most people have moved on. Jeffree Star, an infamous content creator, however, isn't ready to let the world file the feud away in the annals of internet history. Star showed up on a podcast recently and was happy to announce he and, presumably, Shane Dawson, are no longer friends with Westbrook.
Jeffree Star claims he is no longer friends with Tati Westbrook
It's hard to keep up with the beauty guru community. There seem to be a ton of feuds, and it's difficult to ascertain who is friends with who. Star wants to make one thing known, though. The controversial content creator is not friends with Westbrook any longer. The shocking announcement came after months of speculation following the James Charles debacle.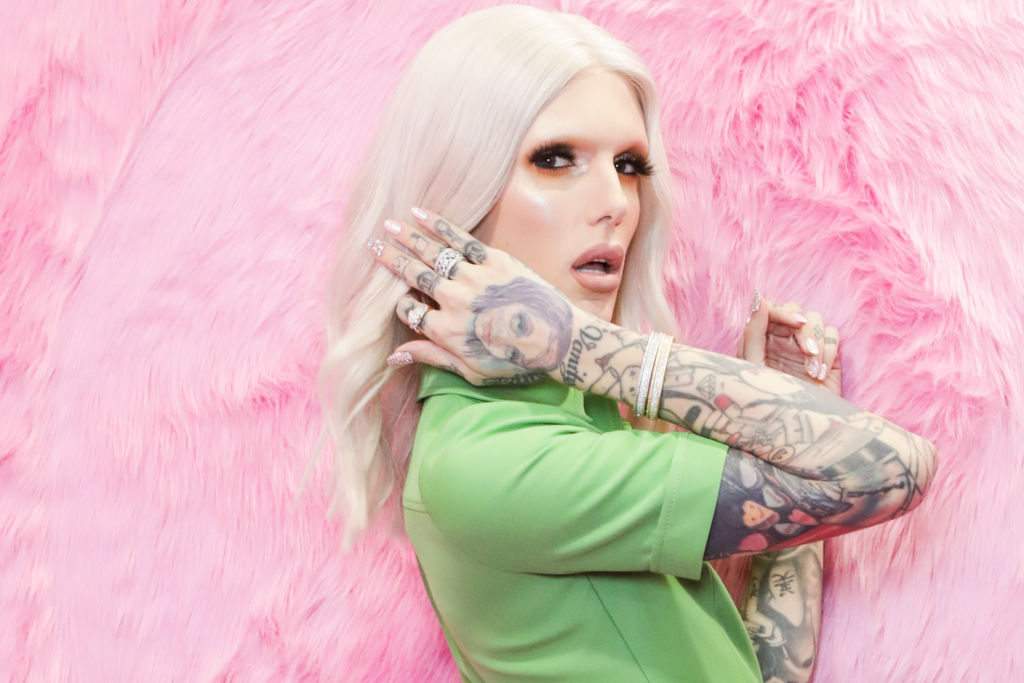 According to Cosmopolitan, Star appeared on Mom's Basement, a podcast hosted by FaZe Banks, another controversial content creator. During the interview, Star dredged up the James Charles drama once again and made it known that he was no longer friends with Westbrook, although he didn't go into the reason behind his decision to cut ties. While Dawson didn't appear during the interview, fans were led to believe that he too is on the outs with Westbrook. Star and Dawson are working on a project together.
Tati Westbrook didn't add Jeffree Star to her PR list
The cold war isn't one-sided, either. While Star may have been the one to unfollow Westbrook on Twitter and Instagram first, Westbrook subtly shaded her fellow beauty guru back in November 2019. According to Pop Buzz, Westbrook didn't add Star to her PR list when she launched a makeup palette. Star revealed that he didn't receive a PR kit on Twitter after being inundated with requests to review the product.
Essentially, beauty gurus are sent free products to test out and review. The products are generally distributed to a list of top-tier gurus, all of whom are on a company's PR list. A guru can be dropped from a PR list for any number of reasons. In some cases, a creator won't receive a PR kit if they've negatively reviewed a product in the past. Gurus might be dropped from a PR list if they failed to feature products sent to them, as well.
Westbrook herself has been on the receiving end of such treatment. Back in 2017, she broke up with Too Faced in a video, claiming she would no longer review products produced by the company. She claimed that she didn't care for their ethics, although many critics believe Westbrook was simply dropped from the company's PR list.
Tati Westbrook is in good company
Westbrook has yet to comment on Star's admission, but if there is an ongoing feud, Westbrook is in good company. Over the years, Star has feuded with dozens of content creators and entertainment stars. Those familiar with Star's disputes assume more are on the horizon, too.
Star and Kat Von D have had a contentious relationship for years. Once upon a time, they worked together, but things soured quickly, and an epic feud ensued. He's also spent a fair bit of time targeting the Kardashians. Star publicly accused Kylie Jenner of stealing his packaging when her lip kits first hit the market. According to Elle, he was removed from Kylie's PR list before being readded. He's also openly criticized Kim Kardashian West's products, and even took aim at Mason Disick, the ten-year-old son of Kourtney Kardashian and Scott Disick.