YouTube: What is Try Guy, Eugene Lee Yang's Net Worth?
Eugene Lee Yang, may only be 33, but his star is rising quick, and with it so is his net worth. Find out what this try guy's net worth is right now!
Eugene Lee Yang is one-fourth of The Try Guys; conceptualized at Buzzfeed, The Try Guys have grown into their own brand, and last year took back their intellectual property to spin-off the series onto an independent channel and into production company. While Yang and his try guy bros work as a team, each member is free to work on the creative projects of their choosing, and thus have vastly different net earnings.
What is Eugene Lee Yang's net worth?
Yang's career, in many ways, is just starting. While he did spend years working with the production teams at Buzzfeed, the young California-based star is striking out on his own for the first time since 2013. According to Gazette Review, Thus far, Yang has amassed a fortune of $700,000 since beginning his career.
With more acting jobs on the horizon, a forthcoming book, planned tours with his business partners and independent acting jobs, it looks like his net worth will only rise as he continues to find his place in the entertainment industry.
Eugene before Buzzfeed
Yang has been incredibly open about his struggles with body image and feeling different from others around him. The content creator, now 33, has often recounted the difficulties he experienced growing up as one of the only Asian kids in his hometown of Pflugerville, Texas. While Texas wasn't kind to the eccentric production guru, he seems to have found his footing in California.
Upon graduating from high school, Yang left The Lone Star State behind and enrolled in the University of Southern California. Graduating in 2008 with a production degree, Yang spent several years as a freelance cameraman and producer. Eventually, he landed at Buzzfeed in 2013, where he paired up with the three guys who would end up becoming his business partners.
Eugene Lee Yang rises to internet fame through Buzzfeed
Yang's unique experience and take on the world had a refreshing influence on Buzzfeed, according to Glamour. Not only is he credited with helping create The Try Guys series for the media giant, but he is also credited with developing some of the brand's most successful videos.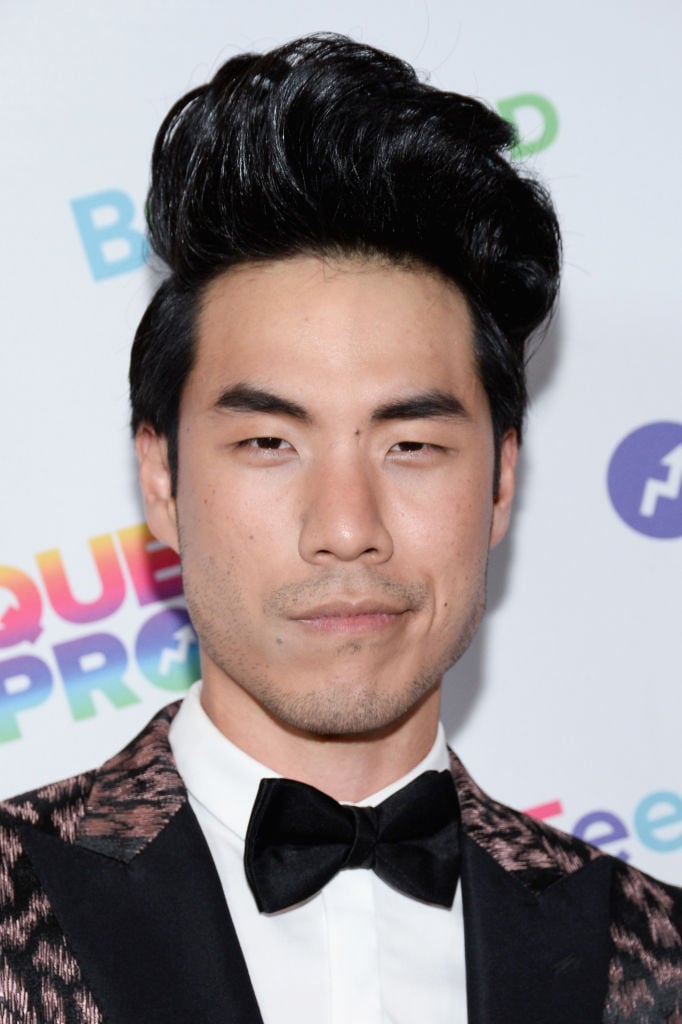 While his business partners note that Eugene is good at just about everything he tries, the content guru's humble approach to his videos has made him an absolute fan favorite. He has also been outspoken about tackling tougher issues; such as race and body image, with a touch of humor. Yang's video Women's Ideal Body Types Throughout History remains one of Buzzfeed's most viewed videos of all time.
2nd Try LLC and Eugene's independent projects
Yang sat down with Out Magazine last year to discuss his foray into independent content production. Free from the constraints of traditional employment Yang and his counterparts, Ned Fulmer, Keith Habersberger and Zach Kornfeld are free to create content that reflects not only their personal experiences but the experiences of their fan following.
2nd Try LLC thus far has been a swimming success. With more than 5 million followers on YouTube, the team is pulling down serious cash. The company supplements its ad revenue with a Patreon account, a merchandise store, and they are set to release a book in the coming months.
Yang has also had the chance to work independently on passion projects. Not only is he hanging out behind the camera on several independent endevours , but he's even stepped foot in front of the camera to try out traditional acting. Yang recently guest starred on Brooklyn Nine-Nine.