YouTuber Jeffree Star's Purse Collection Is Insane
There's no question that Jeffree Star has a huge net worth. The well-known beauty guru is one of the richest YouTubers in the business and has amassed a whopping $200 million fortune thanks to his viral videos, multi-million dollar cosmetic company, as well as his many other business investments.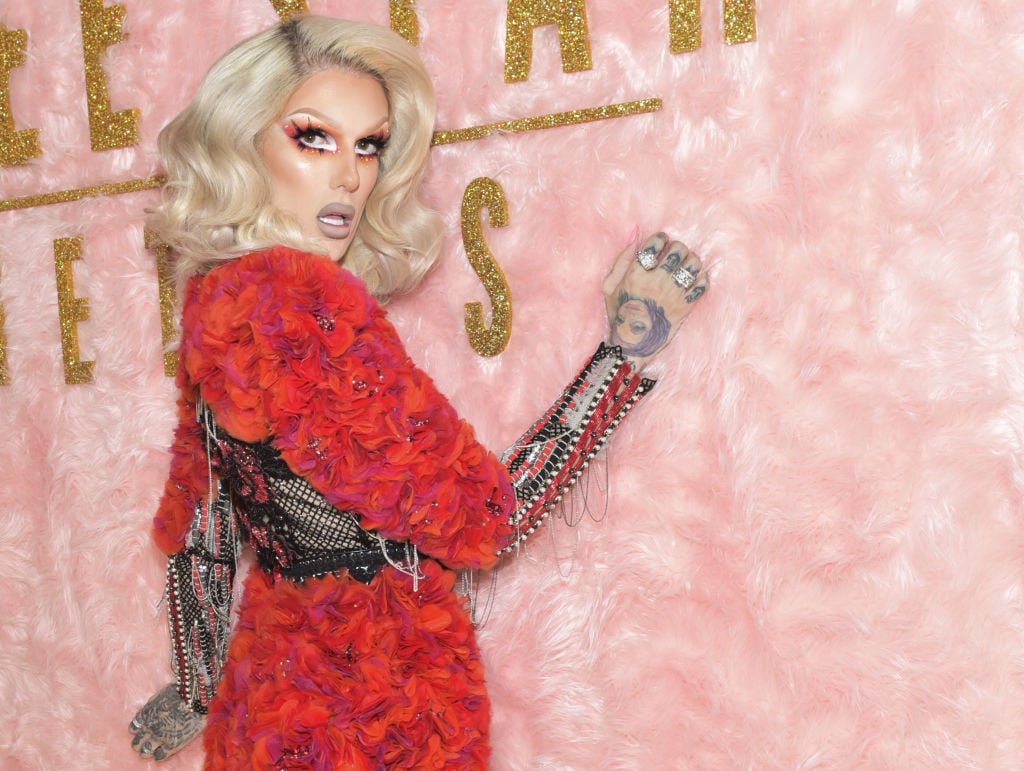 Since he is worth a pretty penny, Star frequently rewards himself for all of his hard work —whether that be with designer clothes, shoes, or handbags.
While he's grown quite the collection of expensive apparel, he also has a massive assemblage of Hermès Birkin bags, and you won't believe how much the purses are worth.
Inside Star's net worth
In addition to being the queen of Twitter wars, Star also holds the title for the most successful YouTuber to date.
Since launching his YouTube channel back in 2014, Star has acquired a massive following and continues to be one of the most popular content creators in the business, with more than 17 million subscribers and millions of views on each one of his videos.
Though each one of Star's YouTube videos ranks in thousands of dollars, this isn't the only thing that contributes to his massive fortune.
In addition to his videos, the YouTuber makes millions of dollars each year from his namesake line of cosmetics.
Before launching his YouTube channel, Star founded his makeup brand, Jeffree Star Cosmetics, using his life savings. Though he went bankrupt getting his company off the ground, it all paid off in the end because Star reportedly makes up to $7.2 million per product launch.
And since Star is continuously pushing out new products, his net worth continues to grow.
While being the CEO of a beauty company and the most successful YouTuber ranks in more than enough money for Star, he also dabbles in a little investing on the side, which adds a nice chunk of change to his wallet.
"I own investment properties around the world, I invest in the marijuana business," the YouTuber revealed during Shane Dawson's YouTube series "The Secret World of Jeffree Star" in 2018. "I own an entire shipment and fulfillment center, I own a merchandise company, I print and manufacture everything myself. So I have about ten businesses that I'm currently running besides my brand, which is my cosmetics company."
Star's Birkin bags are worth thousands of dollars
With all the work Star puts into his YouTube channel, his makeup company, and his investments, he can afford the most lavish items life has to offer.
Not only does he own a $14 million Hidden Hills home, a collection of luxurious cars, as well as the most expensive designer threads and shoes, Star also has the world's largest Hermès Birkin collection (even larger that Kylie Jenner's).
Back in May 2019, the makeup guru gave fans an up-close look at his expansive collection while giving a tour of his giant, state of the art, pink vault filled with designer goods.
In addition to showing off his most expensive clothes, shoes, jewelry, and his beloved sunglasses collection, Star revealed his favorite part of the vault, which was the wall lined with Birkin bags.
While showing off a few of his favorite Birkins, the YouTuber gave viewers a glimpse at the most expensive bag in his collection, which is a Hermès Niloticus Crocodile Himalaya Birkin. Not only is it a limited edition bag, but Daily Mail also reports that it is worth a whopping $379,200.
Though Star failed to share exactly how many Birkin bags he owns, we would guess that the number is well into the hundreds.
We're even certain that the makeup mogul's collection has grown since filming the vault tour, and now that he has an even bigger mansion, it looks like he has more than enough space to add many more Birkins to his growing assortment.