'Yumi's Cells' Season 2: Trailer Shows Flustered Emotions, a Kiss, And New Love for Yumi
The new season of 'Yumi's Cells' takes place after Yu-mi ends her relationship with Woong. It is Babi's turn to try and woo Yu-mi as he developed a crush on her in the first season.
Fans are well aware the new K-drama season of Yumi's Cells will continue Yu-mi's (Kim Go-eun) journey for love, but this time will Yoo Babi (JinYoung), her coworker. After she parted ways with Goo Woong (Ahn Bo-hyun) in the first season's finale, fans were hopeful that Babi would capture her heart next. The new teaser trailer for Yumi's Cells Season 2 has fans' hear tracing as Babi puts the moves on Yumi, and there is a palpable kiss as Yu-mi's cells go crazy.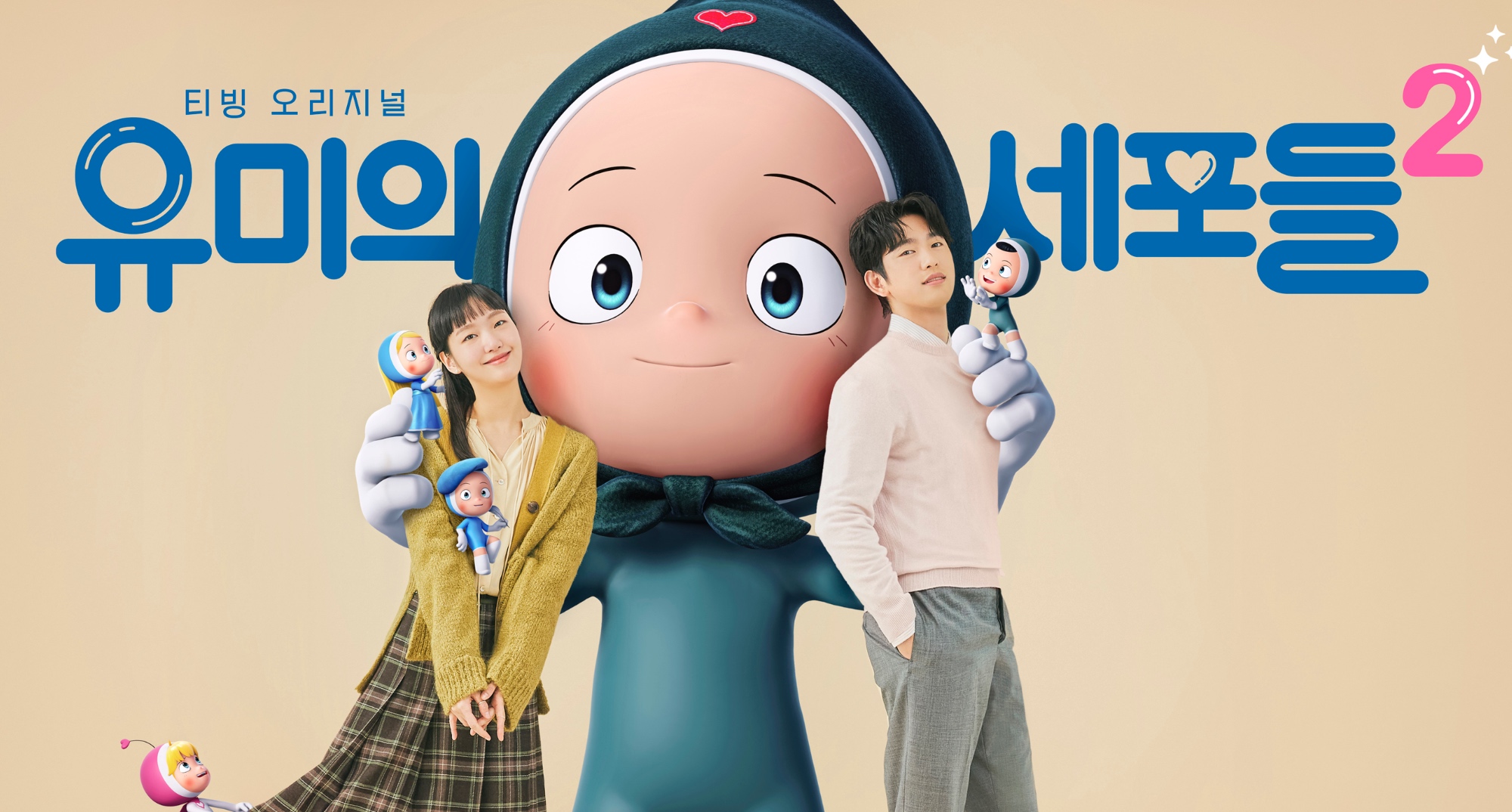 Yoo Babi started to see Yu-mi in a different light after his breakup in 'Yumi's Cell'
Fans were rooting for Woon and Yu-mi in the first season of the webtoon-based drama. They were set up on a blind date, and both were immediately smitten. As their relationship grew, Yu-mi felt many downfalls hindered them. A major one was Woong's co-worker and college friend being too close for anyone's liking. Woong being the kind man he is, was oblivious to the problem until it almost cost him Yu-mi.
Along the way, Yu-mi takes on a new career venture when she transfers to the marketing department at the suggestion of her co-worker Babi. Fans learn more about Babi from his kindness, good looks, and his own troubled relationship. He and Yu-mi had a lot in common from running, easy conversations, and met up often by accident.
But she also witnessed his heartbreaking breakup at the hands of his ex. While Yu-mi is making her relationship with Woong work, Babi develops his own feelings for Yu-mi. But kept his distance out of respect. Fans saw the hint that he liked Yu-mi when a co-worker asked him if he had a crush.
Yu-mi's tragic breakup that defied romance K-drama rules opened the door for Babi to possibly woo Yu-mi. The teaser trailer for Yumi's Cells Season 2 shows Babi putting his handsome charm to work and making Yumi flustered.
'Yumi's Cells' Season 2 trailer teases Babi asking Yu-mi to start dating
In the first teaser trailer for the new season, fans got a refresher of what happened to Yu-mi with Woong. The teaser posters show Babi lovingly gazing at Yu-mi and the two being smitten. Fans got a real treat with the trailer for Yumi's Cells Season 2.
According to Yu-mi's short hair, the new season begins shortly after her breakup. Fans see Yu-mi and Babi's interactions at work and one of K-drama's most famous scene tropes. Yu-mi's trips while going down the stairs, and Babi is there to catch her. With his arms around her waist, looking into her eyes and saying, "Are you okay?" Yu-mi is effectively dazzled.
The possibility of Yu-mi developing feelings for Babi has her cells excited. The trailer also shows small heart-fluttering moments. Babi asks Yu-mi what she is listening to and stares at her from across the room. The biggest moment comes when fans see a scene where Babi asks if they can start dating. The scene shifts to a heat-raising moment where Babi cups her jaw in the car and leans in for a kiss.
Not only are fans and Yu-mi flustered by the newfound relationship brewing, but so are Yu-mi's cells. They are under attack and the Yumi's Cells Season 2 trailer soon reveals one of Babi's cells wearing a sombrero.
Fas are eager to see JinYoung charm audiences and Yu-mi as Babi after the'Yumi's Cells' Season 2 trailer
JinYoung is infamously known as a member of the hit K-pop group GoT7. He has made himself known as an idol-turned-actor starring in hit dramas like The Devil Judge. Yumi's Cells Season2 trailer showed JinYoung in the spotlight as the ultimate heartthrob.
A fan on Twitter commented, "Oh My Gawd! Yumis Cells trailer is finally here.. These two are gonna take my breath away I see sparks flying just from the trailer. June 10th come soon!!!!!!" Another fan on Twitter comments the new season will bring about one of K-drama's newest couples to obsess over by saying, "best drama and best couple are coming."
According to Soompi, the producers tease, "The journey of Yumi and Babi growing closer will make viewers' hearts flutter in a new and different way from Season 1." There is also a question as to the K-drama's timeline as Yu-mi is seen with long hair in the posters compared to the trailer.
Yumi's Cells Season 2 will premiere on June 10 on TVing.