'Yumi's Cells': Will There Be a Season 2 of the K-Drama Following the Events of the Finale?
The final of 'Yumi's Cells' left fans in heartbreak but curious to see where a season 2 of the K-drama will continue. Kim Yu-mi (Kim Go-eun) has a long way to go finding new or old love and rediscovering who she is.
Yumi's Cells captured Korean drama fans' attention with its realistic portrayal of romance and relationships. The K-drama featured an office worker who lost her hope of true love. When she is set up on a blind date, her "love cell" returns. Yumi's Cells Season 1 finale ended unexpectedly but has fans wondering if there is a season 2 and what is in store.
The Inside Out style concept of the drama had viewers and its main characters experiencing different facets of what it means to fall in love, experience turbulent moments in a relationship, and realize what is best in the end. Will season 2 of the K-drama pick up where the storyline left off?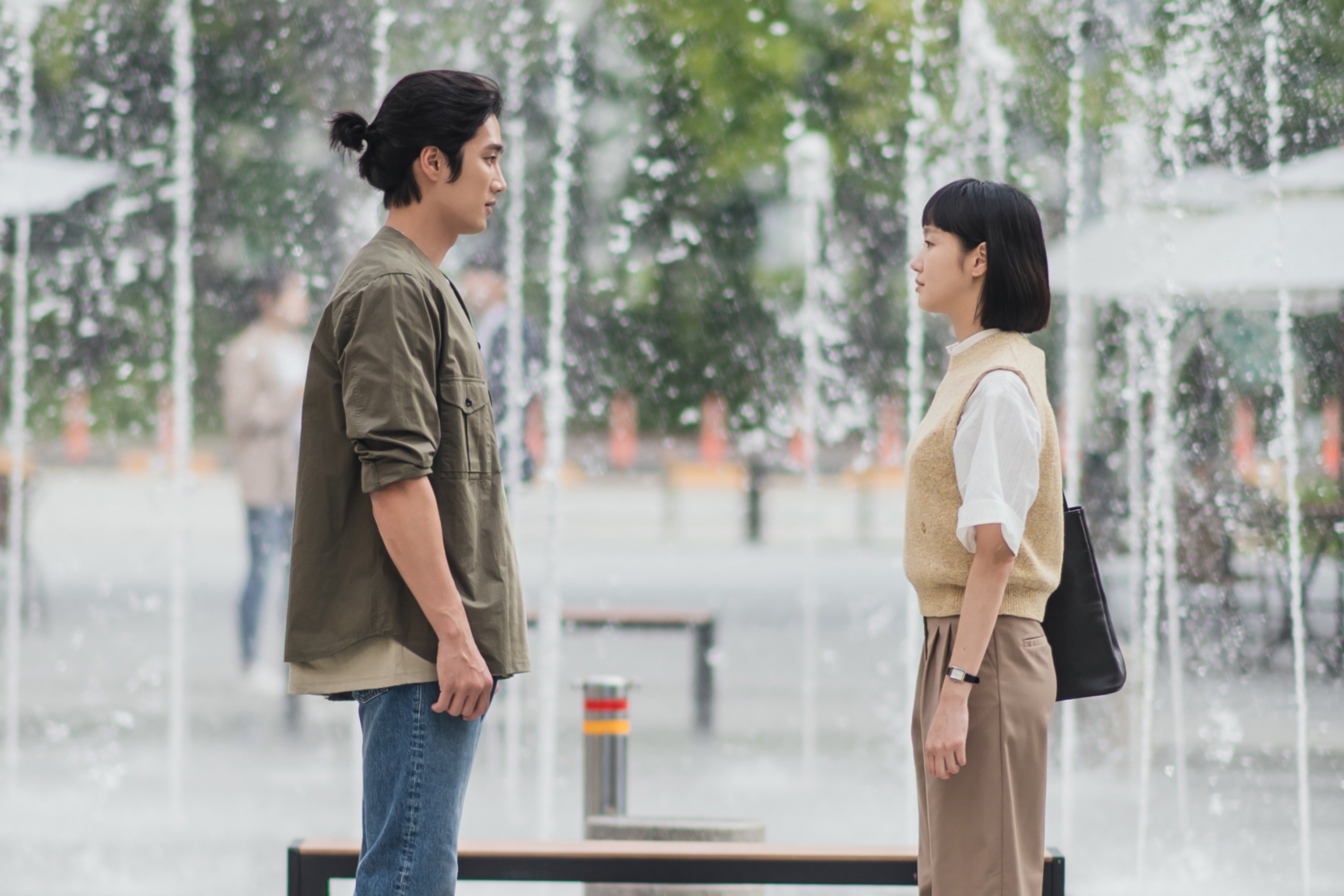 'Yumi's Cells' finale episode ended in heartbreak
It is safe to say that the Viki K-drama rewrote the rules of what is expected from a romance drama. The finale had Kim Yu-mi (Kim Go-eun) and Goo Woong (Ahn Bo-hyun) reevaluate their relationship. In the prior episode, Yu-mi calls for a break as she can no longer understand Woong's inability to be honest with his feelings.
The finale showed the struggle of Yu-mi and Woong missing each other but both coming to the heartbreaking realization. Back at the cafe where they had their first date, they show their breakup cards. The K-drama ends with Woong walking out of Yu-mi's life.
'Yumi's Cells' Season 2 has a lot of storylines to address going foward
K-drama fans can rejoice as Yumi's Cells will get a second season. According to Soompi, the drama's lead actor Kim Go-eun confirms a season 2 will involve new stories for fans to get invested in. "We're diligently filming Season 2 now, so I hope you stay with us for Season 2 as well. Thank you. We'll see you soon!" said Kim.
What is in store for season 2? The K-drama left many open-ended questions on where the characters will go next. Soompi and fans theorize, "There is still the possibility that she (Yu-mi) could work things out with Woong or maybe even find her true love." Yumi's Cells teased fans with two possible side romances for Yu-mi and Woong.
The K-drama introduced Yoo Babi (Jinyoung), an employee in the marketing department. At first, Babi and Yu-mi are both in relationships, but fans soon realize Babi might have feelings for Yu-mi. At one point, he admits to liking someone with "u" in their name. Babi never acts on his possible feelings out of respect for Yu-mi's relationship. Since season 1 ended in a breakup, Yu-mi and Babi might start a romance.
What do K-drama fans hope for in 'Yumi's Cells' Season 2?
Fans of Yumi's Cells are in unanimous agreement that season 2 needs to come quicker. In a Reddit thread, fans felt the breakup was a bit premeditated and that there was still potential for the relationship. Many fans still hope to see Yu-mi grow independently and not rely so heavily on a relationship.
One Reddit user hopes to understand the breakup further as another user comments, "maybe toward the end of S2, if the drama still remains faithful to the webtoon. Also, Yu-mi will also develop. So just sit tight and enjoy the ride."
The Viki and tvN K-drama is based on a popular webtoon by Donggeon Lee. The webtoon's storyline goes much further than the first season and gives away what really happens to Yu-mi and Woong. One Reddit user explains, "I'm holding myself back here from webtoon spoilers because I just want to experience season 2 with fresh eyes. Hope it comes sooner."
Another fan wants to see how Babi's storyline develops and what it means for Yu-mi. Fans theorize Yumi's Cells season 2 will likely involve the animated version of Babi's cells. "How is he always saying the things Yumi wants to hear? What is his prime cell? I'm tempted to read the webtoon to find out, but I realize I liked Season 1 so much because I had very little knowledge about the story and the cells," said one Reddit user.