Why Yvette Nicole Brown Is Defending Her 'Community' Family on a Twitter Thread About Racism
Yvette Nicole Brown played Shirley Bennet on Community for five seasons, and she continues to show her love for the show's cast and crew. Recently, in response to Samantha Ware's claims that Lea Michele made her "life hell" on the set of Glee, Brown revealed that she never faced disrespect like that while working on the set Community.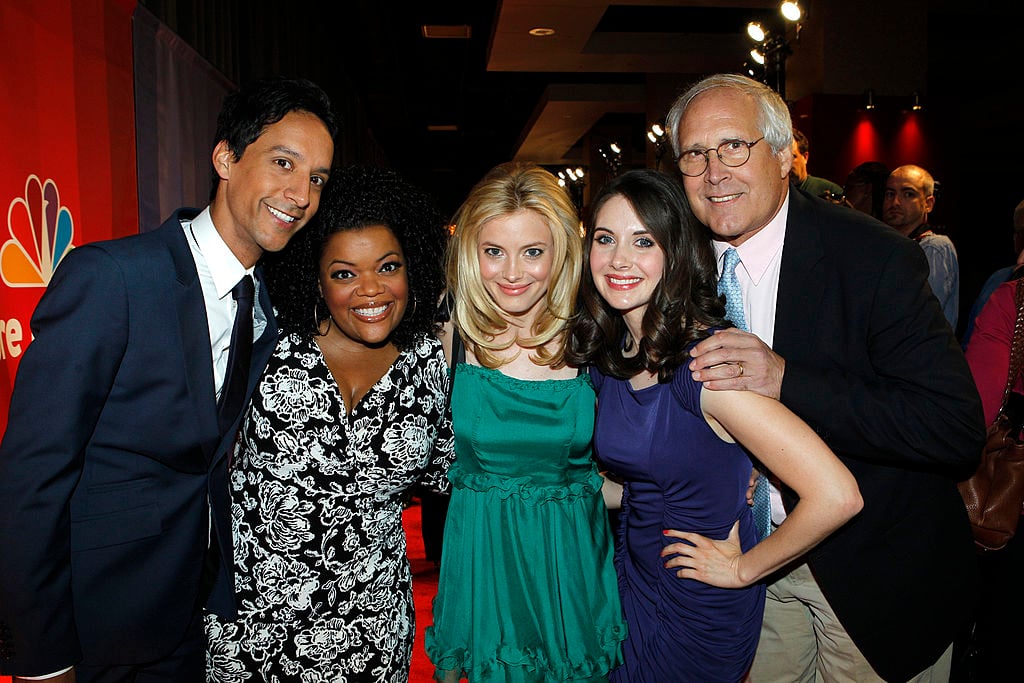 Samantha Ware accuses Lea Michele of disrespecting her on the set of 'Glee'
Actress Samantha Ware and Lea Michele worked together on the sixth season of Glee in 2015. Ware recently took to Twitter to respond to her co-star's comments about social injustice.
"George Floyd did not deserve this," Michele wrote in a May 29 tweet. "This was not an isolated incident and it must end. #BlackLivesMatter."
Michele's tweet was meant to convey solidarity and support for the Black Lives Matter movement. But Ware responded by claiming her co-star made racist comments toward her on the Glee set.
"Lmao, remember when you made my first television gig a living hell?!?!" Ware tweeted in all capital letters. "Cause I'll never forget. I believe you told everyone that if you had the opportunity you would 'sh*t in my wig!' Amongst other traumatic microaggressions, that made me question a career in Hollywood."
Michele has not responded to Ware's allegations yet. But in light of these accusations, HelloFresh ended their partnership with Michele, citing an intolerance of racism and discrimination of any kind.
Yvette Nicole Brown worked with Lea Michele on 'The Mayor'
In 2017, Yvette Nicole Brown worked with Michele on the ABC sitcom, The Mayor. In the series, Brown played Dina Rose, the mother of Brandon Michael Hall's character, Mayor Courtney Rose. Michele was cast in the role of the mayor's chief of staff, Valentina Barella.
The series was canceled after just one season, due to low ratings. But it was the first and last time Brown and Michele worked together.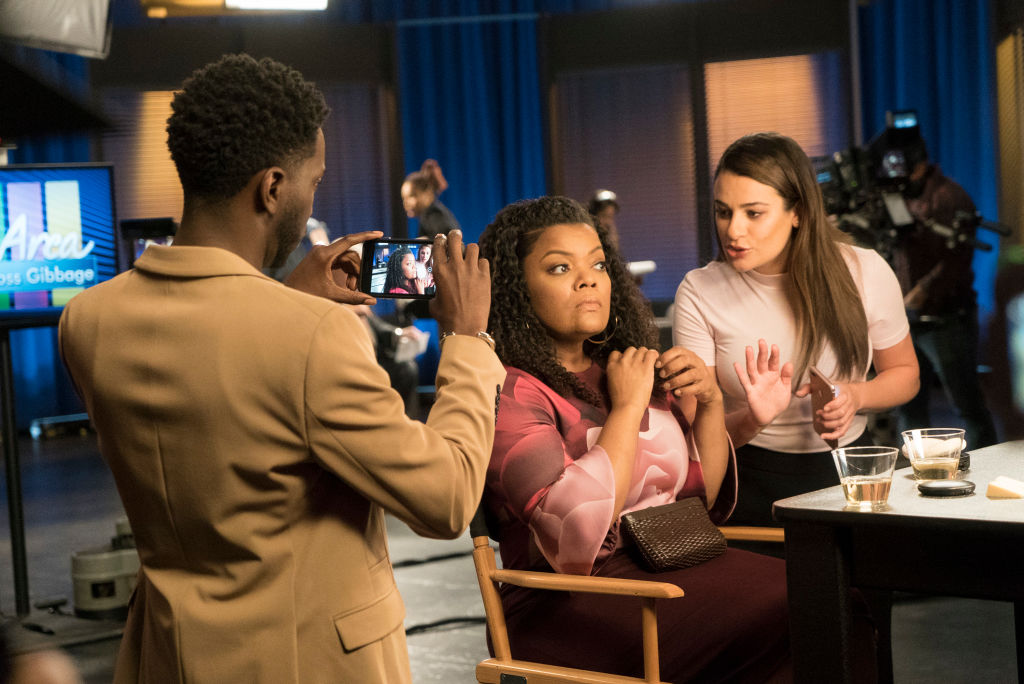 RELATED: Why 'Captain Marvel' Star Brie Larson 'Loved' Being on 'Community'
Yvette Nicole Brown says she never faced an experience like that on 'Community'
They worked on the same show for over a year, but Brown has never accused Michele of any wrongdoing. However, when Ware tweeted about her experience with Michele, Brown was supportive, writing, "I felt every one of those capital letters."
After seeing Brown's comments, other Twitter users chimed in to ask the actress about her own experiences. "Please don't tell me this happened on Community too," one user tweeted. But Brown was quick to defend her Community family.
"What? Someone threatening to take a dump in my wig?" Brown replied to the tweet, with the hashtag #CrewIsLife. "Naw, that never happened on Community. That would never happen on Community. We were and are a family who love and support each other to this day. Our crew were amazing too."
Brown also clarified that her crew on the set of her Nickelodeon show, Drake & Josh was just as great. "#CrewIsLife is a phrase of respect and love I use for EVERY crew I've been blessed to work with," she wrote on the Twitter thread. "So yes, on Drake and Josh and Community too."
On the thread, on which one person questioned the importance of extras on set, Brown dove into to stand up for everyone involved in making a show. She told the twitter user (whose tweet has been since deleted) that the world needs less of this dismissive energy.
"EVERY person on a set matters," Brown tweeted in her reply. "EVERY person on a set deserves respect. And it is the RESPONSIBILITY of every series regular to make EVERY person who visits their home feel welcome. This dismissive attitude is what's wrong in Hollywood AND the world."