Zac Efron on Getting His 'Baywatch' Body: 'I Don't Ever Want to Be in That Good of Shape Again'
Actor Zac Efron has been known to show his body off from time to time. Beginning early in his career, fans young and old couldn't help but notice when he took his shirt off for a variety of different roles. But one stands out: the film adaptation Baywatch. Here's why you shouldn't expect to see him in that kind of shape any time soon.
Zac Efron is known for many big roles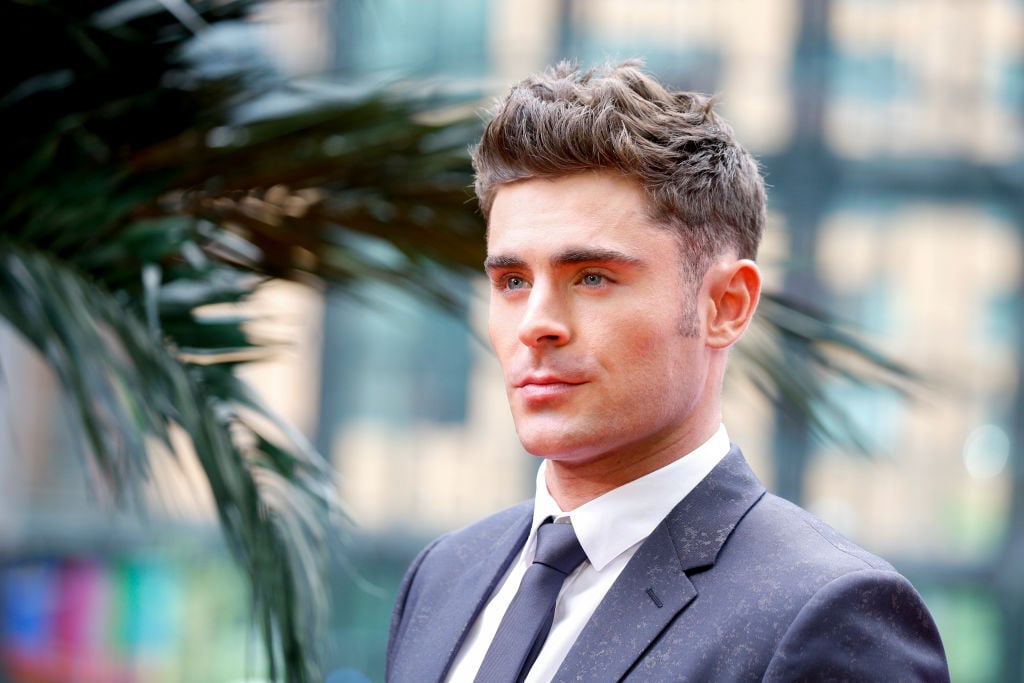 Efron became famous for his role in the High School Musical franchise. He moved from PG territory to PG-13 and began to display his physique in films like 17 Again, Charlie St. Cloud, and The Lucky One. As he made a name for himself in Hollywood, his abs were along for the ride.
As he moved away from romantic films and into straight-up comedies, Efron shirtless in at least one scene seemed to be a requirement. Neighbors, Dirty Grandpa, and Mike and Dave Need Wedding Dates all featured him stripping down. By this point, it got meta: While winning the MTV Movie Award for Best Shirtless Performance in That Awkward Moment, he was forced to reveal the goods. (He won the award again the next year, too).
He got in incredible shape for 'Baywatch'
When it came to preparing for Baywatch, he took things to a whole other level. In an interview with Men's Journal at the time, he said he was the "physically strongest" he'd ever been. He worked out constantly, many times twice a day, and was on a very strict diet.
And it paid off. While Baywatch wasn't exactly critically acclaimed, it did fairly well at the box office. Those who went to see it may not have been in love with the plot, but they definitely weren't complaining about Efron's body.
Working out is a passion of Efron's
It's not hard to see that the man cares about staying in shape. Efron even has a YouTube series, Gym Time, where he works out with celebrities, athletes, and more. In a recent interview with Sean Evans for Hot Ones, he spoke about how he admires those who work their hardest and push the limits.
"For me, athletes are like movie stars. When I get to meet or hang out with somebody who's been [an] inspiration to me…that's really fun. And if they want to train with me? Unreal. I'm getting to peak behind the curtain [and] sort of just have fun with them and see them in their element. Because that's all they do! They train. And some of them are savage," Efron finished.
Why he won't be getting into 'Baywatch' shape again
Speaking about the film in which he got into the best shape, Efron said, "I realized when I was done with [Baywatch] I don't ever want to be in that good of shape again. Really. It was so hard. You're working with almost no wiggle room. You've got things like water under your skin that you're worrying about. Making your six pack into a four pack — sh*t like that… it's just stupid. It's just not real."
The actor continued, explaining that he was "happy it worked" he "got through it," adding, "I may do it again if it was something worthwhile. But we'll wait till it gets to that." For now, Efron's got another focus: "Take care of your heart, take care of your brain." After all, the perfect abs aren't the be-all and end-all for having a successful career and living a great life.