Zac Efron Critiques His 'High School Musical' Performance: 'I Didn't Know How to Dance'
Zac Efron is fresh off the premiere of the Netflix film, Extremely Wicked, Shockingly Evil and Vile, in which he plays serial killer Ted Bundy. On the heels of his newest film, Efron discussed the movie that launched his career, High School Musical.

'High School Musical' launched Efron's acting career

Efron's big break came in 2006 when he landed the lead role in Disney Channel's movie, High School Musical, playing Troy Bolton. Efron, then a teenager, starred in the film opposite Vanessa Hudgens. The two played high school students who met on a ski trip and then ended up attending the same high school.

Efron danced, sang, and dribbled his way through High School Musical. Efron's character, Troy Bolton, played basketball and led his high school's basketball team to many wins which ended in song and dance.  

The movie proved to be one of the most successful releases for the Disney Chanel and the movie quickly became a franchise. High School Musical 2 and High School Musial 3: Senior Year followed. The High School Musical franchise created a cultural phenomenon for Disney Channel viewers at the time. Efron reportedly earned $4 million for playing Bolton in the franchise's third installment.

He 'didn't know how to dance' in the movies

In a recent interview with BBC Radio 1, Efron took a walk down memory lane. The now 31-year-old actor spoke about High School Musical.
"I didn't know how to dance during those High School Musical movies," Efron said. " I was just a kid, like, from the street. An actor scraping by in a one-bedroom studio apartment. I think I was going to film school when I booked that," he added.

Efron on 'High School Musical' cast: 'We were just friends doing what we love'

When BBC Radio 1's Ali Plumb, a film critic, asked Efron what the High School Musical franchise meant to him, the teen heartthrob turned leading man didn't hold back.
"It's hard to compare them to, to anything," Efron told Plumb. "We were so happy. We were just friends doing what we love and I believe that's what was my affirmation that, "If it's this much fun and people like it that much, they must be providing them some sort of service.'"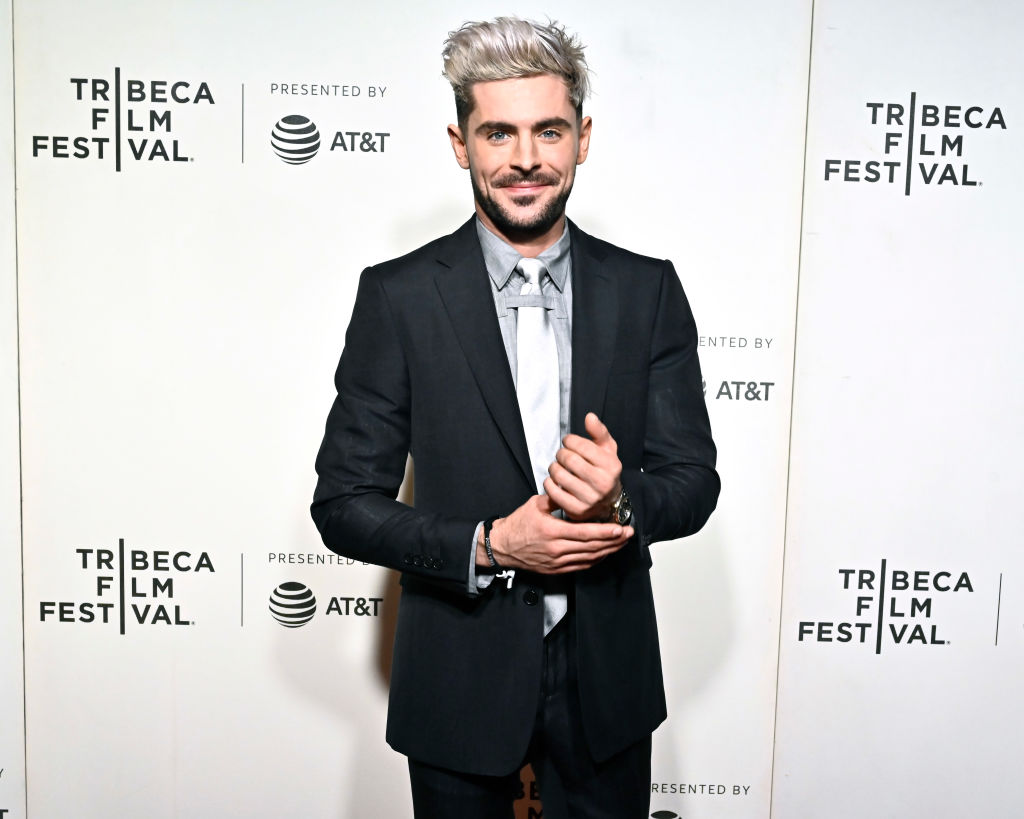 Filming the High School Musical movies, for Efron was like, "the first time you fall into a rhythm with something where you really can just be yourself and you're immersed with people you love."
Efron called the cast "incredible" and said just how special the experience was for him. "There will never be another experience like that for me," he said. "I'm happy I had it so young."

What's next for Zac Efron?
Efron doesn't show signs of slowing down. He's got three projects in the works, according to his IMDb page.
Efron is playing the voice of Fred Jones in the animated film, Scoob, based on the Scooby-Doo cartoon. He's also returning to TV in the series, Human Discoveries, about friends living at the dawn of human civilization. He's been cast in the film, Blood Moon, about a woman who breaks out of a mental institution and attempts to make it on her own in New Orleans. Co-stars on the film are Kate Hudson and Craig Robinson.