Zac Efron Is Reportedly Back Together With This Former Flame—and No, It's Not Vanessa Hudgens
The saying "when one door closes, another one opens" definitely reigns true for Zac Efron.
The actor has officially rekindled the flame with one of his exes after just calling it quits from his girlfriend of less than a year, Sarah Bro.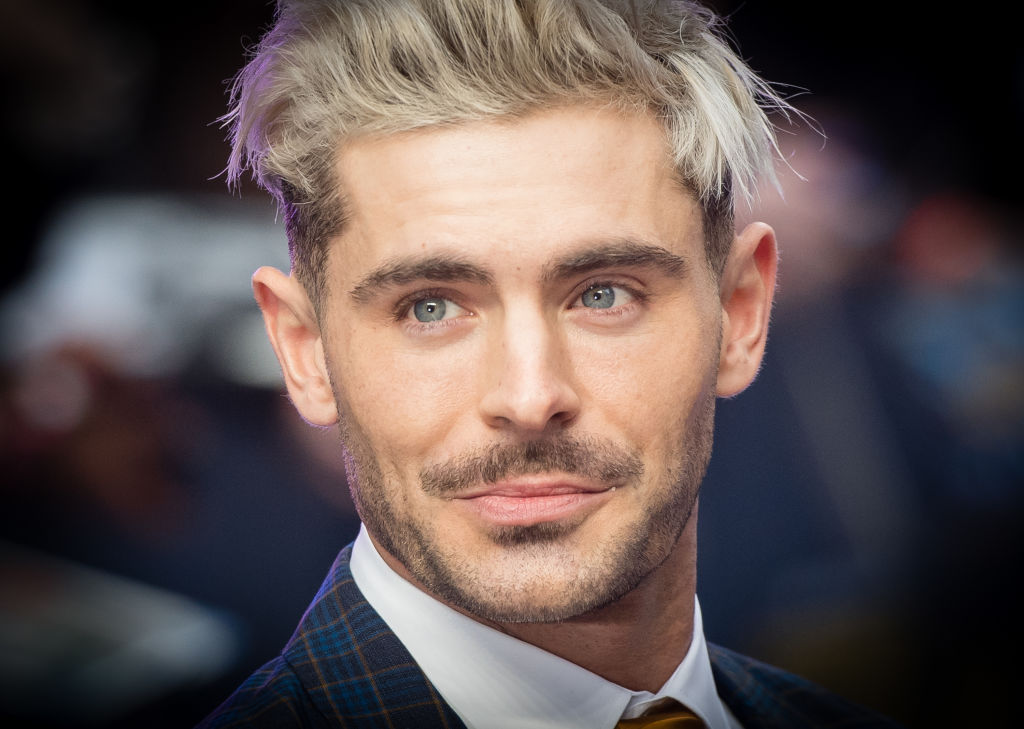 Though that relationship didn't work out, Efron is now seeing where things go with this former love and before you ask, no, it's not Vanessa Hudgens.
Efron has rekindled the flame with his former 'Neighbors' co-star
Efron and his girlfriend of less than a year have unfortunately broken up, but it didn't take long for the actor to move on with someone else.
According to Us Weekly, the High School Musical alum is back together with actress Halston Sage, who he briefly dated back in 2014.
A source tells the outlet that Efron and Sage "are in a serious relationship and in love." The insider also revealed that the pair recently "spent the holidays together, with part of that time in Santa Barbara."
Efron and Sage were first romantically linked back in April 2014, the same year they starred together in the comedic film, Neighbors.
At the time, sources reported that Efron was "really good" to the actress and the two dated for about three months until the Baywatch star revealed that he was single in July of that year.
More than five years later, the former flames linked back up again and it sounds like they're serious about making their relationship work this time around.
Efron and Bro are donezo
While we're happy Efron and Sage are giving their relationship a second try, it really seemed like he and Bro were going to last a lot longer than they did.
In March 2019, sources confirmed that the pair were dating, just two months after they initially sparked romance rumors.
Before becoming an item, Efron and the Olympic swimmer were spotted on multiple occasions together and heavily sparked dating speculations when they were seen attending the Ultimate Fighting Championship match in Las Vegas.
Sources told Us Weekly at the time that the pair "looked like they were having a great time" while sitting ringside but made a point to mention that they were "not overly publicly affectionate" toward one another.
Though it's understandable that not all couples like to be all lovey-dovey with each other, Efron also didn't follow Bro on Instagram, which raised a few questions.
While it remains unclear why exactly the pair called it quits, sources report that their "relationship just wasn't working out."
"She came back to L.A., and it never got going again," the insider added.
News of Efron's ended and rekindled relationships comes a week after fans started shipping him and ex-girlfriend, Vanessa Hudgens, again following her split from Austin Butler.
Though many were heartbroken that Hudgens and Butler called it quits after nine years of dating, many started sharing their desire for the actress and Efron to reconcile, despite breaking up back in 2010.
"Is Zac Efron's chance to revive Zanessa," one user tweeted. While someone else shared: "Zac Efron on his way to Vanessa Hudgens' house after hearing she's broke up with Austin Butler."
Although fans would have loved to see Hudgens and Efron give love another try, it appears that both are happy in their lives and would much rather move forward than bring up stuff from the past.