Zac Efron Quietly Won an Emmy 15 Years After 'High School Musical'
Zac Efron was one of the biggest Disney stars of the 2000s. While his most famous role for many remains Troy Bolton in the High School Musical series, the actor has gone on to star in great productions since. In fact, one of these roles netted Efron an Emmy nearly two decades after he learned to fake right and break left.
Zac Efron began acting before 'High School Musical'
For many of us, our introduction to Efron was as the star of the East High Wildcats basketball team, Troy. As fun as it is to pretend he sprung fully formed as the lead in High School Musical, the actor had been doing work for a good while before that. A glance at his IMDb proves that.
His first-ever role was in the cult classic series Firefly, where he played a young Simon Tam in a pair of episodes detailing the character's past. He next appeared in an episode of ER, where he played a patient. Efron soon graduated to a recurring gig on Summerland, making his way to main cast member status for the second (and final) season.
Zac Efron won an Emmy for recent travel series
While Efron did win awards for his performances in the HSM trilogy, it was far from his peak. He's continued to act, giving several stellar performances over his adult career. But one of his most recent award wins came from simply acting like himself.
Down to Earth with Zac Efron is the star's docuseries about sustainable and healthy living. Season 1 followed Efron and podcaster Darin Olien as they traveled to different locations worldwide. On their journeys, they learn about wellness and health, with topics ranging from green energy to the wonders of sparkling water.
The series was a big hit for the star. A second season premieres later in 2022. That critical acclaim eventually resulted in an appearance at the Daytime Emmy Awards. Nominated in two categories, the series (and, specifically, Efron) won the Emmy for Outstanding Daytime Program Host.
Other awards he's won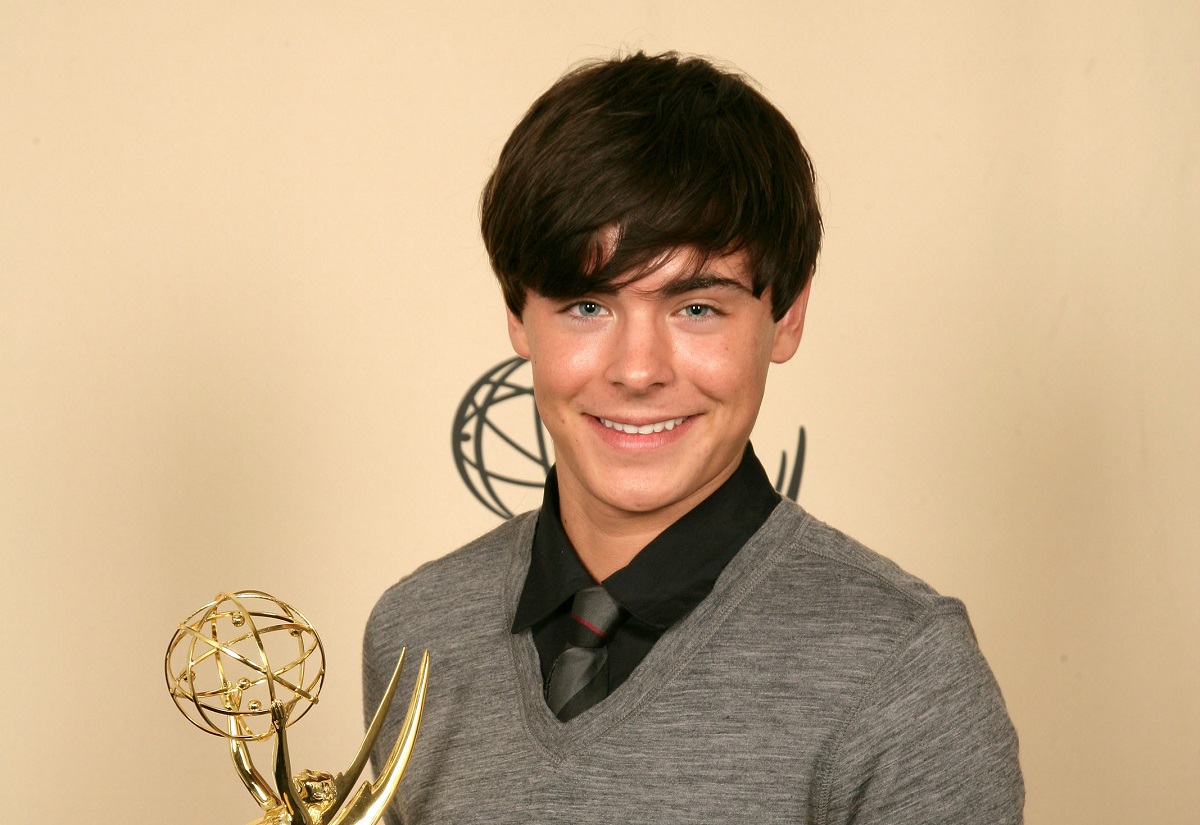 Though his Emmy is likely the most prestigious award of Zac Efron's career so far, he's landed other honors. In fact, he's been nominated for close to 70 accolades over the years, winning a decent number of them.
As mentioned, he and various other HSM cast members were awarded for their work in the trilogy. Actually, Efron technically took home his first Emmy in 2006, when he and the cast won a Creative Arts Emmy for Outstanding Children's Program for the first flick. A year earlier, he landed the Best Breakthrough Performance award for his role in the Hairspray movie musical adaptation. He also scored the title of Fave Movie Star at the Nickelodeon Australian Kids' Choice Awards for his turn in 2009's 17 Again.
All in all, Efron's career still has a ways to go. There's no telling where he'll end up next. If you ask him, though, he might like it to be the Marvel Cinematic Universe.
RELATED: 'High School Musical Wildcats Rejoice: Zac Efron Says of Reboot, 'I Hope It Happens'