Zac Efron Reveals What He Really Thinks of Ted Bundy
Zac Efron's highly anticipated Netflix movie, Extremely Wicked, Shockingly Evil and Vile is set to premiere on Netflix this Friday, May 3rd. The biopic offers a unique spin on Ted Bundy's life as it's told through the eyes of his long-time girlfriend, Liz Kloepefer (Lily Collins).

Based on Kloepefer's memoir, The Phantom Prince: My Life with Ted Bundy, the Netflix movie follows her relationship with the famed criminal responsible for killing at least 30 women in the 1970s, including her struggles to believe he was capable of such heinous crimes.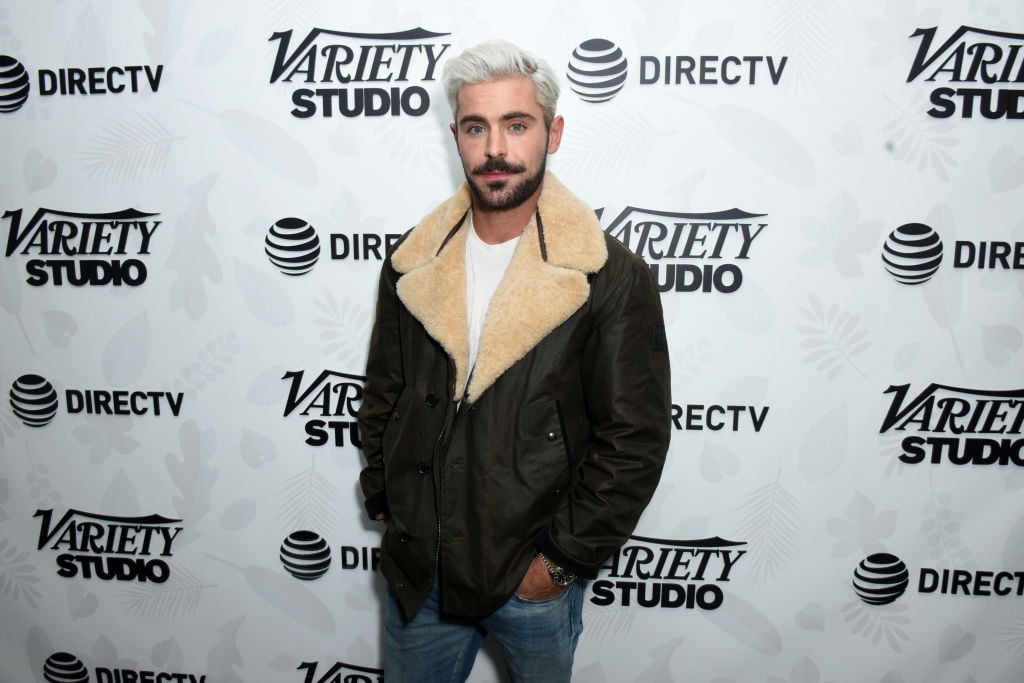 Critics say 'Extremely Wicked, Shockingly Evil and Vile' romanticizes Ted Bundy

Due to the unique angle, some critics claim the film romanticizes one of the most vicious serial killers in history. But, Zac Efron begs to differ. "I wasn't interested in playing a serial killer. I'm not in the business of glamorizing such a horrendous person or his acts," the acclaimed actor told Metro. "But there is something unique about the way going into the psyche of Ted and his longtime girlfriend, Liz. Its a different perspective and not your run-of-the-mill serial killer, cliché, body count gets higher and higher and 'oh the guy you always knew did it' [film]. It was what it was like to be there on the day," he added.

Zac Efron's mental health suffered while preparing for the role

Despite what the critics say about the story's approach to the infamous serial killer, Zac Efron has received much praise for his portrayal of the murderer. The praise has come with much appreciation after Efron admits to having struggled with his own mental health while filming Extremely Wicked, Shockingly Evil and Vile.

While chatting with Metro, the actor remarked how tapping into the mind of Ted Bundy really impacted his own well-being. "That was put to the test for this one," he remarked when asked about how he dealt with the mental effects of playing such a horrific character. "I've never played a role in which I have to separate myself. It was almost impossible," he added. "I would like to say I did that successfully, but I couldn't."

Adding more insight into what it was like to play the infamous killer, Efron told Movie Web, "You have to be careful for your own emotions, your own safety. This is a movie that I didn't go too method, I was able to compartmentalize myself and leave him on set, in the jail cell — most days."

What Zac Efron really thinks of Ted Bundy

Although he claims he never once romanticized Ted Bundy, Efron does admit what he really thinks of Ted Bundy and how interesting it was for him to explore this role. "The most exciting thing for me was being able to sort of lend that Ted Bundy charisma to the part. I hope that's what comes across most," the star told E! News at Sundance 2019.

He then went on to discuss how Bundy was "the first mass manipulator of the world" with his charm, intellect, and good looks. "People that watched the trial, that were with him in prison, on his defense team, anybody who knew him growing up, they never had bad things to say about the guy. Not a single person," he noted. "And all the way to the very end of his trial when he was finally found guilty, a lot of people still didn't believe it … it's kinda crazy," he added.

Check out The Cheat Sheet on Facebook!