Zac Efron On What's It's Really Like Working With Zendaya
Zendaya is having a great year. The actress has fully shed her Disney persona and moved on to more adult projects. Her new movie, Spider-Man: Far From Home, is set to release in theaters in just a few short weeks, and with a $160 million dollar budget, it is slated to perform extremely well. In addition to her upcoming film, Zendaya nabbed the lead role of Rue on the new HBO series, Euphoria, which is being very well-received. But what's it really like to work with this superstar? Zac Efron, a former co-star of Zendaya's, weighs in on what it's like to share a set with this 22-year-old actress.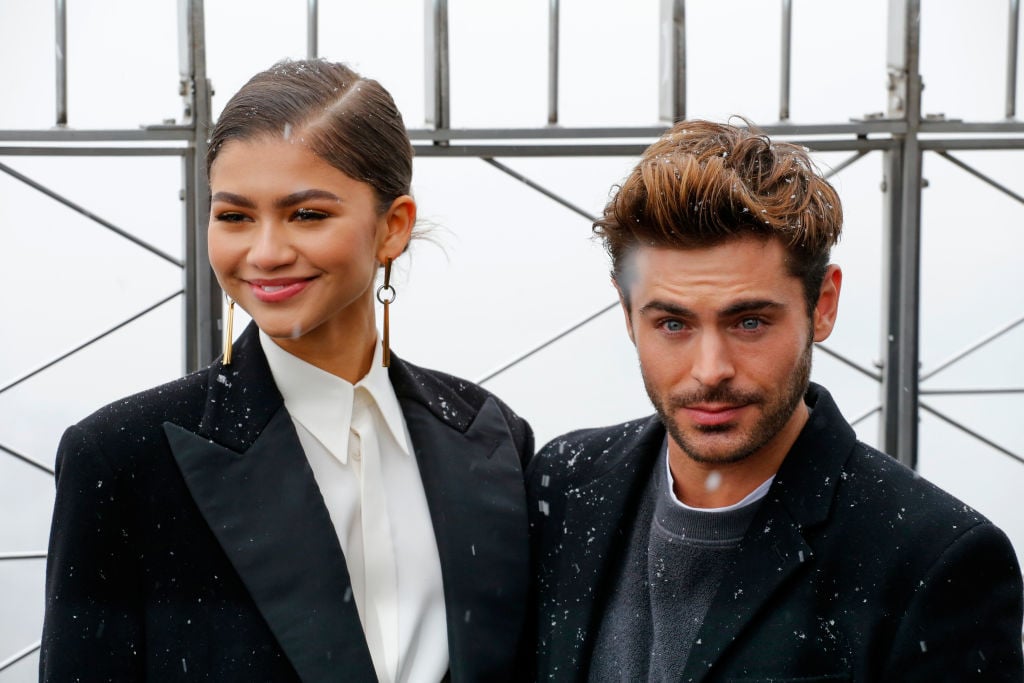 It's clear that Efron and Zendaya share a friendship off-screen. The two have been known to post goofy pictures of one another, and wish each other a happy birthday on their respective Instagram pages. But what is Zendaya really like in a professional capacity? In a recent interview with BBC Radio 1, Efron opened up about what it was like to work with Zendaya on their film The Greatest Showman and create the dance for "Rewrite The Stars."
The Greatest Showman
"Zendaya, what a partner. We came up with that dance the day after being told that we'd have like maybe a week to shoot it that we had one day. And so we shot our hearts our for one day and sent the footage in and they gave us an extra week to shoot it 'cause it was good enough" Efron reflected on their stunningly beautiful scene together.
But super tight deadlines were just part of the challenge of the scene he filmed with Zendaya. Efron also admits that they had an extremely low budget, which meant that they had to perform a lot of stunts themselves. This took loads of determination and grit, and Efron expressed his awe for Zendaya's ability to persevere.
Musicals vs. action films
"But it was hard. It's hard to make a musical these days. It's a shame. If you want to make…and I love Deadpool so don't get me wrong. But, you can make Deadpools all day and with lots of money for that CGI hand to fly off the man's body when the sword comes. But we had to actually really do trapeze. We did ropework for hours" Efron reflected on the challenges that come along with making a musical these days.
Slow start
In fact, though The Greatest Showman ended up being a huge success (it was the number one film in the UK for a whole year), it certainly did not start out that way. When the movie first came out, it completely bombed. "It had one of the lowest opening weekends ever. Nobody came to see it. Everyone was very hesitant to see it. We overcame a lot of roadblocks" Efron admits. Luckily, that completely changed after Fox decided to back the film.
Complete 180
It's great to know that the film has such a massive turn around. It's also inspiring to hear about all the effort that Efron and Zendaya put forth to make their scene come to life. We'd honestly expect nothing more from the pair as they are known for their tremendous work ethic. We can't wait to see new projects from both of these talented actors.