Zac Efron's 'High School Musical' Almost Cost Him 'Firestarter'
Zac Efron had his claim to fame by starring in the popular High School Musical films. Since then, however, the star has featured in a variety of films to become a more seasoned actor. But his time on Musical raised temporary doubts in Efron's Firestarter director about his viability for the movie.
Zac Efron wishes he could beat up his teenage self in 'High School Musical'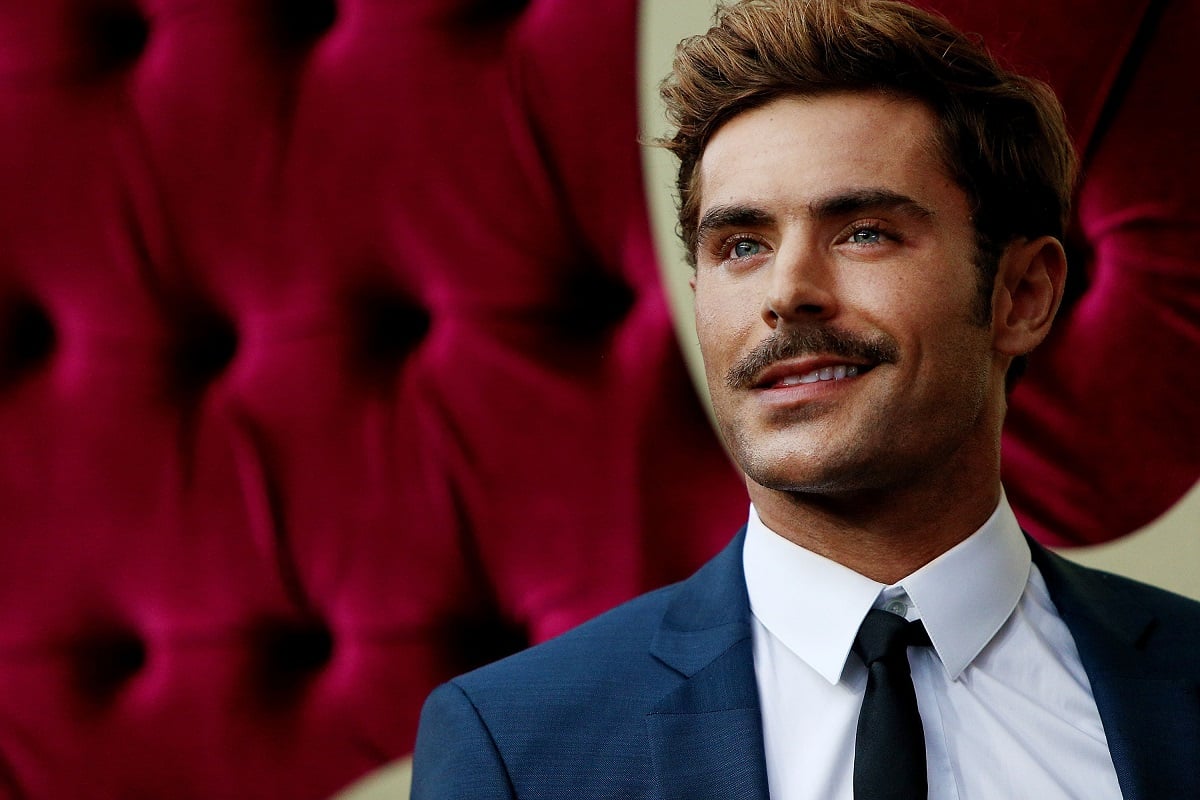 Efron doesn't always look back at his time during his High School Musical era with fond memories. So much so, if he could, he'd go back in time and beat up his teenage self.
"I step back and look at myself and I still want to kick that guy's ass sometimes," he once told Men's Fitness. "Like, f*** that guy. He's done some kind of cool things with some cool people, he did that one thing [Neighbours] that was funny, but I mean he's still just that f****** kid from High School Musical."
Efron felt that after starring in High School Musical and other films like it he'd cultivated a certain image. Because of this image, some in the industry had certain preconceived notions about him. One of those stars was Efron's Neighbors co-star Seth Rogen.
"For sure, I assumed he'd be a guy I wouldn't like very much," Rogen admitted. "But he was very self-effacing and self-deprecating, and I remember really liking him. He won me over."
The Baywatch star was well aware of these opinions about him and hoped to change them.
"I know that's how people think, and it's in the back of my mind all the time," Efron said. "I ultimately want that person to want to see me in another interesting role. And that can only come with time, respect, and making decisions that are hard."
Zac Efron reveals 'High School Musical' almost cost him 'Firestarter'
It seems that even years after High School Musical, those preconceived notions may still exist for some. Efron has recently starred in the film adaptation of author Stephen King's Firestarter directed by Keith Thomas. But Thomas confided that before he met Efron for the role, Efron's High School Musical days came to mind first.
"As for Zac … immediately I thought of the teen idol thing, though I'd seen him in the Ted Bundy film and some other roles," he once told Total Film (via Yahoo).
But much like he did with Rogen years earlier, he would also win over Thomas.
"But when I first met with him … you know, he's in his mid-30s, and was very keen to do something different; to do a genre he'd never been in before; and to portray a father," he said.
Zac Efron wouldn't mind doing a 'High School Musical' Reunion
Efron may have moved on from the franchise, but he shared he wouldn't mind returning for a reunion given the opportunity. The Hairspray actor shared his thoughts about the possibility on E! News' Daily Pop.
"My heart's still there, so that would be incredible. I hope it happens," Efron said. "And I think everybody would love to get involved. I'll try to keep them moving in the right direction."
RELATED: What is Zac Efron's Net Worth?