'Project Runway': The Real Reason Zac Posen Abruptly Shut Down His Fashion Label
The fashion world was stunned Friday, November 1, 2019, when prolific designer Zac Posen announced he was shuttering his renowned fashion label. Not only is Zac Posen closing its doors but House of Z and the diffusion line Z Spoke are also fading into the fashion archives.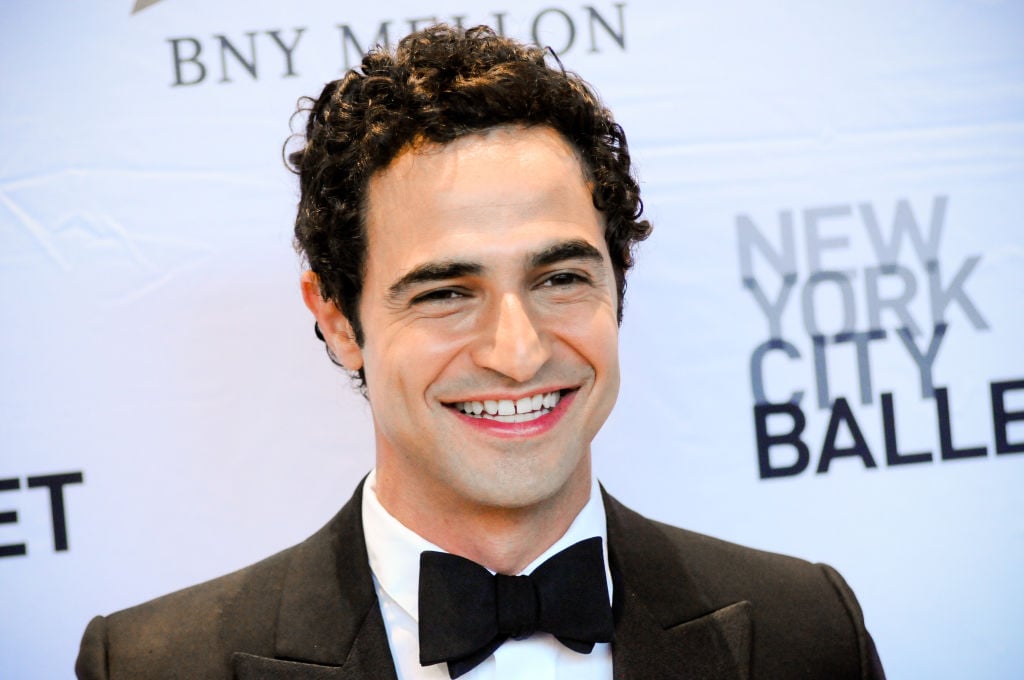 As much as the fashion world, celebrities and fans of Posen's work were sadden — the designer was heartbroken to share the news with the world. After all–Posen first debuted his line almost 20 years ago.
During an interview with WWD, he explained that the announcement was "horrible," "pretty intense," and "surreal." Though Posen just debuted a stellar show at New York Fashion Week, he revealed that the Spring 2020 line won't be shipped. Here's what we know about the closing of the iconic fashion brand.
Zac Posen and his partners made the decision to close his fashion label
During his painful discussion with WWD — Posen revealed that the company was in the midst of a sale that fell through. He explained,
We had to close up House of Z, Z-Spoke, the whole company. The board made a difficult decision. We were in a sale process and we ran out of time. There was a board vote. We had to make the call. My partners and I tried everything possible within our means to find solutions to keep it going. I have been trying to find the right strategic partners at this tough time in retail and in the industry. The clock ran out.
Why did the sale of Zac Posen fall through?
For more than 15 years, Ron Burkle's investment firm Yucaipa Cos. has owned a major stake in the brand. In April, Yucaipa announced they were looking to sell. Unfortunately, it's a tough time for retail and fashion. A buyer was never found. Posen explained, "I've been trying to not have this happen for a month. We found out this morning there was not [a solution. [Yucaipa and Burkle], have been very supportive and it's important for me to be respectful of a very, very tough decision. I gave it all I could."
All 60 of Posen's employees have been let go. Also, all production and operations have ceased and the Zac Posen website no longer exists. Posen shared a photo of his team on Instagram with a caption that said, "I want to express my appreciation to our extraordinary team and for all those who have stood by me and the brand."
Many celebrities have reacted to Zac Posen closing its doors
Posen has designed stellar looks for everyone from Princess Eugenie to Sarah Jessica Parker, Claire Danes, Michelle Obama, Amal Clooney, and Katie Holmes. Thankfully, celebs are reaching out to him now during this trying time.
Fellow designer. Christian Siriano reacted to the troubling news with a beautiful Instagram post that said, "With so much happening in fashion right now I'm sending my support to others in this business who have lost their way and you know who you are. I hope we all can find the right balance soon to keep making the world a more beautiful place with our art."
Meanwhile, Will & Grace star Debra Messing wrote, "You are a magic maker. I feel so honored and privileged to have been dressed by you. Your art is exquisite and I can't wait to see your next chapter."
What will Zac Posen do now?
Though this is obviously a gut-wrenching time for the Project Runway alum — Posen's future is bright. "I think I've worked with integrity and care," he told WWD. "Hopefully, I'll have a long career ahead. I need to take a little time to think about my options. I've been focused on my brand for a long time. Now, this is a new stage. I will always have me. I will always have my creativity."