How Zach Braff and Donald Faison's 'Scrubs' Rewatch Podcast Could Change: 'Anything's Possible'
Scrubs stars Zach Braff and Donald Faison entered new territory when they began a rewatch podcast in 2020, titled Fake Doctors, Real Friends. In a similar vein to The Office podcast Office Ladies, the actors discuss one episode per entry. But what happens when they get to the series finale?
Zach Braff and Donald Faison host 'Fake Doctors, Real Friends'
Braff and Faison starred in Scrubs for nearly a decade as doctors J.D. and Turk. The series ended in 2010, and each went on to work on other projects. However, 10 years after the show came to a close, they reunited for a new project: A rewatch podcast, titled Fake Doctor, Real Friends.
The podcast began in March 2020, as the coronavirus (COVID-19) pandemic led to shelter-in-place orders in the U.S. So their timing couldn't have been better. Faison and Braff's twice-weekly episodes quickly became popular amongst Scrubs' many fans as a celebration of the show and their real-life friendship.
They're clearing through the seasons of 'Scrubs'
As there are nine seasons of Scrubs, that's a lot of ground to cover. But they've been clearing through it quickly. On September 29, 2020, they released the Fake Doctors, Real Friends episode centered around the season 3 premiere. "This is going so fast," said Braff. "We're gonna be done with this show too soon."
He continued. "Someone wrote me on my social media saying, 'If you guys keep going at this rate, you'll be done in this many weeks.' And I was like 'Oh sh*t, that's kind of fast.'" With the number of Scrubs episodes remaining, Braff and Faison could reach the finale by early 2022.
Why the podcast could change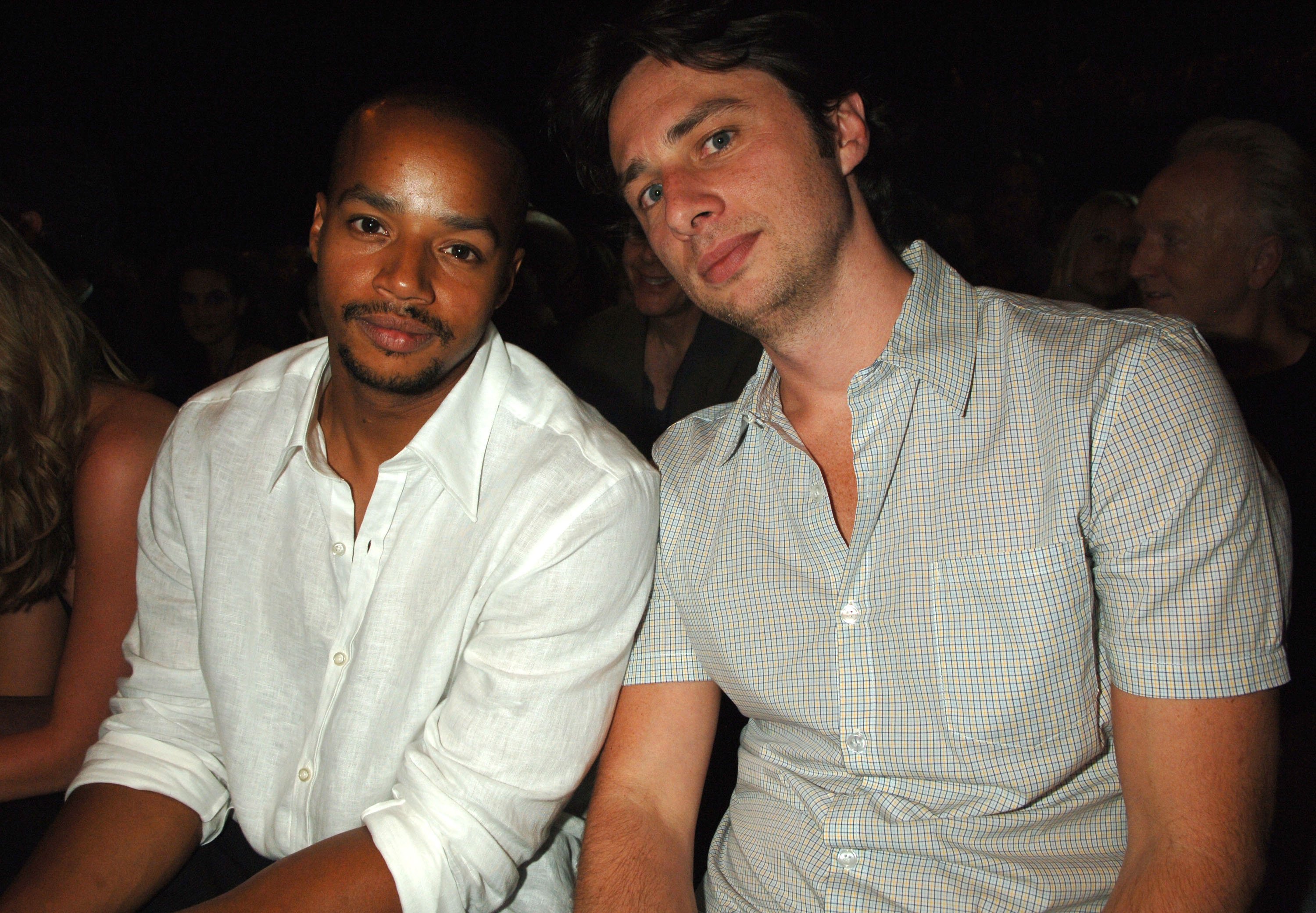 So what will they do then? "We need to think about what we're gonna do when we're done with Scrubs episodes," said Braff. "I think we could keep going with watching movies or picking favorite episodes of TV shows or something." Faison agreed, saying, "I like that idea, that sounds great."
As they continued to discuss possibilities surrounding pop culture topics, Faison noted that the title gives them some flexibility. "Listen, man, anything's possible," he said. "That's the beauty of this podcast. It's called Fake Doctors, Real Friends. It's not necessarily called the Scrubs Rewatch Show."
The 1 thing Faison doesn't want to talk about
Of course, other things could change, too. "What's gonna happen [is] obviously the world is gonna reopen, and we'll be going back to what we do for a living — acting and directing," said Braff. "And maybe we'll slow down and do one [episode] a week instead of two a week. I'm just speculating." 
"This is the tale of two fake doctors who are actually real friends," said Faison. "We could take this on to something else." But there's one area he's not interested in exploring. "Maybe we watch other doctor shows," he said, adding, "I preferably do not want to do that."