It's a Matter of Time Before Zach Brandon Is at the Top of the Billboard Charts
Showbiz Cheat Sheet chatted with singer/songwriter Zach Brandon for an exclusive interview. Here's a peek into our conversation.
Showbiz Cheat Sheet: What inspired you to become an entertainer?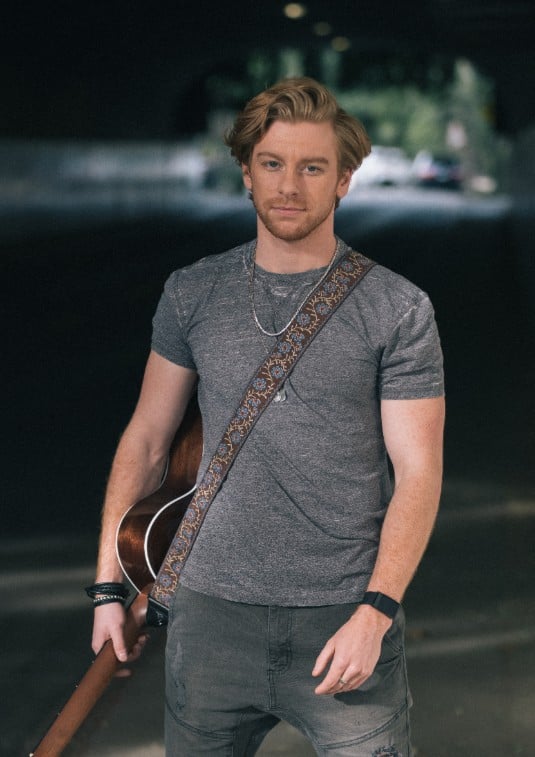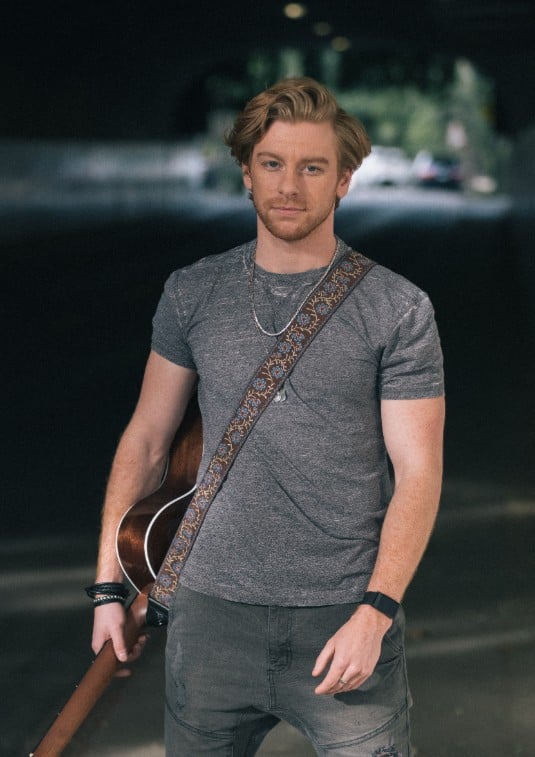 Zach Brandon: Something that is really important to me is having the ability to impact people's lives, and I think that the best way for me to do that is through music. Also, I've always had a "loud" personality, so naturally, it was only a matter of time until I realized that my destiny would land me in entertainment.
CS: How did your music career begin?
ZB: I played piano, drums, and guitar growing up, and I also wrote a lot, but my music career really began in my senior year of college. I started keeping track of the lyrics/music I wrote, and I played some songs for a few friends who encouraged me to try recording a song or two, which I ended up doing. Then I played some live shows, which eventually led me to meeting my eventual music partner-turned-family-members Charlie Midnight and Jan Fairchild.
CS: What is a major roadblock that you encountered while on your professional music journey? How did you overcome it?
ZB: A major roadblock was the feeling that all of the things I was doing to advance my career, like the writing, recording, and gigging, were all shots in the dark. I felt like I had no idea what I was doing, especially because I didn't go to music school. To overcome it, I knew that believing in myself and pushing through the uncertain times was what I needed to do.
CS: Which musical artists inspire you?
ZB: John Mayer, The Eagles, James Taylor, Coldplay, and Harry Styles.
CS: What inspired your debut LP, Sand and Stone?
ZB: From my perspective, I've had a very blessed life, but I have also been through a lot of hardship, and that is exactly what the album is about. It's about the bittersweet terrain of life– about the idea that immense love and deep loss can be next-door neighbors. This is something I think deserves to be addressed in this modern world.
It seems like people are always posting and tweeting and talking about all the amazing things that happen to them, but without the juxtaposition of the bad stuff, how can we appreciate the good times? This album is less about casting my opinion on the matter, and more about acknowledging that the bad things also exist, and that's okay, we need those too.
CS: What is your favorite song on the album?
ZB: "Dear Dad." It was the most emotional for me to write. I can't wait to share it with the world.
CS: What advice do you have for people who want to enter the music industry professionally?
ZB: Have faith in yourself and do what you love to do. If you like writing, write. If you like singing, sing. If you like both, do both. If you like data analytics, do data analytics.
But no matter what you do, do what you love, because the music industry is extremely competitive and requires a lot of hard work, so if you're waking up every morning and doing something because you "have to" instead of because you want to, you will definitely burn out, fast.
CS: What do you hope to accomplish in the next five years?
ZB: My goal in the next five years is to grow my fan base tremendously. The biggest win for me will always be when someone gets in touch with me to tell me that something I did (whether they heard a song, saw me play live, or even watched a funny interview) helped them through a hard time in their lives.
Connecting with and inspiring people through my experiences and my music is what I live for, and growing my fanbase is what will enable me to be in touch with even more people.
CS: Anything to add?
ZB: The coronavirus has put the whole world on hold, which includes live performances. Like I said earlier, performing live and connecting to an audience is a passion of mine, so having to cancel shows, including the Shabang Festival in San Luis Obispo has been a serious adjustment for me.
Although my band and other performers around the world are experiencing the adverse effects of this pandemic, it's important to remember that we are all in this together, and it is of utmost importance that we remain patient and support our healthcare system by following their requests.
Follow Sheiresa @SheiresaNgo