'Zack Snyder's Justice League' Dominated Its First Week of Physical Sales
Whoever said 'the little things count' was right on the money. A few tweaks here, fewer quips there, and Zack Snyder's Justice League visibly transforms the massively underwhelming 2017 DC film into a global phenomenon.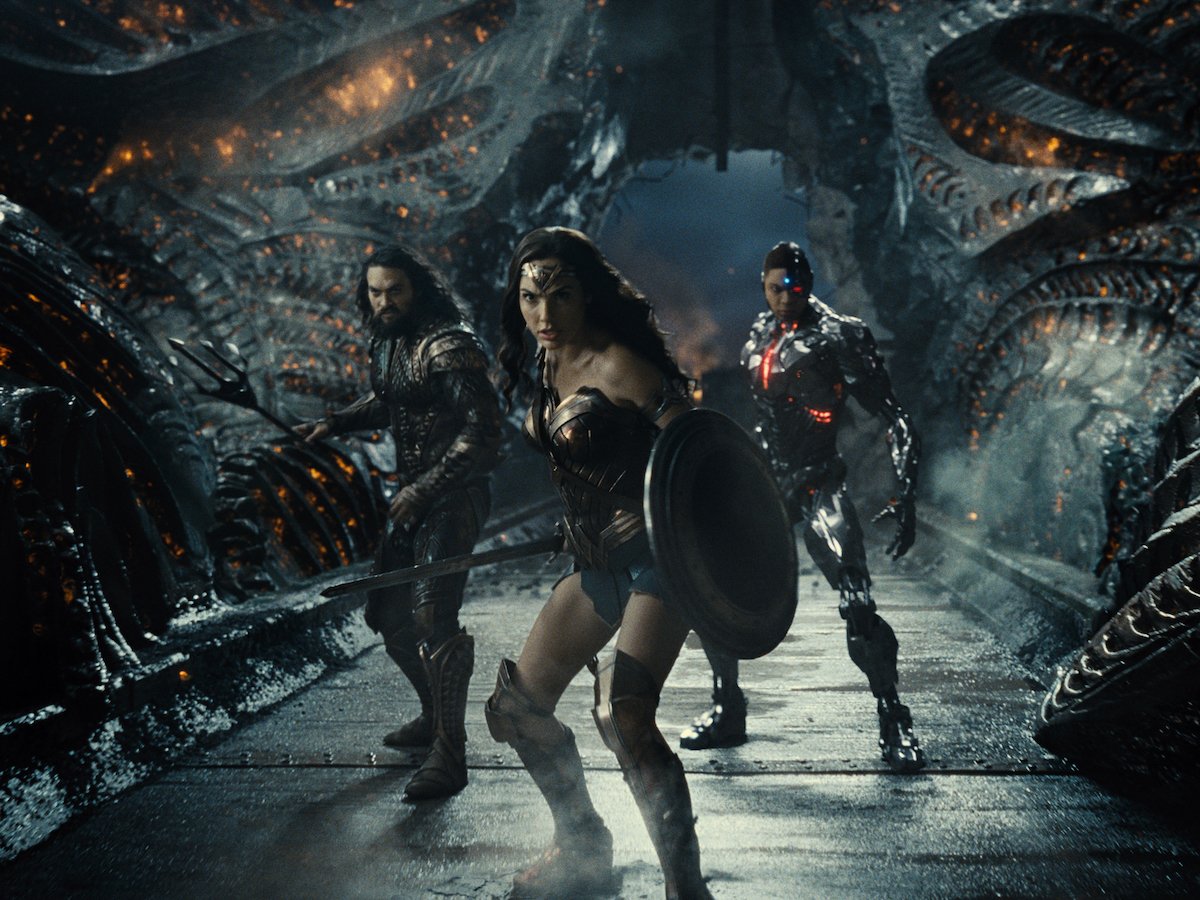 The departure of Zack Snyder from the film's production led to Joss Whedon being brought in to finish the movie. Despite his best intentions, the director of the Avengers couldn't merge Marvel's light-heartedness with DC's cool demeanor.
It was a box office disaster. However, after celebrities and fans united in championing #ReleaseTheSnyderCut, the studio released the second installation on March 18th on HBO Max.   
First week numbers
The four-hour blockbuster that is Zack Snyder's Justice League blew away the disc sales charts for its debut week on video. It outpaced the horror flick, The Conjuring: The Devil Made Me Do It — the week's number two — by an unprecedented five-to-one ratio.
Aside from the single installation, Snyder's boxed set trifecta of The Snyder Cut, Batman v Superman: Dawn of Justice, and Man of Steel also made it into the top 20; it came in at #14. According to a report in Comicbook, Blu-ray formats brought in 75% of The Snyder Cut's debut week's unit sales.
A sizeable 38% of the overall tally can be attributed to the 4K Ultra HD Blu-ray unit sales. The standard Blu-ray editions accounted for 37% of units moved, and 25% was purely DVD sales. You could acquire all three formats from regular brick-and-mortar stores. The product was so popular that some online preorders only arrived after the film was officially released.
Justice League: The Snyder Cut
In this Sci-Fi epic, Bruce Wayne (played by Ben Affleck) joins forces with the Amazonian Diana Prince (Gal Gadot) and moves on to recruit a squad of metahumans to save the world from a threat of global proportions. However, removing our would-be recruits from their own worlds and getting them to face their inner demons is as problematic as it sounds.
However, being his usual will-driven self, Bruce Wayne ensures Superman's (Henry Cavill) sacrifice wasn't for naught by ultimately bringing the league together to fight the threat as one. Pushing back the attentions of the evil god, Darkseid, and his minions, DeSaad and Steppenwolf, requires all the efforts of Batman (Affleck), Aquaman (Jason Momoa), Wonder Woman (Gadot), The Flash (Ezra Miller), and Cyborg (Ray Miller).   
Upcoming DC projects
Let not Marvel's clout distract you from the excellence that is the DC universe. It's a great time to be a fan as there are a lot of titles set to be released in the near future.
After the box-office success of July's The Suicide Squad, we all want a piece of what DC and Warner Bros are cooking. Let's look at some of the titles coming soon and when we ought to expect them. According to Marca, Robert Pattinson's The Batman will be out in the spring of 2022, specifically on March 4th.
In the summer, DC will be set to release DC's League of Super-Pets. This May 20th film will boast a star-studded cast with Dwayne Johnson voicing Superdog. Kevin Hart will star as Ace the Bat-Hound, and John Krasinski, Jameela Jamil, Keanu Reeves, and Natasha Lyonne will also be making appearances.
Dwayne Johnson will again grace your cinemas as Black Adam in the self-titled film. It'll debut on July 29th, 2022, and is directed by the talented Jaume Collet-Serra. Four years past its original release date, fans will finally see The Flash — Flash's solo film. It's worth noting that this movie will be Ben Affleck's DCEU swansong where he'll reprise his role as the Batman one last time.
DC will finally cap off their busy year with Aquaman and the Lost Kingdom on December 16th. Warner Bros knows the value of a good sequel, and given how successful 2018's Aquaman was, this move was inevitable.