Zack Snyder's 'Justice League' to Feature 'A Lot More' of The Flash and His Time-Traveling Abilities
Fans are anxiously waiting to see Zack Snyder's cut of the 2017 DC film, Justice League. The director has hinted at a few of the changes he's made to the movie. And at the Hall of Heroes panel at DC FanDome, Snyder confirmed fans will see much more of the Flash (Ezra Miller) in the Snyder Cut.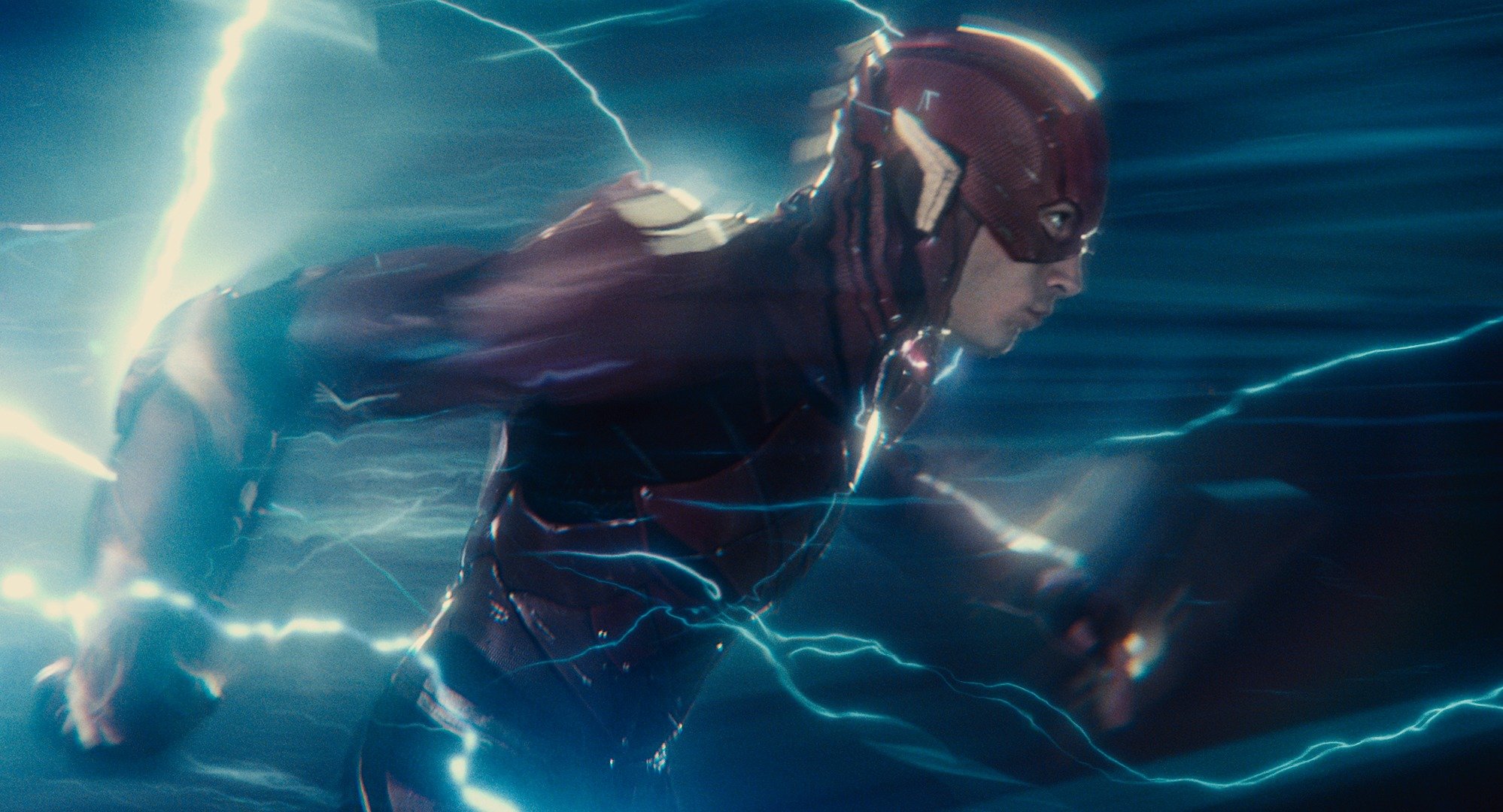 Zack Snyder's 'Justice League' is coming to HBO Max 
After years of waiting, fans are finally going to see the Snyder cut of Justice League in 2021. The movie is slated to release on HBO Max, but an official premiere date has not been announced. However, at his panel for DC FanDome, Snyder did reveal the new version will be a four-part film.
"I should talk for a second about how you guys are going to see the movie, and what format we're going to have it in," he said. "It's going to be in four parts, one hour each. Four hours of Justice League is coming your way."
The director also noted that he's working on a cohesive release for fans who want to watch it like one four-hour movie. And he's also working on distribution for a digital release. 
Snyder revealed a new trailer at DC FanDome
At DC FanDome, Snyder released a new trailer for his cut of Justice League. Set to Leonard Cohen's "Hallelujah," the teaser features shots of Cyborg (Ray Fisher) and Barry Allen's (Ezra Miller) origin stories. And it also gives fans a close-up shot of the film's new villain, Darkseid. 
"I don't' care how many demons he's fought in how many hells," Ben Affleck's Bruce Wayne says to the Justice League team at the end of the trailer. "He's never fought us. Not us united."
The trailer also highlights much more advanced CGI effects, which are particularly noticeable on Steppenwolf's armor. According to Snyder, Warner Bros. invested $20 million for reshoots and production. 
"It will be an entirely new thing," Snyder told the Hollywood Reporter. "Especially talking to those who have seen the released movie, a new experience apart from that movie. You probably saw one-fourth of what I did."
'Justice League' will feature more scenes with The Flash
There has been plenty of speculation about what changes the new version of Justice League will entail. Well according to Snyder, it's definitely going to feature a lot more of Ezra Miller's Flash.
"You're going to see tons more of The Flash," Snyder revealed during the DC FanDome panel. "I have a huge love for the Flash and Ezra miller. I think people are going to see a lot more of the flash, and they're going to see a little bit more of his emotional arc."
"You're going to see something with Flash in this film I don't think that you've ever seen before," he added. "Something that has to do with his abilities. Because you know he's a quantum character and he interacts with time and space, so you might see him do something."