Zara Tindall Says She Felt 'Uncomfortable' at Prince Harry and Meghan Markle's Wedding — Here's Why
Even though all eyes were on Prince Harry and Meghan Markle, now the Duke and Duchess of Sussex, at their royal wedding on May 19, 2018, audiences got a kick out of Zara Tindall's facial expressions caught by cameras that sent the internet into a frenzy. The oldest of Queen Elizabeth II's grandchildren recently opened up about what she was thinking at that moment during the ceremony. 
Who is Zara Tindall?
Born Zara Phillips on May 15, 1981, the royal is Princess Anne's first child with her husband, Captain Mark Phillips. She's now 17th in the line of succession.
Tindall doesn't have a royal title — meaning she has no "Her Royal Highness" before her name — because her mother wanted her to lead a more normal life.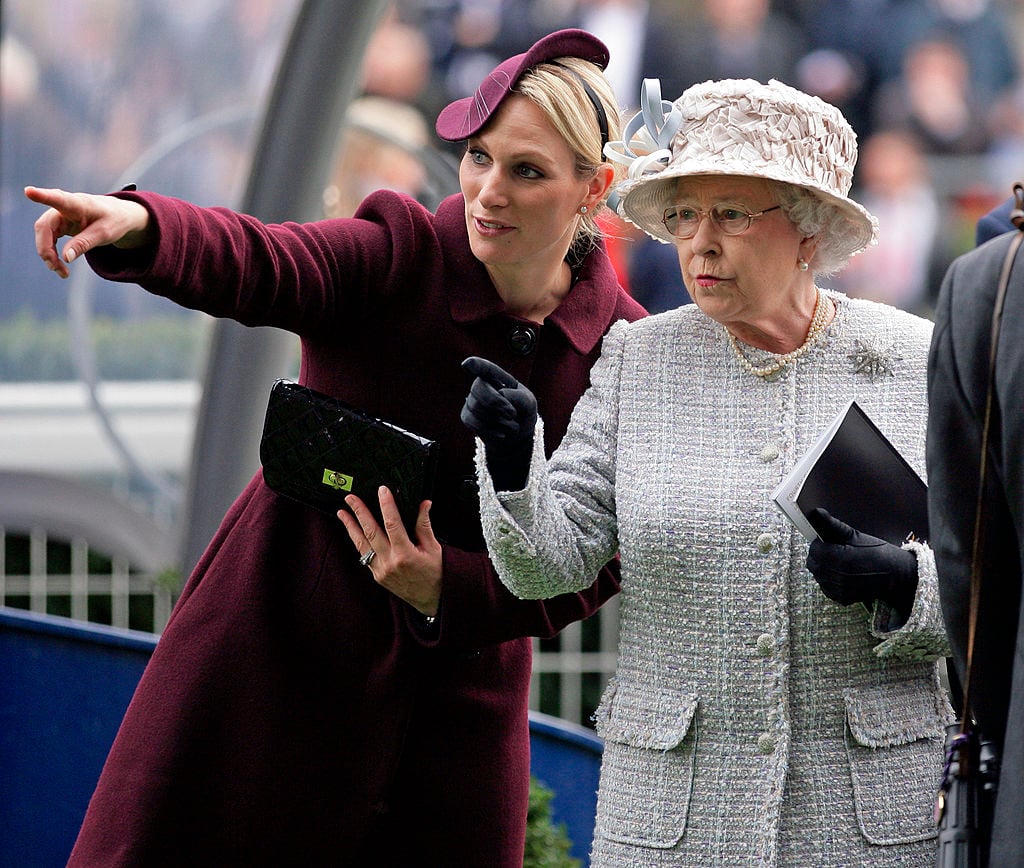 The Duke and Duchess of Sussex decided to forgo a royal title for their son, Archie Harrison Mountbatten-Windsor, too, after Markle and Prince Harry became parents in May 2019. 
Why Zara Tindall felt 'uncomfortable' at Prince Harry and Meghan Markle's wedding
Tindall, very pregnant at the time with her second child, showed off her baby bump at Prince Harry and Meghan Markle's royal wedding last year.
In a recent interview with The Telegraph, Tindall explained what led to the less-than-thrilled look on her face.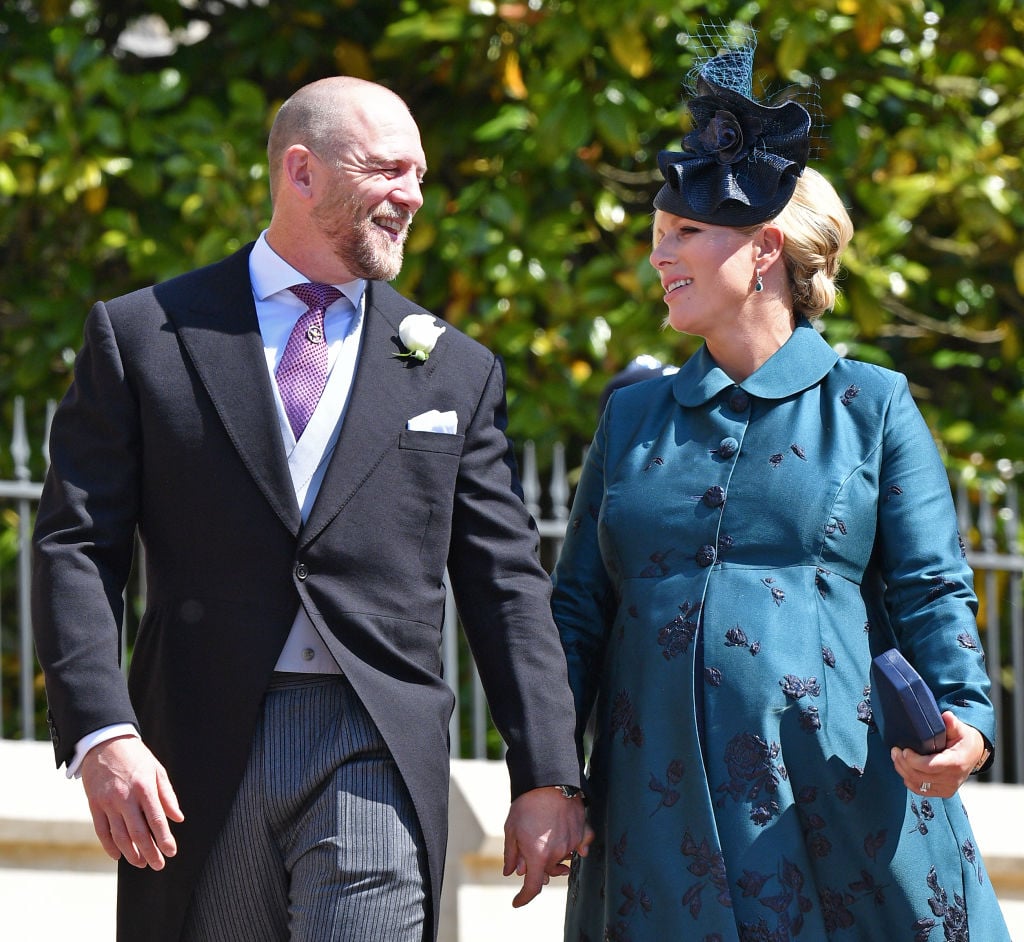 "I was uncomfortable! My bum sort of slid over either side and Lena kicked the h**l out of me for an hour," she said. "It just wasn't comfy at all and it probably showed on my face."
Royal wedding guests either sat in chairs or wooden pews lining the aisle, not exactly the most comfortable seat to occupy for an extended period of time for anyone let alone an expecting mother.  
An accomplished equestrian — Tindall's an Olympic medalist — she explained the facial expression (see the face cameras captured below) she had while Bishop Michael Curry gave a heartfelt speech about love and marriage.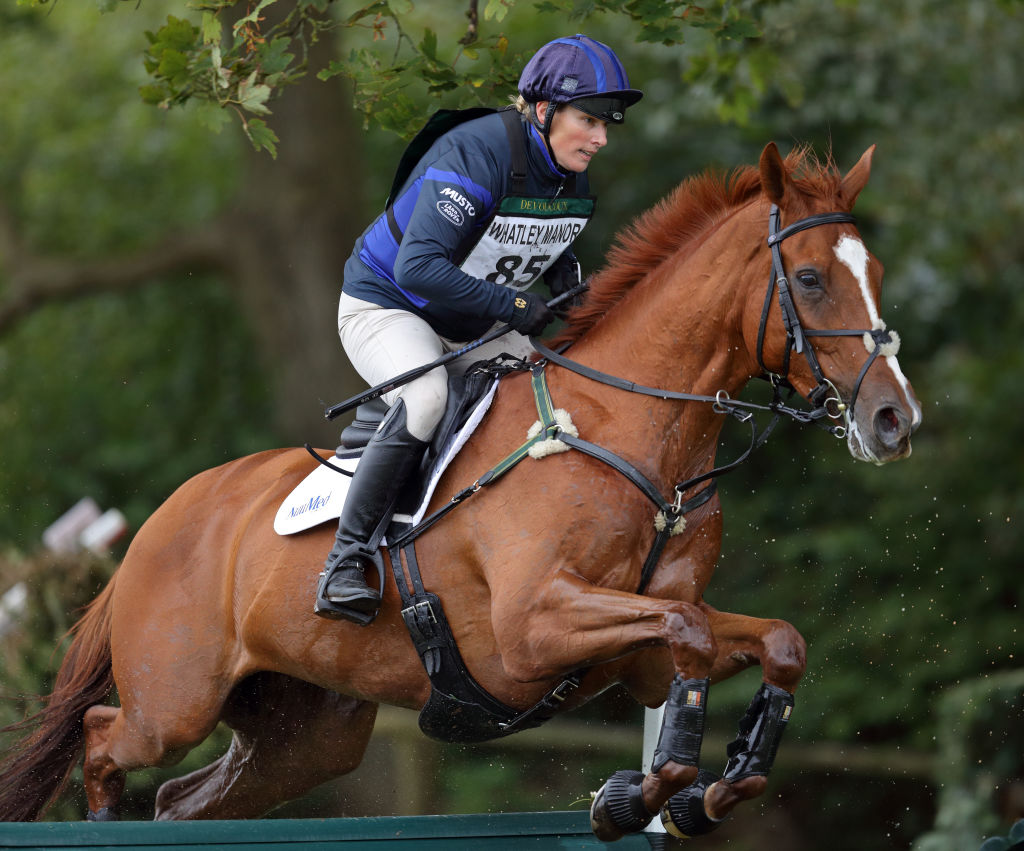 While Prince Harry and Markle smiled, giggled, and looked very engaged by the speech, when cameras panned the crowd and landed on Tindall, she looked like she wanted the sermon to be over. 
The royal confirmed as much. 
"It was just the general amount of time everything was taking," Phillips said. "I think my face was probably caught the point when I thought 'Right he's going to finish now' and then he went off on another little story and it was like, "Really?'"
See Tindall's face below from video footage of crowd reactions created by ABC News Australia.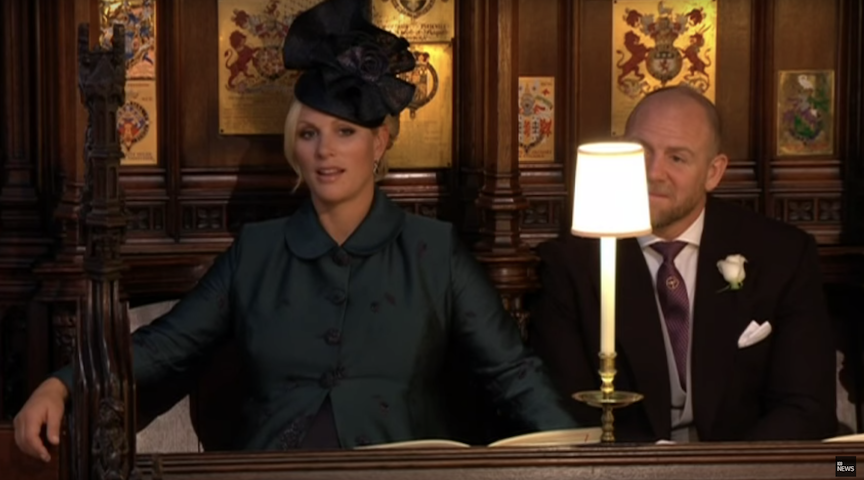 Not only did cameras capture her when-is-this-going-to-be-over face, but they also caught her reportedly telling her husband she needed to use the bathroom during mass. 
She gave birth not long after the royal wedding
Not quite a month later, Tindall gave birth to her second child. She and her husband, Mike Tindall, welcomed a baby girl, Lena Elizabeth Tindal, on June 18, 2019. Lena joined Mia Grace Tindall, whom the couple welcomed in 2014.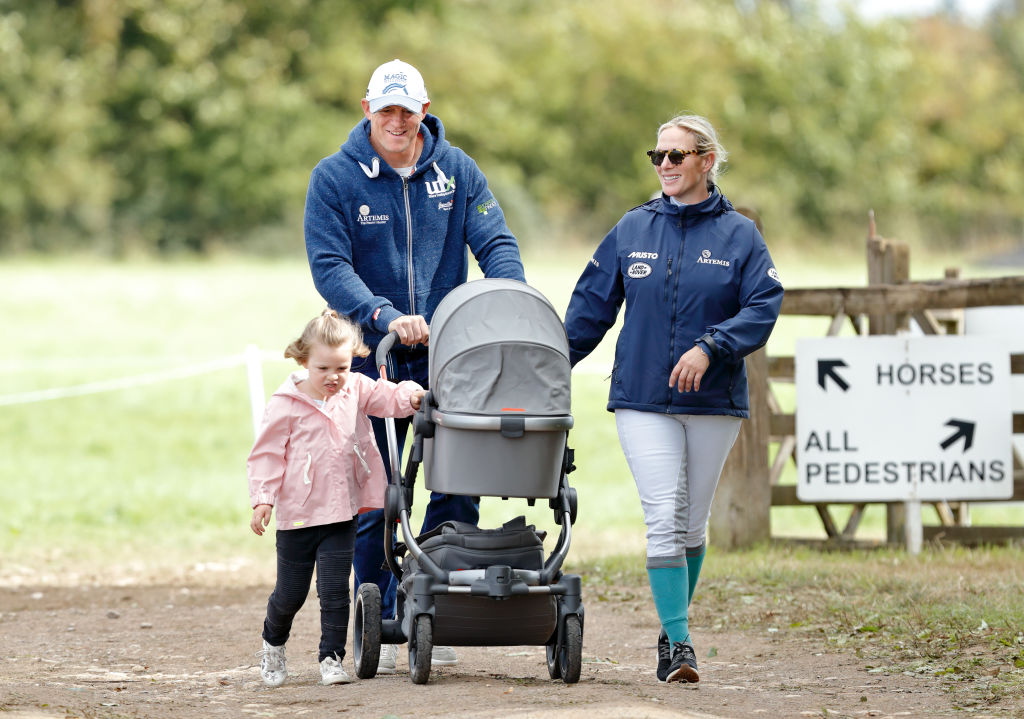 Prior to giving birth to her second child, Tindall suffered a miscarriage when she was four months pregnant. While speaking with The Sunday Times, Mike Tindall called Mia their "saving grace" during sad times.