Is Zayn Malik Still Friends With Niall Horan After One Direction Exit?
Niall Horan and Zayn Malik experienced a once-of-a-lifetime opportunity by being in pop phenomenon One Direction together. Are they still friends? Find out inside.
Niall Horan and Zayn Malik experienced the highs and lows of One Direction together. They were placed into the boy band in 2010 when Simon Cowell noticed something magical among them and Harry Styles, Louis Tomlinson, and Liam Payne. Now, years after Malik left the band and One Direction went on hiatus in 2015, fans might wonder if Horan and Malik are still friends.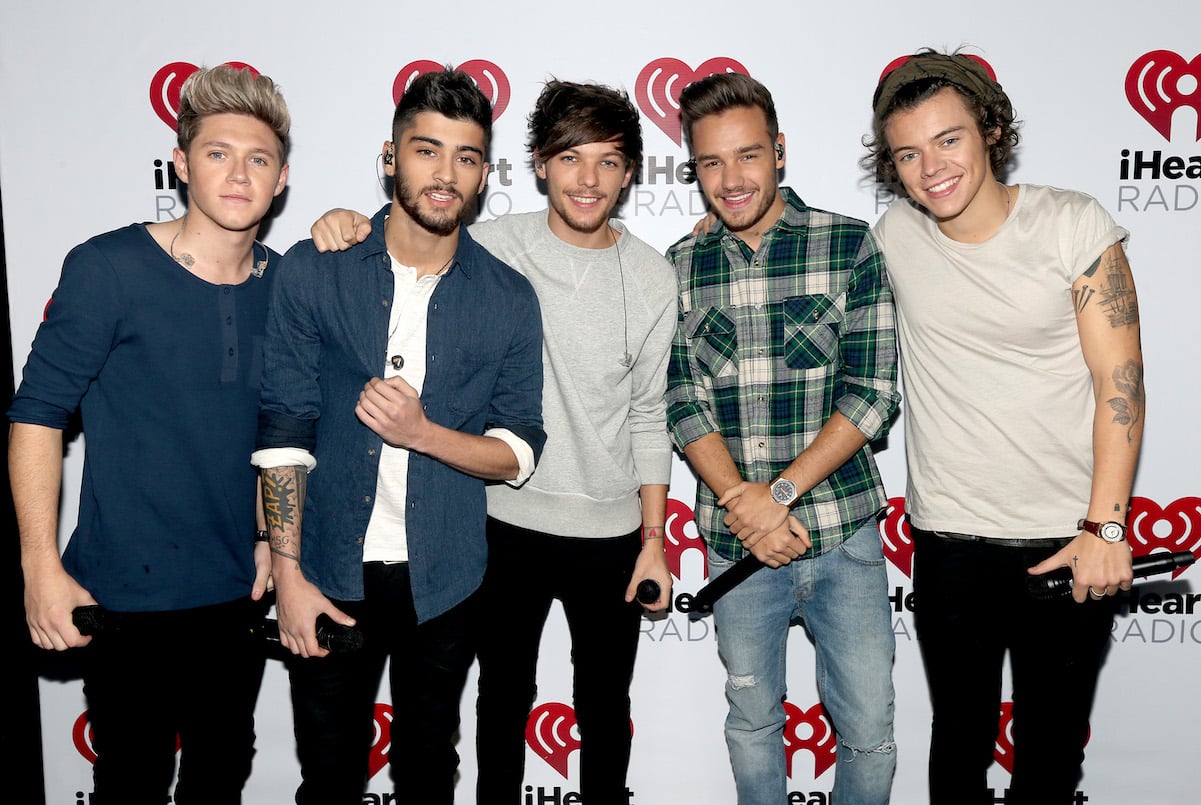 Zayn Malik left One Direction in 2015 after musical differences
Malik departed the band in 2015 with a shocking Facebook post announcing his departure. He had expressed in the post that he wanted to be a "normal 22-year-old" after touring nonstop for years and being worked to the bone.
Plus, Malik seemingly had musical differences with his band mates. This was already apparent in his fewer songwriting credits than his fellow members of One Direction. But Malik confirmed it with his own words, as well.
"My vision didn't necessarily always go with what was going on within the band," Malik told GQ in 2018.
While Malik pursued his own music career after One Direction by releasing Mind of Mine in 2016, fans still could have lingering questions about the inner-workings of Malik's relationships with the other boys. Namely, Horan.
Zayn Malik said he wasn't friends with any of the One Direction boys
Malik also spoke about his current relationships with the other boys with GQ. While the singer had distanced himself musically from the boy band, he also distanced himself emotionally from his former bandmates.
"I didn't really, like, make any friends from the band," he revealed. "I just didn't do it. It's not something that I'm afraid to say. I definitely have issues trusting people."
But in a recent interview, Malik showed appreciation for Horan in a way he hasn't done for Styles, Tomlinson, and Payne.
Zayn Malik did say this 1 thing about Niall Horan from One Direction
After One Direction went on hiatus, Horan came out with his first solo album, Flicker, in 2017. Horan's singer-songwriter vibe came out in full force in this album, and his softer, subdued style really shone brightly.
Fans loved Flicker, as well as Horan's sophomore solo album in 2020, Heartbreak Weather. Also a fan? Malik himself.
He said of all the One Direction singers' solo stuff, he likes Horan's music the most.
"I'll tell you what, Niall is my favorite," Malik told Sirius XM Radio in an interview. "How about that? There you go. Niall makes the best music, there you go. Yeah, I will say that he makes better music than me. Yeah, I'm a Niall fan."
While Malik was only commenting on Horan's music, it's clear he favors Horan at least in this regard. Even though Malik didn't speak further about his relationship status with Horan, it was a sweet moment for fans to hear. Malik complimenting Horan came amid Styles' win at the Grammys for "Watermelon Sugar."
Malik showing some love to One Direction — even it's via a member's solo career — is surely nice to see.