Zayn Malik Spotted on Plus-Size Dating App After Breakup With Gigi Hadid
Zayn Malik and Gigi Hadid broke up following an alleged altercation between the former One Direction singer and Hadid's mother, Yolanda. Malik, or at least someone who looks remarkably similar to him, was recently spotted on a dating app for plus-size people. Here are all the details we know so far, including evidence that it was really Malik on the dating app.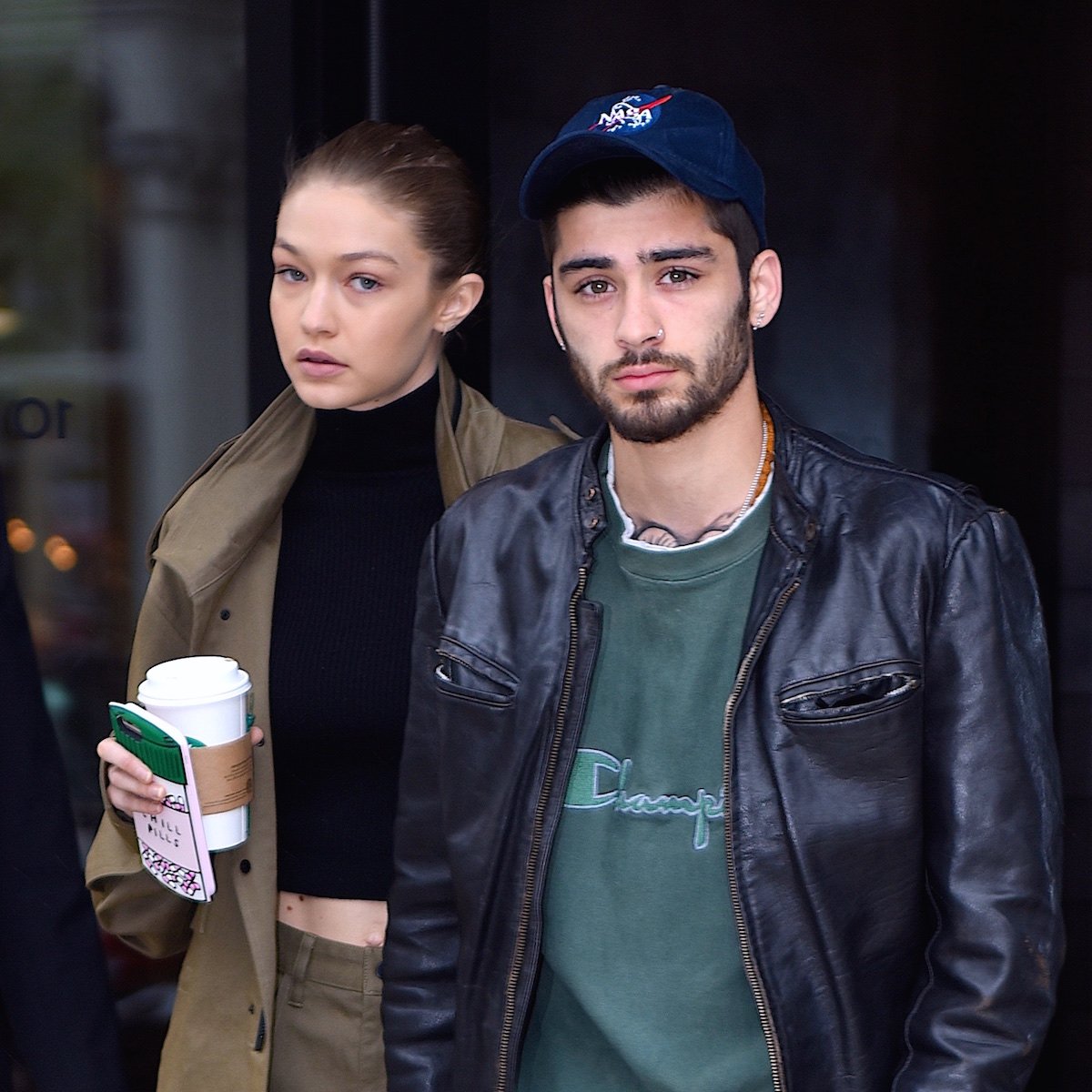 Zayn Malik and Gigi Hadid broke up after an alleged altercation with Yolanda Hadid
Model Gigi Hadid and musician Zayn Malik have been dating on and off for years. They were first spotted together back in 2015. Their daughter Khai was born on Sept. 23, 2020.
On Oct. 28, 2021, ET reported that an alleged incident between Malik and Hadid's mother Yolanda "turned hostile." A source told the publication that Yolanda Hadid frequently showed up uninvited to the home Malik and the model shared with their daughter, creating tension within the family. 
The situation came to a head when Malik was accused of striking Yolanda Hadid. Malik released a statement denying the allegations, although he did reveal that "harsh words" were shared. He also said he would "remain vigilant to protect Khai and give her the privacy she deserves."
Hadid and Malik reportedly split up following the incident.
Zayn Malik was spotted on a dating app for plus-sized people after his breakup with Gigi Hadid
Following his breakup with Hadid, Malik has been spotted on WooPlus, a "dating app for curvy people to find and enjoy love," according to the company's website.
A video clip circulating the internet shows a man who looks just like Malik taking part in an emoji challenge on the app. The name used on the profile is "Zed," and the location tagged is Ottsville, Pennsylvania. The home Malik shared with Hadid was in Pennsylvania. 
According to the WooPlus website, "WooPlus is the best online dating app for big beautiful women (BBW), big handsome men (BHM), and all people who love plus size singles."
The app requires users to verify their identity with facial recognition technology, making it even more likely that the profile belongs to the real Zayn Malik.
The former One Direction member has previously spoken about his love of 'fuller women'
WooPlus cannot confirm if Malik is on the app due to privacy policies. "Due to the terms and policy of WooPlus, we cannot confirm any information regarding it," a representative for the dating app told Page Six. "We are dedicated to managing a privacy-secure environment for each user."
The rep also said, "We'd be thrilled to have Zayn Malik in our inclusive dating community if he did join and we find it absolutely common that a lot of people appreciate the beauty of plus size women, which we think there's no need to make a fuss about it."
In a 2016 interview with Billboard, Malik opened up about his love of "fuller women." He said his mother taught him how to cook, and he likes making meals for the women he dates. "I have about six of her signature dishes down, and I'll pull them out for the ladies when I need to," he said.
He added, "I like girls that are a bit chunky in certain areas – the nice areas. I like a fuller woman."
RELATED: Tyler Cameron Alludes to Gigi Hadid's Relationship With Zayn Malik in Zoom Call