Zendaya Admits She Sometimes Feels 'Silly' Being an Actor
Zendaya knew from a young age that she was destined to be an actor. Though shyer as a child, she really found her footing with the performing arts. It didn't take long before Disney took an interest in the multi-talented performer. Zendaya cut her teeth on the Disney channel but has since established herself as a serious actor who is more than capable of handling adult themes.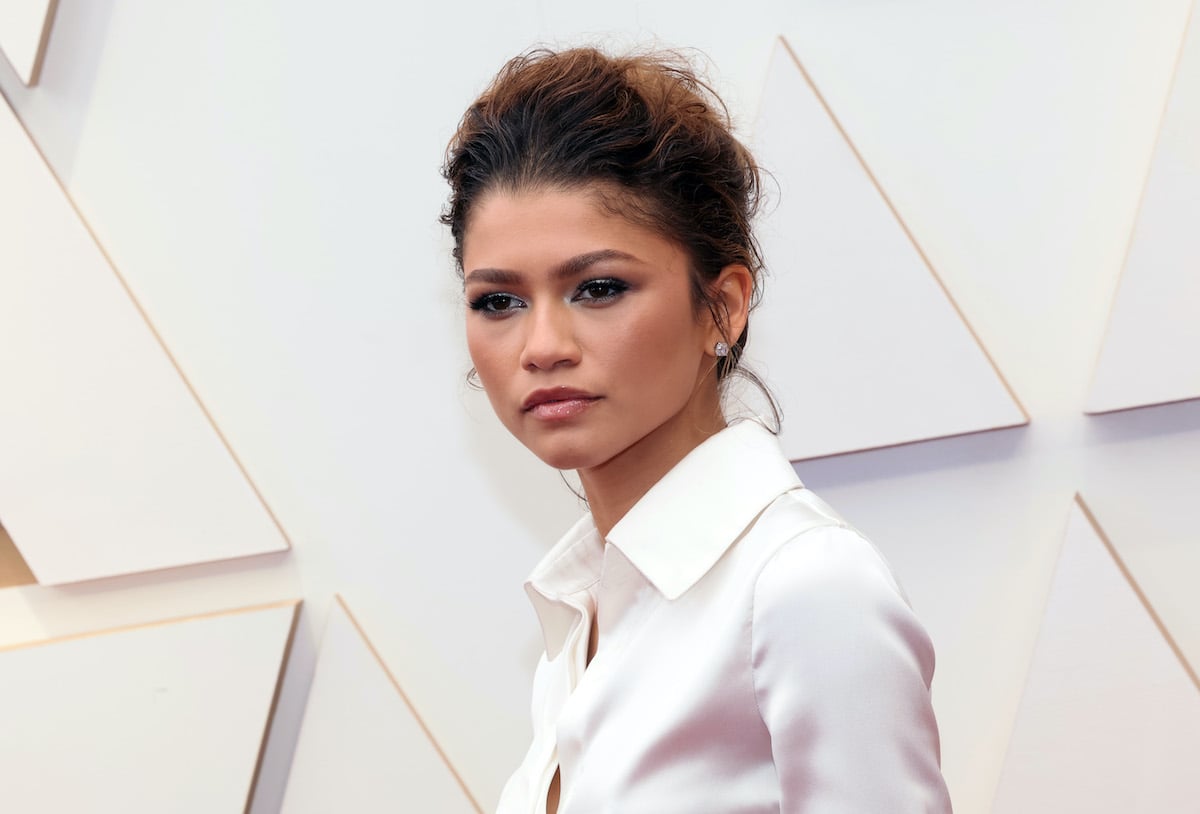 How Zendaya went from a Disney kid to a serious actor
For many child actors, transitioning to an acting career as an adult can be a bit challenging. However, Zendaya seemed to be mindful of this and was very strategic about the first post-Disney project she chose to accept.
The "I'm Tired" singer wisely chose to wait for a role that really spoke to her. When Euphoria was pitched to her, she knew she'd found a show that would allow her to take her career to the next level.
The 'Spider-Man: Far From Home' star has received acclaim for headlining 'Euphoria'
Portraying Rue in Euphoria has led Zendaya to critical and commercial acclaim. The actor even made history with her Emmy win in 2020 for her performance in the show. She's also received Emmy buzz for her performance in the sophomore season of the hit HBO show.
But despite all the praise that the dancer has received for her work, she admits to Vogue Italia that sometimes she finds her profession to be a bit silly.
RELATED: Zendaya Says People Checked Up on Her After That Episode of 'Euphoria'
Why Zendaya sometimes feels that being an actor is silly
"Sometimes I feel kind of silly being an actor," Zendaya explained. "Because it's like I make-believe for a living, which may seem ridiculous, but then I remember the stories that I'm telling and the reasons behind them. Especially as of recent with Euphoria, I had so many people reach out and share their experiences of connecting with it, in the sense of loss or addiction or grief or mental illness and their struggles with that."
What gives Zendaya purpose?
Continuing on, Zendaya revealed that connecting with people who appreciate her work has helped her find more appreciation for her profession. "People find their connection points to these characters that I feel incredibly lucky to embody and in that, they feel very connected to me and they've been able to heal and grow and learn and mend parts of their own past, and that to me is invaluable," she explained. "That gives me purpose."
It's no surprise that people feel connected to Zendaya's character, Rue, given all the things the 17-year-old is navigating. And while Zendaya may feel a bit silly in her profession at times, clearly her performances are resonating with the millions of people who tune into Euphoria. We're sure fans are looking forward to seeing what the actor does with the role in season 3.
RELATED: Zendaya Says Storm Reid Playing Her Little Sister Is Her 'Dream Casting'