Zendaya Says She Doesn't Have Her Anxiety 'Under Control Yet'
As mental health issues become less and less stigmatized, more celebrities are speaking out about their personal experiences. Zendaya has often been very candid about her experiences with anxiety. Using her enormous platform, the Euphoria star has been open with her fans about some of her own personal struggles and has subsequently promoted positive dialogue surrounding mental health.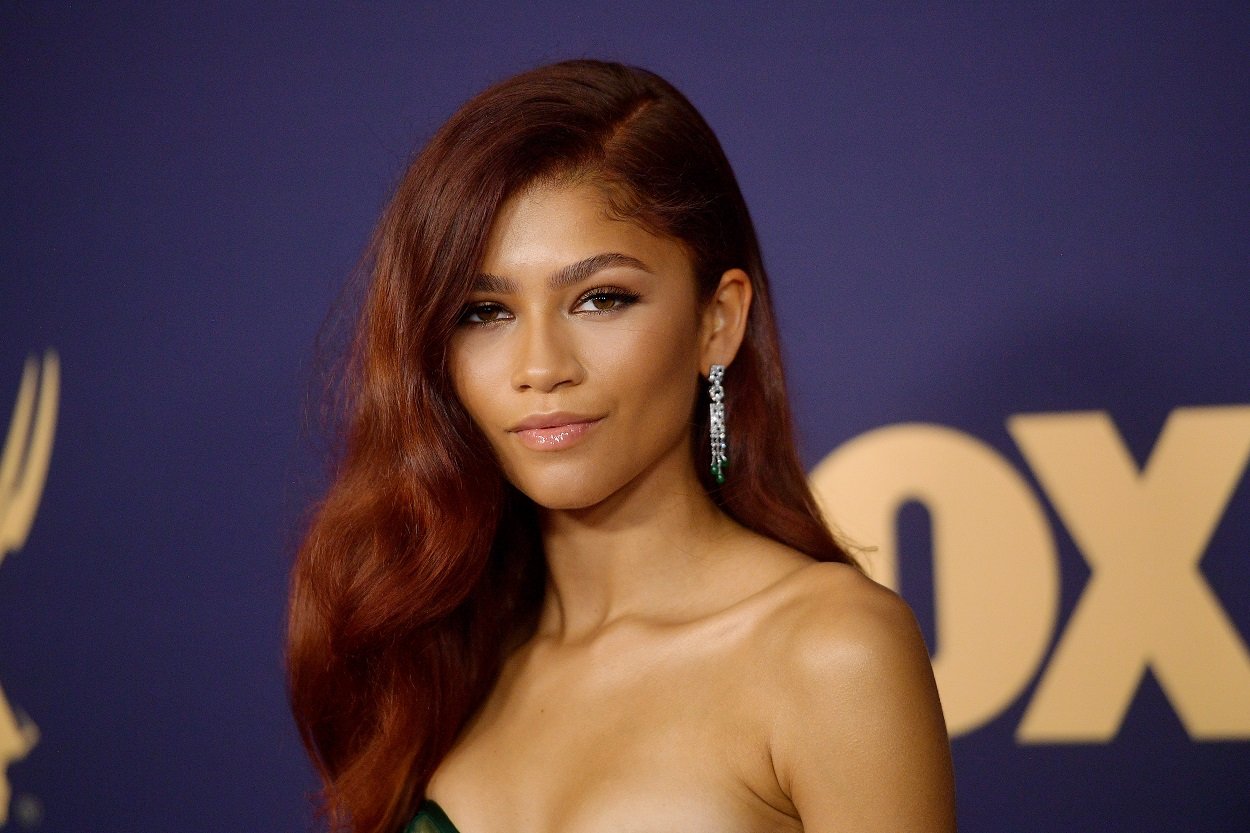 But just how is Zendaya's mental health amidst the coronavirus (COVID-19) pandemic? In a recent interview with InStyle, the Emmy nominated actor got candid about how she's navigating the pandemic emotionally. Though she acknowledged the many privileges that her career and wealth afford her, she also shared that it's been a real struggle for her to stay creative and motivated.
Zendaya opens up about her anxiety
The pandemic has been challenging for many people, especially those dealing with mental health issues. For Zendaya, anxiety made itself known at a young age. Back before she became a household name, she can recall feeling anxious when taking an exam for school. "My anxiety first started when I was younger and I had to take a test at school," the Spider-Man: Far From Home actor revealed. "I remember panicking, and my teacher had to walk me out of the room and say, 'Calm down, deep breaths,'" the 23-year-old recalled.
As Zendaya got older and lived more of her life in the spotlight, her anxiety flared up once more. Being constantly scrutinized for one's every move can be a huge burden to anyone, no matter how well-adjusted they are. Furthermore, Zendaya's perfectionist tendencies also factored into her anxiety making itself more known.
The 'Euphoria' star admits she doesn't have her anxiety completley under control
"I don't think it really came up again until I was about 16, when I was working and there was a project I had turned down," Zendaya shared. "That was kind of my first time dealing with the Internet, and it made me feel sick. I deleted everything and stayed in my room. Live performing really gave me anxiety too. I think a lot of it stems from the pressure I put on myself, wanting to do my best and not make a mistake," the singer added.
Though Zendaya has been dealing with anxiety for quite some time, she doesn't feel that she fully has a handle on it just yet. "I definitely don't have it under control yet. I don't have the key, so if anybody does, let me know!" the Euphoria star explained very candidly.
Zendaya shares her coping mechanisms for mental health
But even though Zendaya doesn't know how to deal with every single facet of anxiety, she does have some coping mechanisms. Talking about what she's dealing with has been a great tool for her, as well as talking to her mom. "I do find that talking about it is helpful, and that can often mean calling my mom in the middle of the night. Sometimes I make her sleep on the phone with me like a frickin' baby," the actor reveals. It's great that Zendaya can be so open about her anxiety. Hopefully, her candid nature will inspire her fans to be more open about what they're dealing with also.