Zendaya Gives Beyoncé's Verse in 'Savage' With Megan Thee Stallion Her Stamp of Approval
Zendaya truly is a savage. Thanks to a surprising post to her Twitter account, fans were only reassured of her love for Beyoncé. Learn more about Zendaya here.
This Euphoria star may be following social distancing rules, but she's still jamming out to music in her house with Noon. That, of course, includes the latest song featuring Grammy award-winning artist, Beyoncé. Here's what Zendaya had to say about the latest remix of "Savage" featuring Beyoncé Knowles-Carter.
Megan Thee Stallion released a remix of 'Savage' featuring Beyoncé
She's a savage and she's taking over TikTok with this trendy song. "Savage," which premiered earlier in 2020, quickly took over the social media platform, with users showing off their dance moves to the Megan Thee Stallion song.
It quickly earned almost 100 million plays on the streaming service Spotify. After much speculation from the Bey Hive, Megan Thee Stallion released a remixed version of the song. This time, it featured the Grammy award-winning artist and actress, Beyoncé Knowles-Carter.
Almost instantly, the song became a hit, with fans and celebrities sharing their love for this new version of the song. One of those celebrities was HBO's Euphoria actress, Zendaya.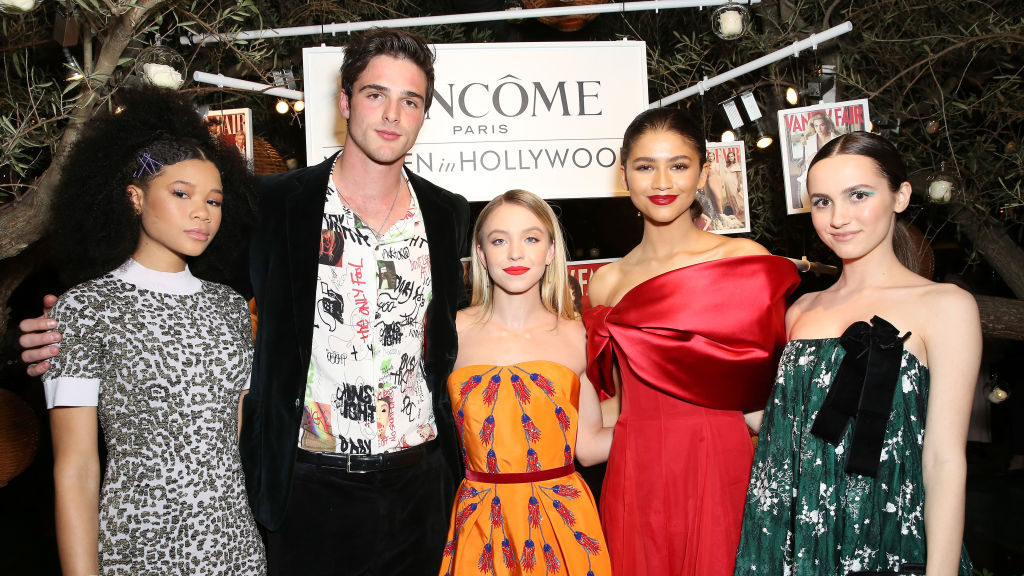 Zendaya shared an Instagram story of her jamming to Beyoncé's verse
On April 29, moments after Beyoncé and Megan Thee Stallion dropped their remix, Zendaya took to her Instagram account, posting her reaction. The Instagram story featured Zendaya and her friend dancing and jamming out, giving it the official stamp of approval. 
That same day, she also broke her Twitter hiatus to post a gif of a woman shouting "Beyoncé." The tweet earned over 200,000 likes in less than a day, most of which were from Beyoncé fans feeling the exact same way. One Twitter user replied, "I knew she would be able to summon you."
Zendaya appeared in a music video with Beyoncé 
This wouldn't be the first time Zendaya shared her love for Beyoncé. Prior to this "Savage" reaction, there was a video of Zendaya dancing in a car to Beyoncé's "Partition." It went viral in a matter of hours. 
Additionally, the actress appeared in a music video with Beyoncé, in conjunction with the award-winning visual album, Lemonade. Zendaya sat alongside Beyoncé during "All Night," later commenting on her admiration for Beyoncé and other powerful women in the entertainment industry. 
"I mean, Shonda [Rhimes]—she saw something nobody else was doing and said, 'I'm going to create it myself. I'm going to put strong, powerful women of color in lead roles and create narratives for different types of people,'" Zendaya said during an interview with Glamour when explaining her self-description as the love child of Oprah, Shonda Rhimes, and Beyoncé.
"And then, Beyoncé. She took it to the next level with Lemonade. She's got twins, and she's banging. She's killing it. And, of course, Michelle Obama, because that is an intelligent woman," she continued. Others featured in the "All Night" music video include Halle Bailey (future Ariel in Disney's live-action The Little Mermaid) and Naomi Diaz.
Music by Beyoncé, including the "Savage" remix by Megan Thee Stallion, is available on streaming platforms like Spotify, Apple Music, and Tidal.