Zendaya Has Been Breaking 1 Major Audition Rule for Years
It's no secret that Zendaya is one of the most coveted actors in her generation. The 25-year-old headlines the hit HBO show, Euphoria, and had a strong film career also. She's currently promoting two major feature films: Dune and Spider-Man: No Way Home. The actor has achieved success through years of hard work and dedication. However, she's also not averse to playing by her own rules to land her prominent roles.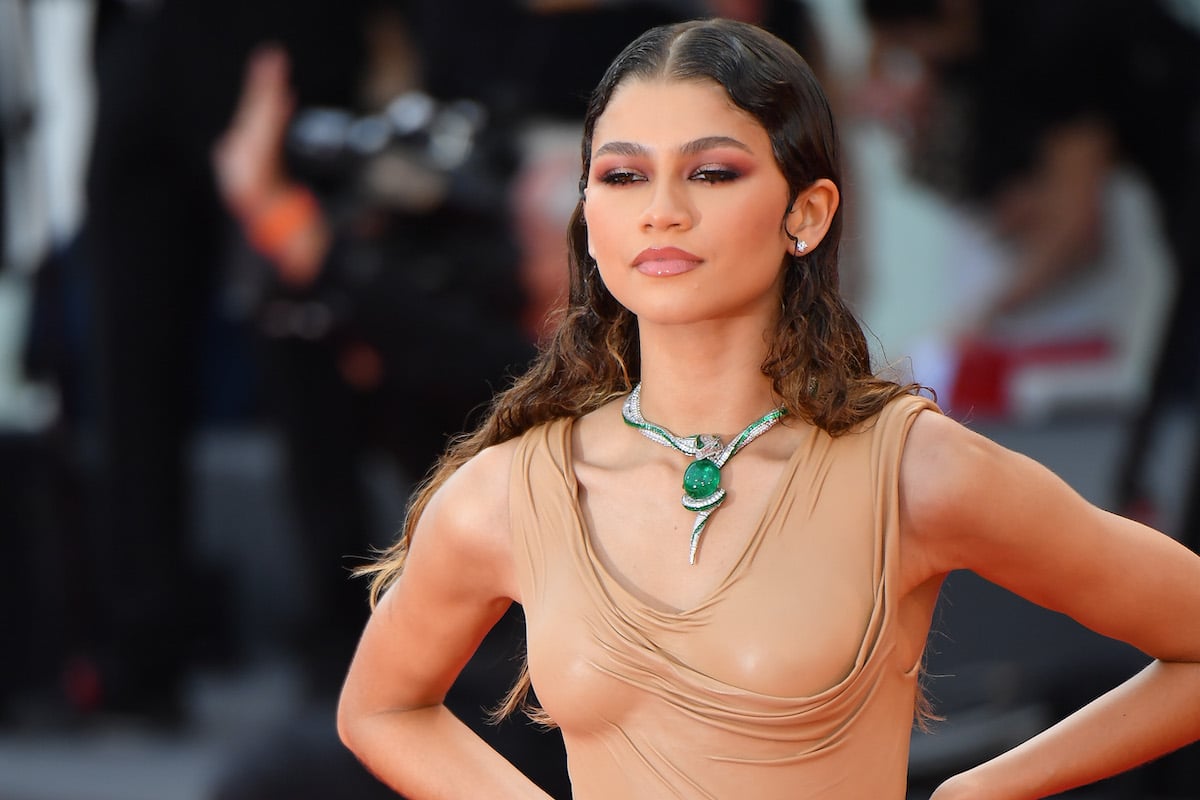 She might be young, but Zendaya has had a sense of her own agency for years. She seems to have a penchant for standing up for herself and others. During her Disney days, she wasn't afraid to utilize her star power to advocate for others. When she was offered the lead role on K.C. Undercover, she accepted the role with a few caveats. One caveat involved changing the name of the show. She also insisted that actors of color portray her TV family.
Zendaya encouraged her manager to break a major audition rule
Zendaya has also taken risks in order to have the career she has now. For example, she encouraged her theatrical manager to submit her for roles even if she didn't technically fit the physical description. "I always tell my theatrical manager, 'Anytime it says they're looking for White girls, send me out," she told Marie Claire. "'Let me get in the room. Maybe they'll change their minds.' And, honestly, if there's a part that I didn't get or that I really wanted at the time, s— always ends up working out."
It's certainly a risk for Zendaya to go out for roles that she doesn't exactly fit. However, considering the Malcolm & Marie producer is half White, it's fair that she should be able to compete for those roles also. But just because Zendaya broke a rule to give herself more opportunities doesn't mean that her career has been a cakewalk. Like many actors, she still experienced a ton of rejection throughout the course of her career.
The 'Dune' actor explains how she handles rejection
"There was a lot of not getting the audition that I wanted and often going out for parts that weren't written for a girl who looks like me and just saying, 'Hey, see me anyway,' until the right thing stuck," Zendaya shared. When Zendaya was auditioning for her role in the Spider-Man franchise, she had that exact mentality. Fortunately, the powers at be were already looking to take the MJ character in a different direction.
Zendaya reflects on the casting of 'Spider-Man'
 "I definitely went into it like, 'Hopefully they'll'—as they call it in the industry—'go ethnic,'" Zendaya shared. "I remember making the decision to straighten my hair. I didn't know that they were going to be more diverse in their casting. I didn't know that I was walking into a situation where they were already breaking the rules. You get so used to having to break the rules for people."
Clearly, Zendaya is willing to break rules to find success. Hopefully, one day, Hollywood will truly represent the diverse world we live in. That way, Zendaya (and talents like her) won't have to worry about breaking the rules.