Zendaya Called Tom Holland '1 of My Best Friends' After Dating Rumors Surfaced
The Spider-Man movies have a way of bringing their leads together, and it seems Zendaya and Tom Holland are no exception. The two have braved dating rumors ever since they appeared in the first installment of the Spider-Man films under Disney Spider-Man: Homecoming.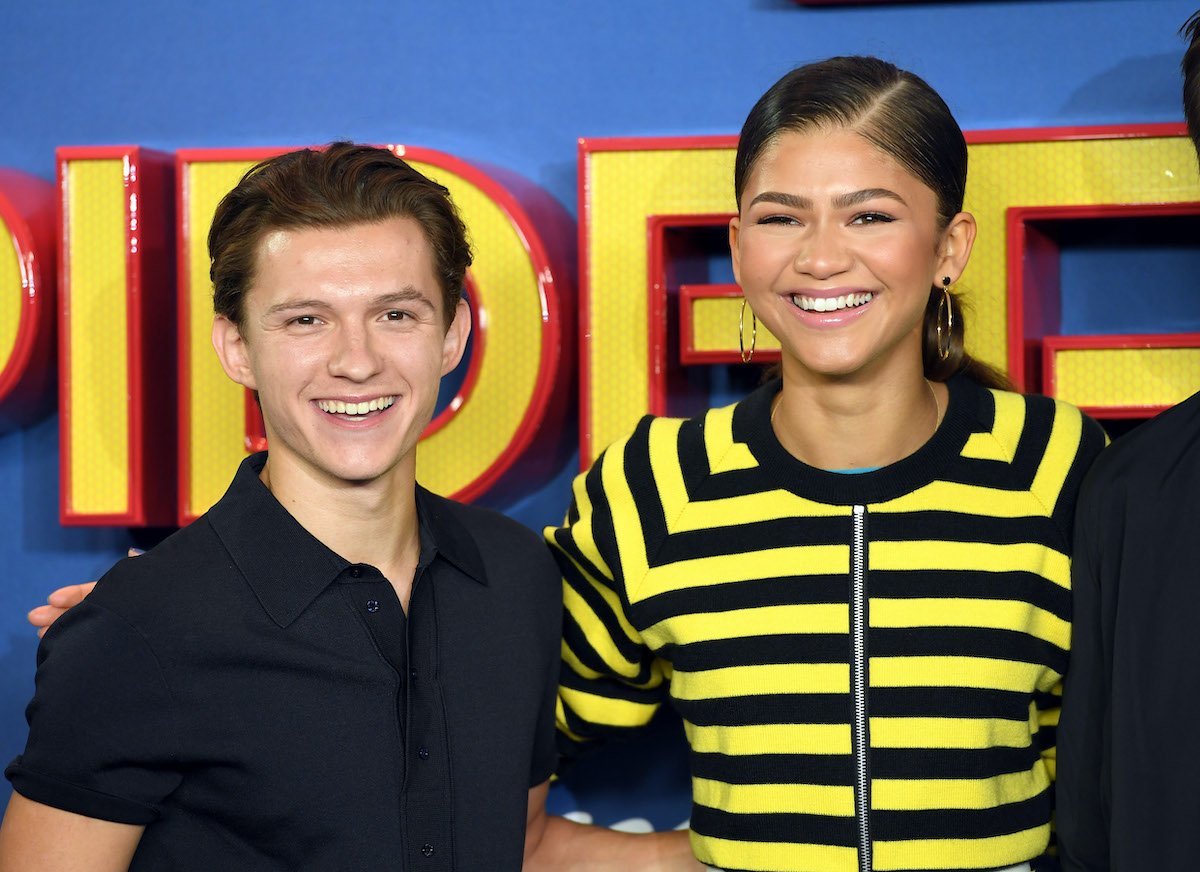 Since then, the duo has constantly been spotted everywhere, thus further fueling romance speculations. When the rumors began, Zendaya called Holland "one of my best friends." But has Holland's role in her life since changed? Find out.
Zendaya called Holland a best friend
The more the duo denied the dating rumors, the more fans kept pushing. One Instagram photo gave the dying fire more spark after the pair and their co-star Jacob Batalon visited Disneyland. As innocuous as the post by Holland might have been, the star's mistake was tagging Zendaya on his crotch.
Fans went nuts over the mistake, and many took it as a hint. However, Zendaya put a rest to the assumptions calling her co-star "Instagram stupid." Holland then posted another picture fixing his tagging mistake. Still, the assumptions never died down.
This year Zendaya had a sit-down with British Vogue where she broke down some of her iconic looks, such as the Tom Ford breastplate that broke the internet, her time on Disney, and her viral Spider-Man stunt picture with Holland.
In the video interview, the 25-year-old narrated the picture where she is seen making a goofy face with her and Holland hanging from high up. The star said:
"Having this really strange but cool and surreal experience of, like, me and one of my best friends in a Spider-Man costume is a bucket list experience."
A recent photo of the duo suggests they might be together
The internet went abuzz when Page Six dropped photos of Zendaya and Holland sharing a steamy kiss in his car ahead of the Fourth of July weekend. The pair were spotted together beforehand, with some of the photos suggesting they might have visited Zendaya's mom.
Zendaya and Holland have not come out publicly to shut down any rumors of them. However, the actor's sweet birthday message to his co-star on her birthday might be a hint that they are going strong. The star posted a photo of them together on Instagram with the caption, "My MJ, have the happiest of birthdays. Gimme a call when you're up xxx."
The post set the internet ablaze, with Zendaya's response adding more fuel to the fire. The KC Undercover actor responded with "Calling now," followed by a heart emoji leaving fans swooning over them. It seems Zendaya's comments in the interview might have referred to them not being together when the photo was taken.
Zendaya and Holland met in 2015 for 'Spider-Man: Homecoming'
Holland landed the gig to play the friendly neighborhood superhero in 2015, debuting his character in Captain America: Civil War. He landed his solo film Spider-Man: Homecoming a year later, which saw Zendaya get cast as Michelle Jones (MJ). Soon after, the duo began making appearances on each other's Instagram pages.
It also didn't help that they had a lot of press and promotions to do together, so it seemed as though Holland and Zendaya were always together. After their first movie dropped in 2017, the chemistry was undeniable as it oozed through screens. Fans immediately picked it up and ran with the dating rumors.
Still, Holland insisted that he and his co-star were only friends. In an interview, the Cherry star had nothing but praise for the former Disney child star, saying that Zendaya helped him deal with his sudden fame.
Even after gracing the cover of The Hollywood Reporter together, the two remained adamant on shooting down any dating rumors. The rumors were also fueled back in 2017 when People published an article that reportedly linked Zendaya and Holland with a source claiming that the co-stars were keeping their romance hush-hush to avoid public scrutiny.
The two have never explicitly said they're dating.
RELATED: Tom Holland and Zendaya: A Complete Timeline of the 'Spider-Man 3' Co-star's Romance