Zendaya Calls This 'One of the First Times I Just Went for Something'
Even in the age of coronavirus, Zendaya is still a bonafide star. Despite a global pandemic, the actor has earned herself her very first Emmy...
Even in the age of coronavirus, Zendaya is still a bonafide star. Despite a global pandemic, the actor has earned herself her very first Emmy nomination, shot multiple ad campaigns, done photoshoots, used her massive social media platform to educate her millions of followers, and even shot an entire film. In fact, Zendaya's film, Malcolm & Marie is documented as the very first film shot during the coronavirus (COVID-19) pandemic.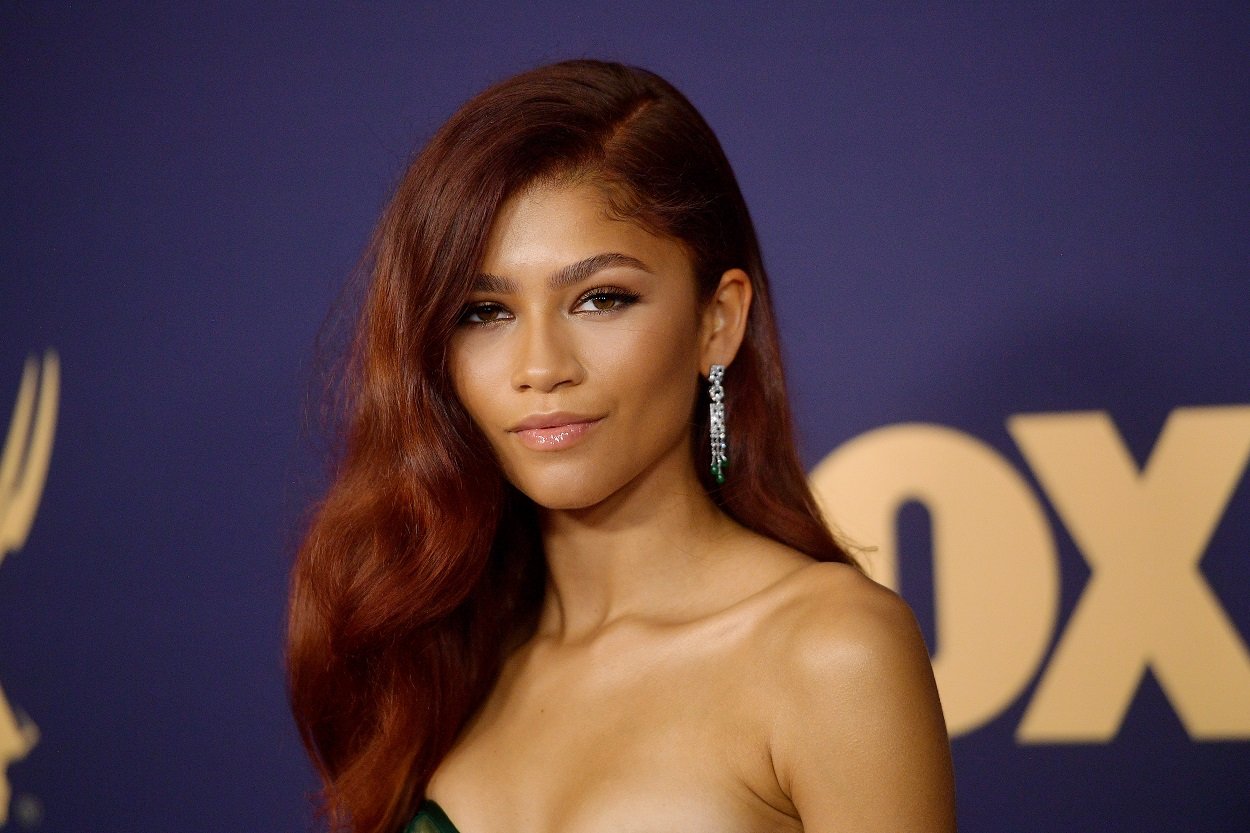 Though the world is privy to Malcolm & Marie now, when the film was shot, it was a secret to everyone except the shoestring cast and crew who were involved in making it. Zendaya stars alongside John David Washington and the pair comprise the whole cast. While some fans were initially uncomfortable with the 12 year age gap between Washington and Zendaya, that criticism seems to have blown over. But, just how did this film get made? And how does Zendaya feel about it in retrospect?
Zendaya on how 'Malcom & Marie' got made
Zendaya has often been candid about just how close she's gotten with Sam Levinson, who is the creator of Euphoria. The pair kept in close contact even after Season 2 of the show was put on hiatus thanks to the coronavirus. When Zendaya mentioned to Levinson that she was missing acting, he got to work writing a new project for her which eventually became Malcolm & Marie.
"So we got this idea that we could do a movie in quarantine safely with a very small number of people," Zendaya shared in an interview with Elle. "We used some crew members from Euphoria who obviously didn't have a job because filming had stopped. I was fascinated with this idea of shooting a film with just two characters. It was like a play. It was challenging for all of us, because it was shot in just one space. Being quarantined together was great in some ways, because it allowed us to workshop and really dig into the material while we were there."
The 'Euphoria' star was a little nervous about filming the movie
Even at the young age of 24, Zendaya has quite a bit on her resume. In addition to being a successful actor she is also a singer, model, and producer. But, for Malcolm & Marie, she had to wear even more hats because the crew for the film was so strong. While she enjoyed filming the project, it also made him feel a bit nervous at times.
"It was an actor's dream," Zendaya shared. "But it was also a little nerve-racking. When you have an idea, and you're putting your own money into it—I mean, I was literally using my own clothes on set and doing my own hair and makeup—it's hard not to get a little bit insecure. Like, 'Oh my gosh, am I really doing this?'"
Zendaya is proud of the work she did on the film
But despite her nerves, Zendaya is so glad that she filmed Malcom & Marie. She cites that it was a pivotal moment for her and she is incredibly proud of the work she did. "It was one of the first times I just went for something, and I'm so grateful and proud of it," the Euphoria star shared. "Working with Sam, obviously, and Marcell [Rév, who is the cinematographer for Euphoria] was really special, but then John David Washington is just so brilliant and such a wonderful person."
'Malcolm & Marie' is coming to Netflix
Personally, we can't wait to see what Zendaya helped to create. As Netflix has purchased the rights to Malcolm & Marie, we'll likely have access to the film some time in 2021.