Zendaya Details How She Acted as 'Emotional Support' for Tom Holland During 'Spider-Man: No Way Home'
Zendaya and Tom Holland have great chemistry on and off the screen. The duo is not only a couple in real life but also in the Spider-Man series within the Marvel Cinematic Universe. Spider-Man: No Way Home required an ambitious performance from Tom Holland and Zendaya says she provided "emotional support" for her boyfriend during shooting. 
Tom Holland performed alongside the previous Spider-Man actors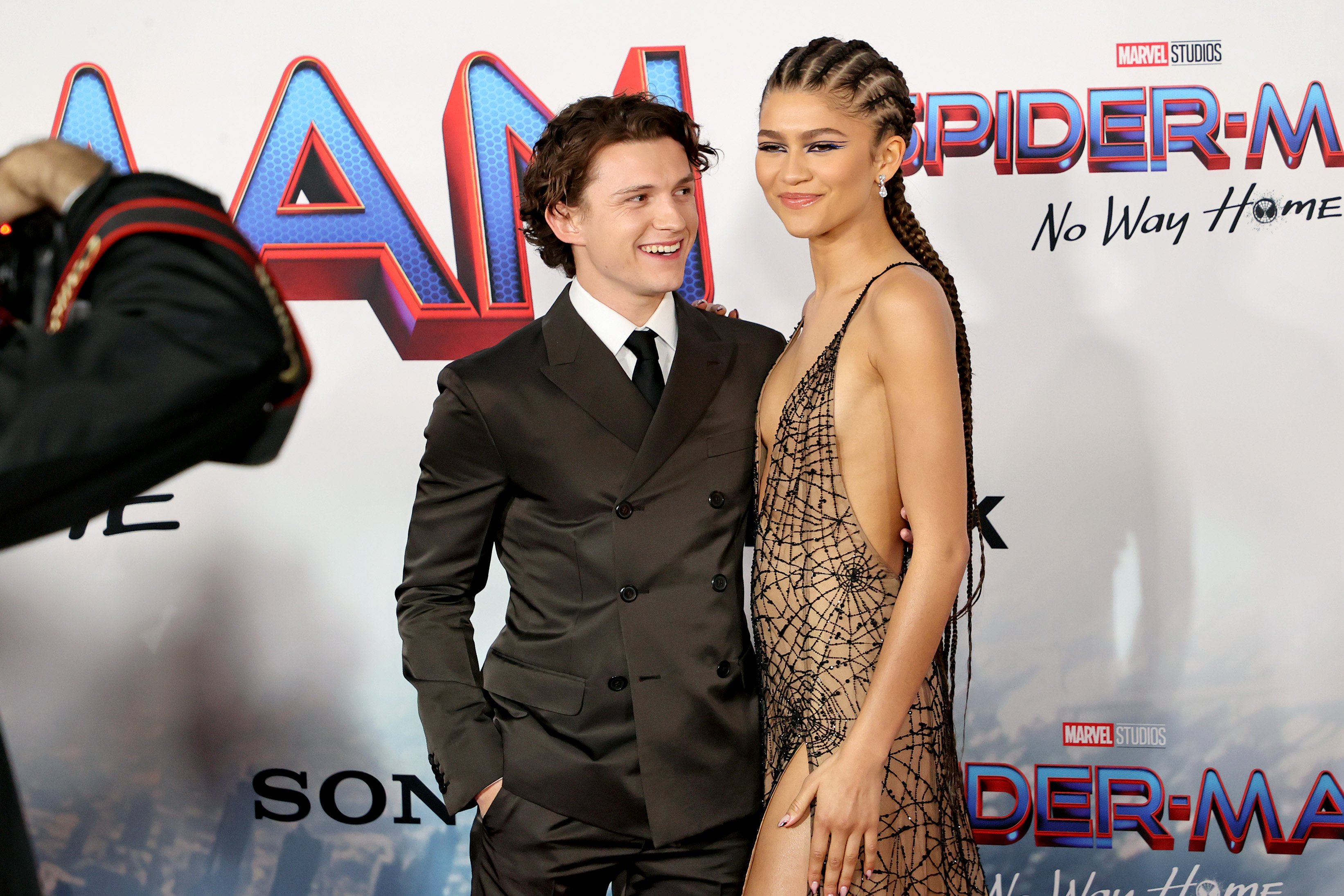 Holland plays Spider-Man/ Peter Parker within the MCU. He debuted in the role in Captain America: Civil War and has portrayed the role in other movies like Spider-Man Homecoming and Avengers: Infinity War. Zendaya plays MJ whose role in the series expanded as the movies progressed. The role carries immense weight behind it as many fans have high expectations for this character. 
In Spider-Man: No Way Home, Holland had a difficult task because he had to play the character alongside Tobey Maguire and Andrew Garfield, who played Spider-Man in previous films. Each actor's portrayal is compared to each other often, especially when they are all on the same screen. Luckily, their chemistry was perfect and each proved why their own interpretation of the role works. However, that did not stop Holland from being nervous. 
Zendaya helped Holland get over his nerves for 'Spider-Man: No Way Home'
Zendaya and Garfield sat down for a one-on-one chat for Variety's Actors on Actors series. During the conversation, Zendaya revealed that Holland was very nervous to perform with the other Spider-Men, saying he didn't want "to step on anyone's toes." Garfield was surprised by this statement, admitting that he and Maguire admired Holland's composure on set.
​​"He never let anything on to us," Garfield told the Euphoria star. "Me and Tobey were like, 'This is Tom's movie. It's your guys' movie.' But it's so funny because you guys were like, 'We're going to come and hang out with you at rehearsal.' I'm like, 'What are these guys doing?'"
Zendaya admitted that she went to rehearsals involving Tom Holland in order to provide emotional support. 
"That's why we were there. We were there for emotional support," the Dune actor responded."We were like, 'I think they don't know how much fun we like to have when we're doing this job.'" 
Will Zendaya return for 'Spider-Man 4?'
The events of No Way Home had fans wondering what the direction of this series will be. Peter allowed Doctor Strange to wipe out the world's memory of Peter Parker in order to stop other villains from entering their universe. This included his girlfriend, MJ, and his best friend Ned (Jacob Batalon). It does end in an interesting way for Spider-Man, but the question now is what happens to Zendaya.
MJ currently has no memory of who Peter is. However, it is likely that the two could end up going to the same college together, so maybe a romance will be rekindled between the two. A Spider-Man 4 has not been confirmed by Sony, but it's doubtful that Sony or Marvel would want to leave all of that money on the table. 
RELATED: Will Zendaya Be in 'Spider-Man 4'? Marvel Fans Wonder How the Franchise Will Continue After 'Spider-Man: No Way Home'