Zendaya Escaped The Disney Machine Unscathed; What's Her Secret?
Though Zendaya may be tugging on our heartstrings these days as Rue on the hit HBO drama, Euphoria, it wasn't too long ago that she was a Disney darling. With 65.8 million followers on Instagram alone, the actress has one heck of a platform and she began building that as one of the most lovable Disney Channel stars. The 23-year-old first became a household name when she was cast alongside Bella Thorne in the hit show Shake It Up. From there, she starred in a host of Disney Channel Original Movies (DCOM's) and shows including, Frenemies, Zapped, and K.C. Undercover.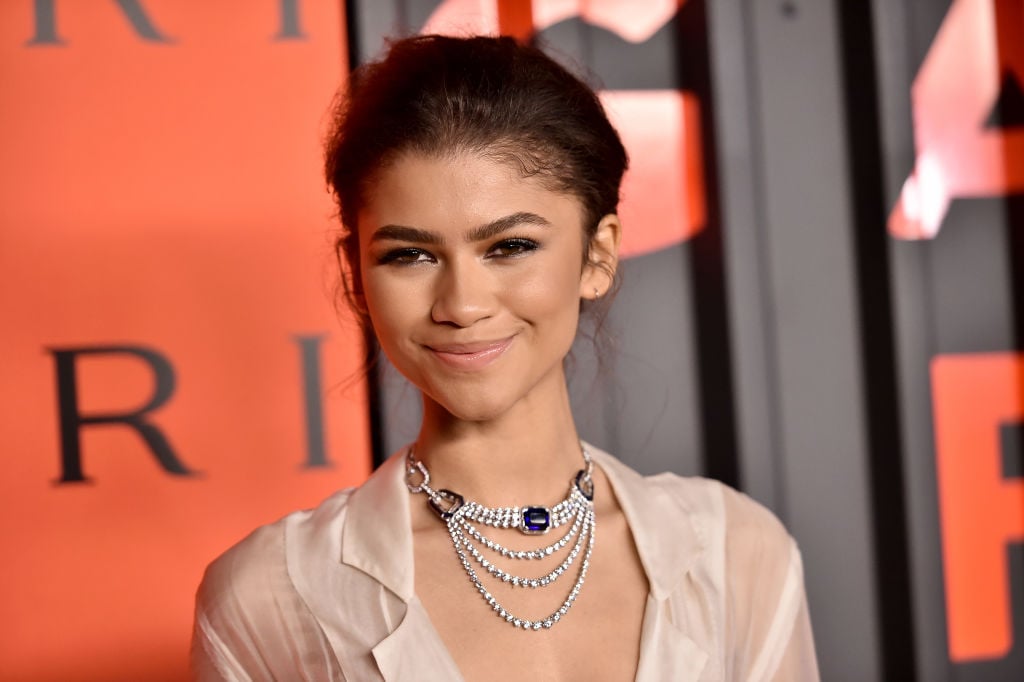 In 2018, Zendaya officially closed the book on her Disney chapter and moved on to more adult projects like Spiderman: Far From Home and, of course, Euphoria. Through it all, Zendaya has navigated these changes with grace and without any scandals or controversies. This is much easier said than done. One only has to look at other Disney Channel stars to see how challenging it can be to leave behind Disney in favor of something that feels more age-appropriate without significant backlash and criticism.
Zendaya wants people to be less judgemental
But just what is the secret to Zendaya's success? The actress recently sat down with Vogue Australia to talk about her particular journey. She shared what has worked for her, but also made it a point to encourage people to be empathetic to the plight of other celebrities. Growing up is hard enough as it is, but doing so with millions of people watching your every move opens up its own set of issues. "The first thing I will say is it's important not to judge any other person's career or trajectory, because when you're a young actor you are growing up in front of the world. Sometimes that's not easy. Everybody has their own path," the "Replay" singer said candidly.
A strong sense of self
The Euphoria actress then went on to admit that what helped her was a very strong sense of self and purpose, which helped her to stay grounded in more interested in the work she was doing. "I think for me I had a very clear vision of what I wanted to do. I had a very good sense of self and I think I also took a lot of lessons just from being in the industry for so long. I'd rather just walk the walk [laughs], which I think is why I haven't been as much on social media. I'm just letting the work do what the work does," the 23-year-old shared.
How Zendaya went from Disney to Euphoria so gracefully
Zendaya also found it very important to trust her gut. Over the years she has also learned to only take projects that she feels personally passionate about and connected to. She shared that when she originally read Euphoria, she felt it in her entire body that the role was right for her. "I also think it's really just been about taking my time, not rushing, and trusting the right thing is coming even if it doesn't feel like it. When I wasn't in the position where I could say no to things, I would say yes and then, unfortunately, if it didn't feel good all the way through my body and my being, it would always come back to haunt me," the actress shared.
Blocking out Instagram and Twitter in favor of her own needs
Lastly, Zendaya has learned to block out the world at times and just get in touch with her own wants and needs. With millions of people following her career (and offering their unsolicited opinions), that can sometimes be hard to do, but she's learned to make it a priority. "I've also learned to deal with that in the past few months by trying not to allow myself to worry or stress about the next move or what it is. Knowing that the right thing is going to come; and it's going to happen at the right time. And until then, just focus on yourself and not worry so much about what it looks like to the rest of the world," she shared. It's commendable that Zendaya has been able to navigate her career with such grace. We can't wait to see what comes next for her.