Zendaya Reveals How She Made the Leap From Disney to 'Euphoria'
22-year-old Zendaya is proving to the world that you can, in fact, do it all. The Euphoria actress has beautifully transitioned from adolescence to adulthood in a way that many of her Disney peers haven't been so successful at navigating. Given Zendaya's performance on the hit HBO drama, Euphoria, it's hard to believe that just a few years ago she was heading up the popular Disney show, K.C. Undercover. So just how did she make this incredible leap?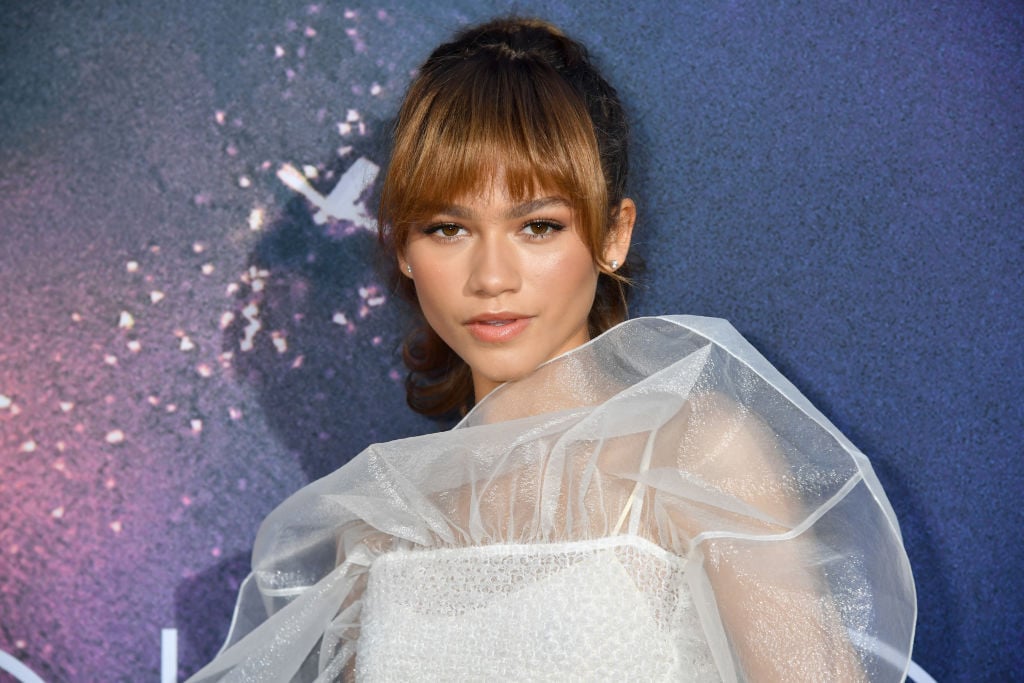 Disney channel days
One of the things that has always been important to Zendaya is advocating for herself and constantly expressing her own sense of agency. Even when she was fully embedded within the Disney machine, she was making conscientious choices that reflected what she believed it.
K.C. Undercover
In fact, Zendaya had a huge hand in making K.C. Undercover what it was. Prior to accepting the role, Zendaya advocated for more diversity (she wanted to be sure the family that was featured was a family of color), a more adult title (the show was originally called "Super Awesome Katy") and a larger hand in the overall show (she wanted to be named a producer.)
Zendaya was adamant that Disney accepted the responsibility of featuring more diverse female characters. "It was very necessary. It was either they did it, or I didn't do it. It's understanding your worth. If you're in a place where you can move the needle, then do it. I've been able to help show the young Disney kids other paths to go. So hopefully it makes it a little easier to make that kid-to-grown-up transition that everybody puts all this emphasis on," the actress confessed in an interview with The New York Times. These choices all made it possible for Zendaya to transition into more adult subject matter.
Euphoria
Clearly, Zendaya's transition has been a stellar one, but it was not without struggles. Though Euphoria has done exceptionally well (having already been renewed for a second season) Zendaya did have nerves about taking on the role of Rue. She felt pressure because she understood how important the role was and she wanted to do it justice. She also was fully aware of the skeptics who didn't see how a Disney darling could ever take on such a mature role right away. There was definitely a lot at stake and a lot for her to prove.
One thing that seemed to help Zendaya feel more confident about playing the role of Rue was Sam Levison's (Euphoria's showrunner and creator) faith in her. Zendaya was shocked to learn that Levison had her in mind for the role of Rue long before she auditioned for the part, let alone landed it. In fact, she was so surprised, that she didn't believe him at first. "Sam told me I was on a mood board he made for Rue, and I didn't believe him because I felt like there's no way he's seen anything that I've done. He took a risk on me, but he doesn't see it that way. He would always say, 'Yo, Z, I'm not worried about you.' I appreciate that," Zendaya said.
Best of both worlds
But despite the fact that Zendaya has proved that she can handle mature content, she admits that she still gets offered juvenile roles from time to time. Surprisingly, the 22-year-old seems okay with that and likes that she can navigate multiple genres. "I still get the corny stuff. It's cool. I feel like I can do ["Euphoria"] and still have another world outside of it where I can do family movies and fun things like that," Zendaya admitted. Sounds like a win-win to us. Or, to quote another Disney darling, "the best of both worlds."