Zendaya Is Ready to Get Back to Work After Her First Break in Years
If it's one thing that Zendaya is known for it's her incredible work ethic. When she's not headling the hit HBO show, Euphoria, the 23-year-old is working on movies or progressing her modeling career. And while Zendaya has put her singing career on hold for the time being, fans are persistent about asking her for new music. Somehow, the actress manages to juggle all parts of her career with grace. But, this is something she's been doing for quite a long time. In fact, Zendaya hasn't taken a true break from work since she was a kid.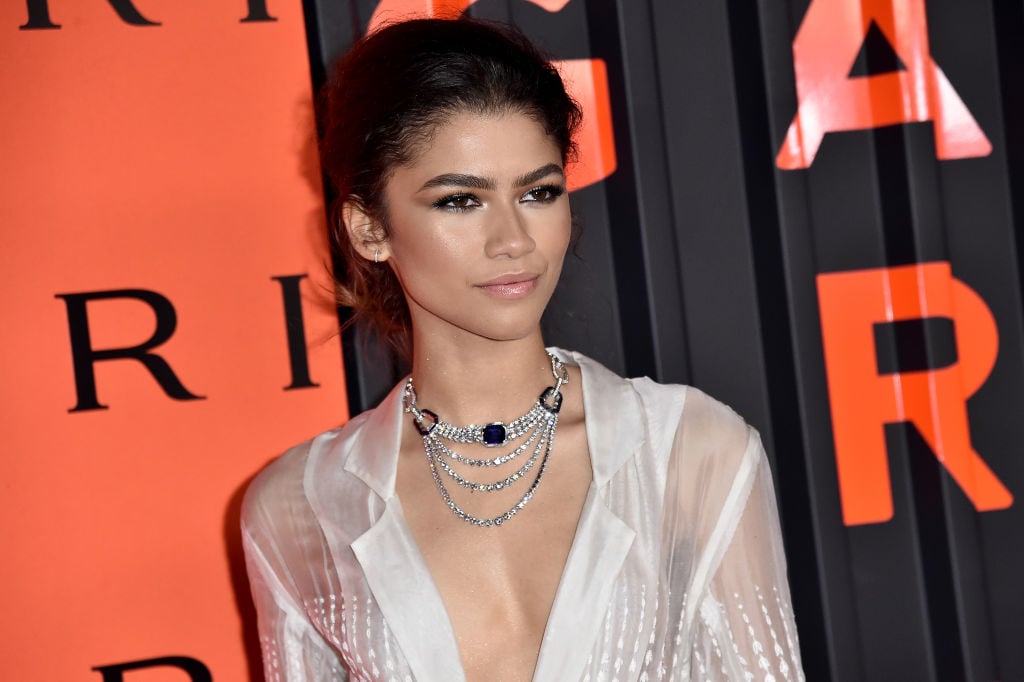 Though Zendaya is best known for playing Rue on Euphoria these days, it wasn't that long ago that she was seen as a Disney darling. The actress got her start playing Rocky on Shake It Up. From there, she was cast in Disney Channel Original Movies like Frenemies and headlined a second series, K.C. Undercover. While shooting the second show, she also lent her talent to The Greatest Showman. It's clear that the "All For Us" singer has been working hard for the better part of a decade, but she recently took a little bit of a hiatus before Euphoria season 2 begins filming.
Zendaya is ready to start shooting Euphoria season 2
But just how does Zendaya feel about her first vacation in years? In a recent interview with Vogue Australia, the 23-year-old shared that she's quite ready to get back to doing what she does best. "I'm feeling like I can't wait to get back to work! The past six months have been my first real break since I was a kid, you know? This is the first time that I wake up and have the day to just do stuff, and it's super-weird. And if I'm honest, I don't love it. [Laughs.] Everyone is like: 'Oh, it's good to get time off' and I'm just like: 'All right, I've had enough!'" the Euphoria actress declared.
Though Zendaya isn't thrilled about the break, she has taken the opportunity to work on some personal things while she's not consumed with work. "So for me, it's been about just being more grounded and working on things on a more personal level before the priority becomes work again. It's an adjustment. I am testing a completely new life in a lot of ways," she shared. One of the ways that she's testing life out is trying not to hyper plan her career. As someone who has been in the industry for quite some time, it's challenging for her to not think multiple steps ahead. But, the break is teaching her to live more in the moment.
The actress is learning to trust the process
"I've also learned to deal with that in the past few months by trying not to allow myself to worry or stress about the next move or what it is. Knowing that the right thing is going to come; and it's going to happen at the right time. And until then, just focus on yourself and not worry so much about what it looks like to the rest of the world," Zendaya confessed. While we're glad the actress is taking a well-deserved break, we're sure fans can't wait to see what's next for Rue the rest of the Euphoria crew.