Zendaya on How She Knew 'Euphoria' Was Right for Her; 'I Had No Fear'
When Zendaya shed her Disney skin to step into the world of HBO's Euphoria, some people were a bit skeptical. As the 23-year-old was used to creating content for much younger audiences, some struggled to see how she'd be able to embody such a dark and troubled character. However, Zendaya blew expectations out of the water with her portrayal of Rue, a drug-addicted teen, struggling with issues like love, sexuality, depression, grief, and addiction. The singer headlines Euphoria to perfection and is a large part of what makes the show so successful.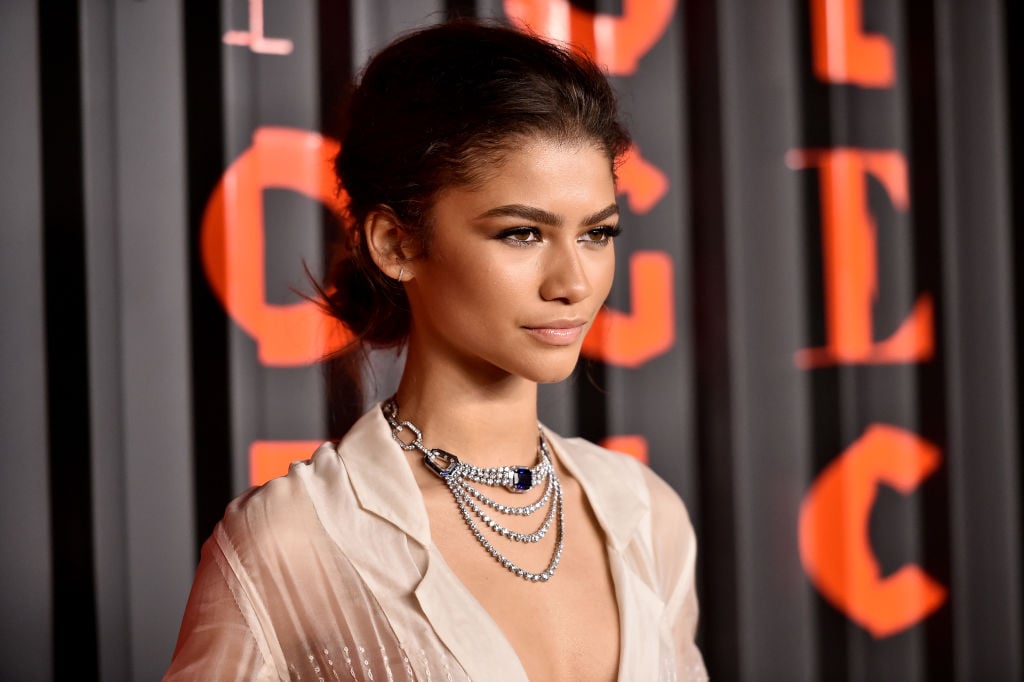 How Zendaya knew Euphoria was right for her
But, just how did Zendaya know that Euphoria was the next right step for her? Anyone who watched her career closely could see that she had artistic range, but the HBO drama was so much darker than anything she'd ever done before. In a recent interview with Vogue Australia, Zendaya got candid about what the determining factor was in choosing to accept the role of Rue. The Shake It Up alum shared that she felt that it was the right decision in her body. "My whole everything was like: 'I have to do this.' I couldn't explain it. I had no fear: it felt right. When it clicks and when it feels right, it's right," the 23-year-old confessed.
Passion is at the root of everything Zendaya does
Zendaya shared that in her line of work it's really important to trust her gut feelings and go where she feels the passion. She felt sure that Euphoria was the right choice for her, so she made the decision to pursue it despite the fact that she knew the show would be controversial. In fact, passion is at the root of most everything Zendaya commits to nowadays. Part of the reason that the "Replay" artist stepped back from singing is that she was no longer feeling that part of her career. "I got worn out on music, because the industry felt like it wasn't really for the music, and it didn't make me happy. So I allowed myself to step away from it until that passion comes back or until I'm ready to step back into it," the Euphoria artist shared.
The actress knows to trust her gut
At the end of the day, Zendaya is just trusting her own instincts when it comes to picking her next projects. Though she's not positive about the trajectory of her career, she knew the Euphoria was that right choice for her. "There's no real blueprint at the end of the day for any of this sh*t. As people, we don't know what we're doing. It's not like I can say: 'This is the kind of career I want to have, so I'm going to do what this person did.' I didn't really have a map to know what the right thing was. The only kind of guide I had was my instincts and gut. So I've just been trying to follow that, and I think that has served me very well," she declared. Trusting her gut certainly has served Zendaya well. We can't wait to see what's next for the talented star in the series' sophomore season.