Zendaya on Why She Took a Step Back From Music
Zendaya has always been a woman of many talents, but after she headlined the HBO series, Euphoria, people started giving more attention to the actress. A former Disney darling, many people weren't sure if she would be able to handle playing such a dark role. However, the 23-year-old managed to pull off Rue with flying colors. Though production of Euphoria season two is currently on hold, fans are still chomping at the bit for the sophomore season.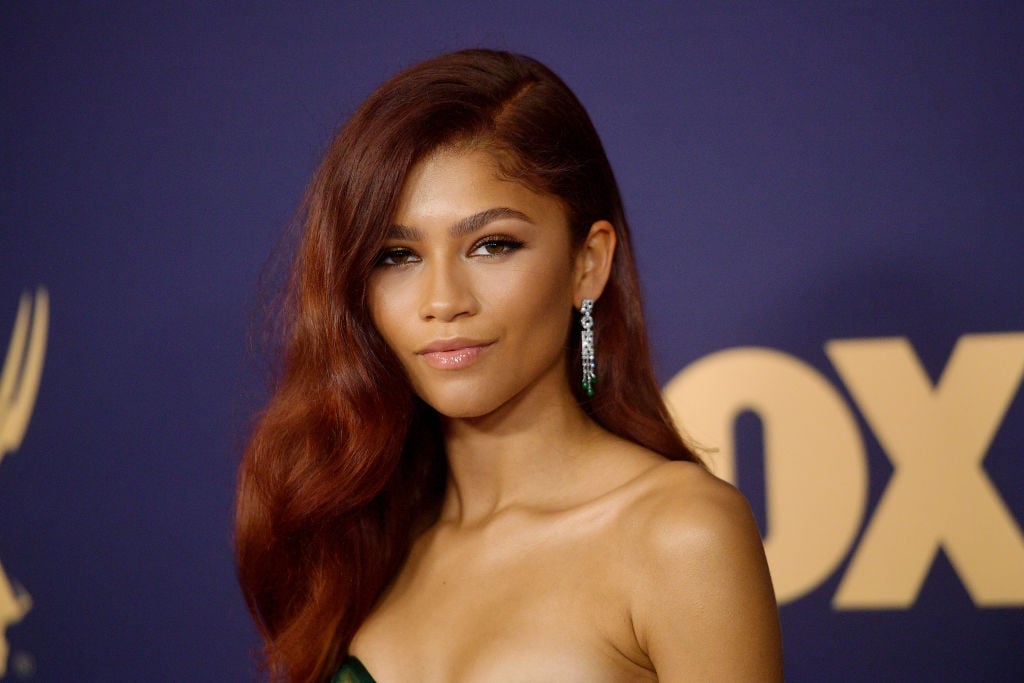 Fans are obviously excited to see what Zendaya will bring to the next installment of the dark drama acting-wise. However, after hearing her singing performance on the song "All For Us" during Euphoria's season finale, fans are hoping she'll have more to contribute musically also. Longtime fans of Zendaya have always known she's also a talented singer. Her debut Disney role as Rocky on Shake It Up had some musical components to it. Furthermore, Zendaya released her single "Replay" and also sang beautifully alongside Zac Efron in The Greatest Showman.
Zendaya feels that actors have more privacy than musicians
It's clear that the Euphoria star has singing chops, so why has she taken a step back from the industry? In the past, Zendaya has mentioned that there's a layer of privacy that is afforded to actors that singers do not get. As she is a very low-key and private person, it's clear why she'd be more drawn to an acting lifestyle rather than a singing one. But, that's not the only reason that Zendaya has stepped away from music for the foreseeable future.
In a recent interview with Vogue Australia, Zendaya shared how she knew Euphoria was the right move for her. She shared that it felt right in her whole body and something in her gut just knew instinctively that playing Rue was something that she was meant to do. In contrast, pursuing music (right now) wasn't something that she was passionate about. Rather than fighting that discovery, she allowed herself to give over to it.
Why the Euphoria actress took a step back from music
"I got worn out on music, because the industry felt like it wasn't really for the music, and it didn't make me happy. So I allowed myself to step away from it until that passion comes back or until I'm ready to step back into it," Zendaya confessed, sharing how the music industry factored into her decision to put her singing career on hold for a while.
How Zendaya navigates her career
The Euphoria star continued on to share how she plans on navigating her career (acting and music-wise) from here on out. "There's no real blueprint at the end of the day for any of this sh*t. As people, we don't know what we're doing. It's not like I can say: 'This is the kind of career I want to have, so I'm going to do what this person did.' I didn't really have a map to know what the right thing was. The only kind of guide I had was my instincts and gut. So I've just been trying to follow that, and I think that has served me very well," Zendaya shared, It certainly has served her well thus far. We can't wait to see what's next from the talented performer.