Zendaya Urges Fans To Do This One Thing Before Watching 'Euphoria'
In case you've been living under a rock, you know that the new HBO original series, Euphoria premiered last night. The highly-anticipated show follows various teenagers as they attempt to find their footing whilst navigating through adolescence. Along the way, they struggle to deal with troubling issues such as addiction, sexual assault, sexuality, and identity. Headlining the series is 22-year-old actress, Zendaya who plays the role of Rue.
Straight out of rehab, Rue returns home with absolutely no inclination to remain sober and meets a new girl that will change her world. The show has already received positive reviews and is being slated as raw and powerful. But, in case you haven't seen it just yet, Zendaya has a message for you. The Greatest Showman actress wants you to do this important thing before you stream the show.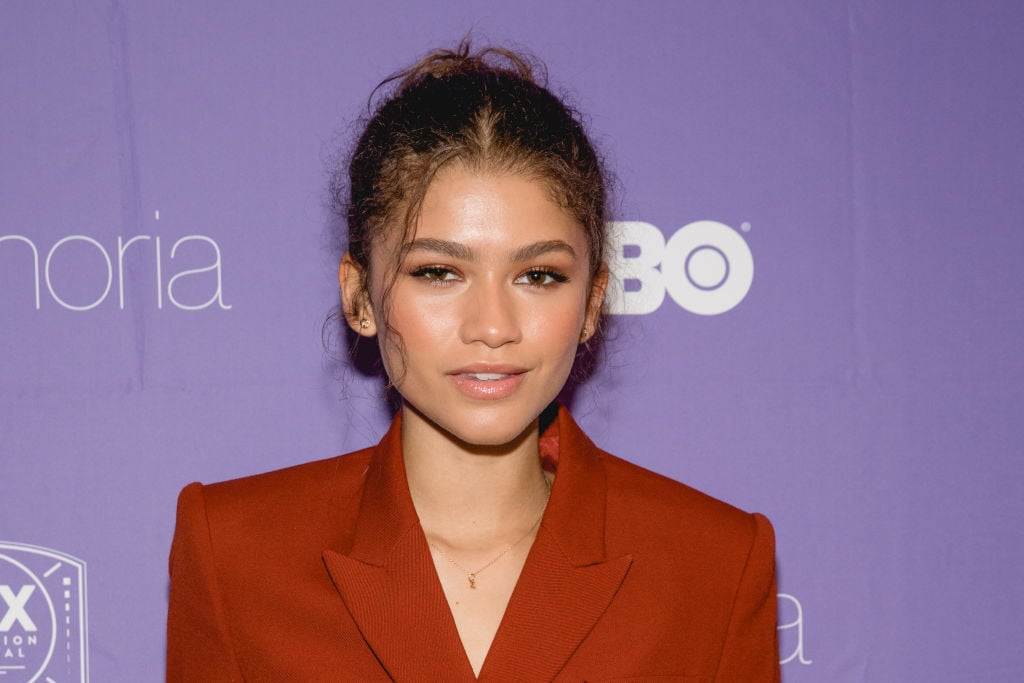 Euphoria
Though the show is being well received by some, others strongly feel that the show is not appropriate. Concerned people have been hypercritical about the show because they feel that Euphoria takes extreme experiences that teens may face and paints them as everyday occurrences. But Zendaya disagrees with that argument. She fees it is important to shed light on the issues that teens face on a daily basis, whilst also stressing that just because some teens aren't experiencing these issues, doesn't mean that others aren't.
"I kind of accepted the fact that it would be polarizing. I found a little calm in that. Whether people like it or not, it's real. I'm telling somebody's story. Just because it's not happening to you doesn't mean it's not happening all the time, every day. It's hard for me to speak on addiction because it's not something I have dealt with directly. But I still had friends who were dealing with things, and I had to help them through it" the singer stated in a recent interview with The New York Times.
Instagram message
Zendaya has also admitted that she knows the show is not suitable for everyone. Because of the nature of the show, there are a lot of triggering issues for fans that can be very painful to watch. The actress showed tremendous grace and maturity when she acknowledged this important fact yesterday, hours before the show premiered. Taking to her Instagram page, the 22-year-old wrote this heartfelt post.
"Just a reminder before tonight's premiere that Euphoria is for mature audiences, it's a raw and honest portrait of addiction, anxiety and the difficulties of navigating life today There are scenes that are graphic, hard to watch and can be triggering. Please only watch if you feel you can handle it. Do what's best for you. I will still love you and feel your support" the Spiderman: Far From Home star wrote.
The one thing you need to watch
However, should you still feel compelled to watch the show, Zendaya wants you to watch an important video first. In a recent Instagram post, the actress paid tribute to Sam, who speaks about personal experiences including painful teenage years that were riddled with addiction. Zendaya credits Sam for allowing her character to exist and highlights Sam's courage and resilience.
Zendaya captions the 7-minute video with this beautiful message, If you watch our show, I hope you watch this first…There wasn't a dry eye in the house. If you watch our show, I hope you watch this first, all the way to the end and truly understand where and who it comes from. Sam thank you for existing so Rue could exist. You're courageous and brilliant and I'm lucky to learn from you, thank you for trusting me with your story." the Shake It Up actress wrote.
Shedding light on the issues
We commend Sam and Zendaya for being brave enough to bring this story to life. It is definitely one that needs to be told. Hopefully, Euphoria is able to trigger some important discourse between adults and teens, so we can better understand what teens are dealing with and how we can help them.
Catch Euphoria Sunday nights at 10 PM EST on HBO.