Zendaya on Why She's Hesitant to Call Herself an Activist
One thing fans have always appreciated about Zendaya is that she always uses her platform to speak out about what matters. Whether she's allowing activists to take over her Instagram page and speak directly to her 75.9 million followers, speaking out against racist comments made about her decision to wear faux locs on the red carpet, or acknowledging how colorism has benefited her career, the 23-year-old isn't afraid to get candid.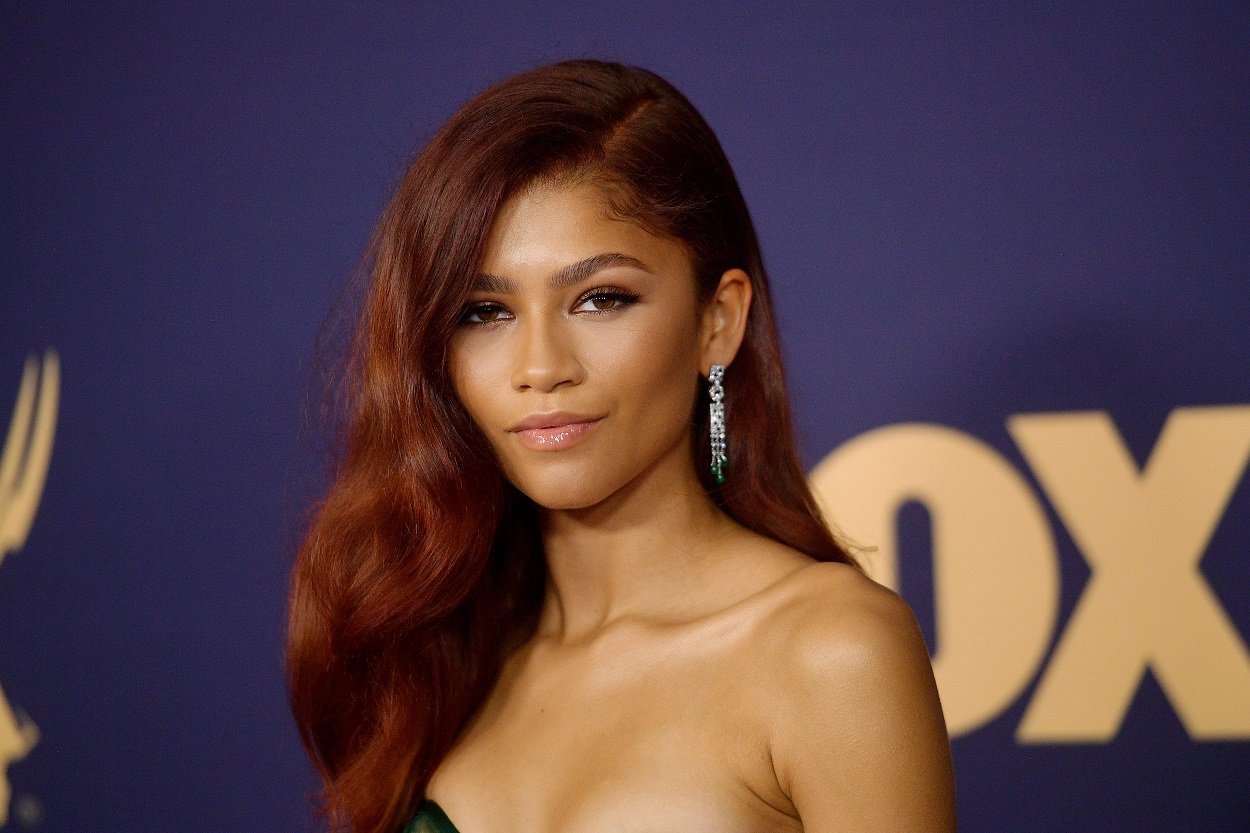 From a young age, Zendaya has been using her power to help others. A prime example was when she was offered the lead role in the popular Disney Channel show, K.C. Undercover. The Euphoria star made her acceptance of the role contingent on Disney casting Black actors to play her family members. The Emmy-nominated actress has also turned down roles that she feels should go to actors of a darker complexion, acknowledging how she has received more opportunities due to her lighter skin tone.
Zendaya doesn't really believe she's an activist
But despite Zendaya's commitment to speaking out against injustices, she still doesn't really see herself as an activist. In a recent interview with InStyle, the Malcolm & Marie star shared her reservations about using the word activist to describe herself. "I have always hesitated to use the word 'activist" for myself,' Zendaya confessed. "That is a lifestyle. That is a choice every day to be doing the work and devoting your life to a cause. And I don't feel I am deserving of the title. There are a lot of words that better describe what I do," the "Replay" singer admitted.
Zendaya continued on to share that just because she doesn't see herself as an activist doesn't mean she doesn't have the responsibility and the desire to speak out about what's right. Whether she's raising awareness on Instagram or speaking out in interviews, she definitely has a need to do her part to help make the world a better place.
The 'Euphoria' star is committed to helping make the world a better place
"I'm an actress, but I'm also just a person who has a heart and wants to do the right thing," the Spider-Man: Far From Home actor confessed. "I care about human beings, so this time is very hard to talk about. It's painful," Zendaya shared. But even though Zendaya recognizes that the past couple of months have felt particularly dark, she doesn't want people to lose hope. Instead, she manages to see positivity in the amount of Instagram users, friends, peers, family members, and friends who are using their voices for good.
Zendaya is inspired by her peers
"For me, it's important not to entirely give up hope and faith in humanity," Zendaya began. "A lot of young people feel like the system has never worked for them, so why should they even bother? If there is anything positive that has come out of this time, it's that I feel a little bit of hope too. There are changes happening. I'm so inspired by my peers and their commitment," the actor shared. It's commendable that Zendaya is able to do her part to support positive change without putting herself on a pedestal. We can only hope that some other celebrities will follow the 23-year-old's lead.