Zendaya Has Already Given Fans the Secret To Her Gorgeous Skin and Amazing Selfies
Even with the best technology, taking the perfect selfie can be pretty difficult to master. But, Zendaya seems to be the exception to this rule. The multi-talented 24-year-old has long-since been heralded as the queen of glowing, dewy, skin, and radiant selfies. In fact, Zendaya's most recent Instagram posts sparked quite the conversation.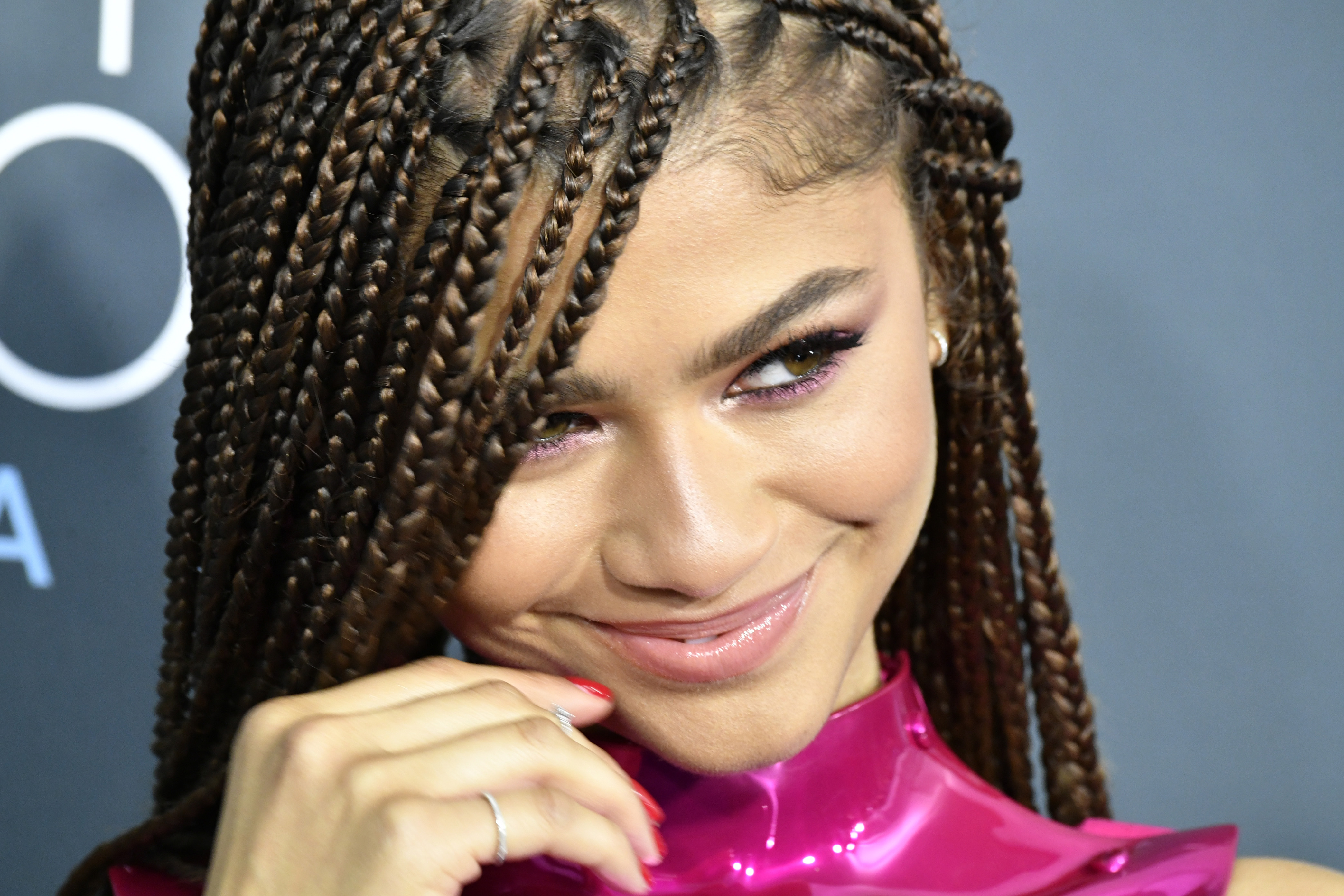 On September 7, 2020, the Emmy nominated actor took to her Instagram page to post a series of selfies for her 78.4 million followers to enjoy. In the photos, Zendaya is sporting light makeup and gorgeous braids. Though the selfies are fairly simple, the response for them was overwhelmingly positive.
Zendaya stuns with her latest Instagram posts
Shortly after posting the selfies, the movie star managed to rack up a whopping 10.4 million likes on the post. Furthermore, the photos also managed to rack up over 100,000 comments from fans, friends, and fellow celebrities alike. The Euphoria star received countless compliments from people gushing over her beauty and asking for selfie tips and for her to drop her skincare routine.
"Face & Skin = DIVINE, ♥️♥️" Naomi Campbell wrote in Zendaya's comments. "Remember when someone said the sun exists for the sole purpose of hitting your cheekbones? VERY THAT,😂" a fan commented. "Sis, stop playing and drop the skincare regiment. We are begging you," another person declared.
The 'Euphoria' star dropped her skincare routine on Twitter
Of course, people regaling Zendaya for her ever-glowing skin is nothing new. Back in 2017, she even made a Twitter post which detailed her skincare routine because her fans were being so persistent. "African black soap, rose water/ witch hazel, vitamin E oil and tea tree oil for problem spots," the Euphoria star tweeted when fans repeatedly asked what helped keep her skin looking so great.
In the years that followed, Zendaya also spoke out about the importance of Sun Protection Factor or SPF as an important step in her beauty philosophy. SPF is one of the most important things you can do for your skin as it protects against skin cancer as well as the effects of skin aging and hyperpigmentation.
Zendaya on the importance of SPF and how proper skincare makes for great selfies
"SPF is No. 1. Everybody, wear your SPF!" Zendaya shared with InStyle about how she manages to keep her skin looking so fresh. "And I find it therapeutic to give myself a facial and do all those extra steps: cleansing; cleansing with another cleanser; toning with, like, eight different things; then a spray; a sheet mask; a clay mask. It's a little self-care," the "Rewrite the Stars" singer added about how she prioritizes her skincare.
But how does Zendaya manage to take the great selfies that grace our Instagram feeds? According to the Malcolm & Marie star, the key to a great photo begins with sunlight and ends with a very moisturized face. "It's all about the sun," the 24-year-old confessed. "Get in front of it and let the rays hit you. That and also be heavily moisturized," Zendaya revealed.
We're sure that Zendaya's fans will be giving her skincare routine a try sooner rather than later. Furthermore, we wouldn't be surprised if the actors latest selfies inspired people to get some braids of their own.